I was playing around in the office/sewing room a while ago and decided I wanted to change a pair of my flip-flops. I put velcro on the top, then started making exchangeable tops for them. I have some to match a short sets that I made, but there's no picture yet. I also made some headbands to match a couple of the tops. And I can always add to what I have!
Flip Flops with one of the exchangeable tops: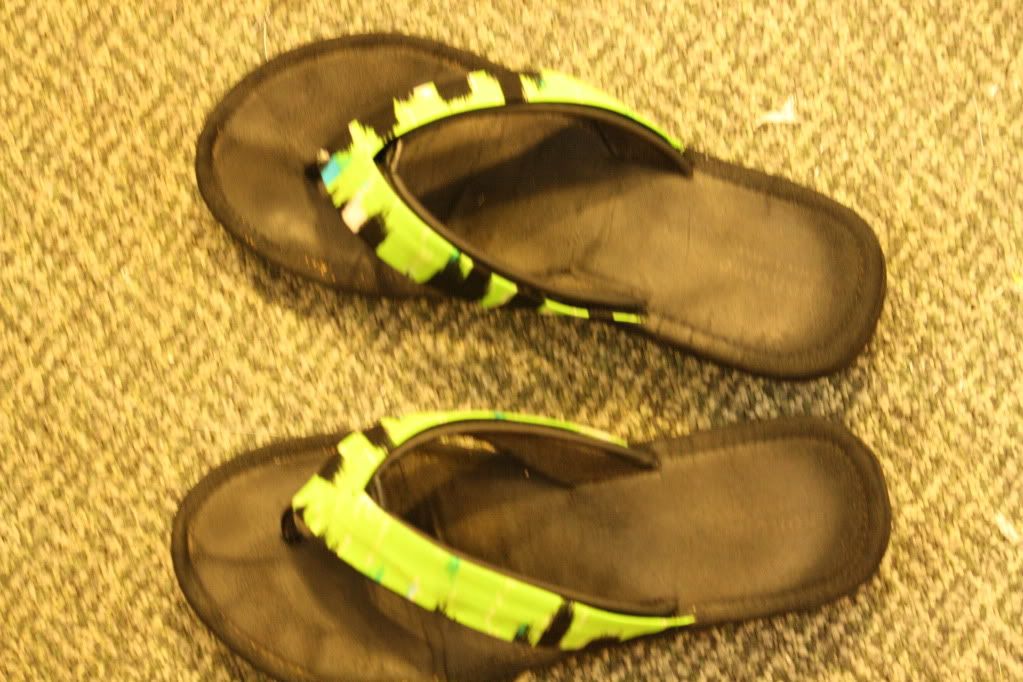 And some of the other tops:
(the black ones will go with anything)
I'm pretty happy with them. They are really easy to make!