Sadly, most of what I've sewn are for gifts, so I can't post pictures yet. The only thing that I can post is the lastest baby quilt I made for our newest grandson who's due on the 12th, but can come any day. I've made each one of our grandkids one of these, so I hand-quilt them.
Front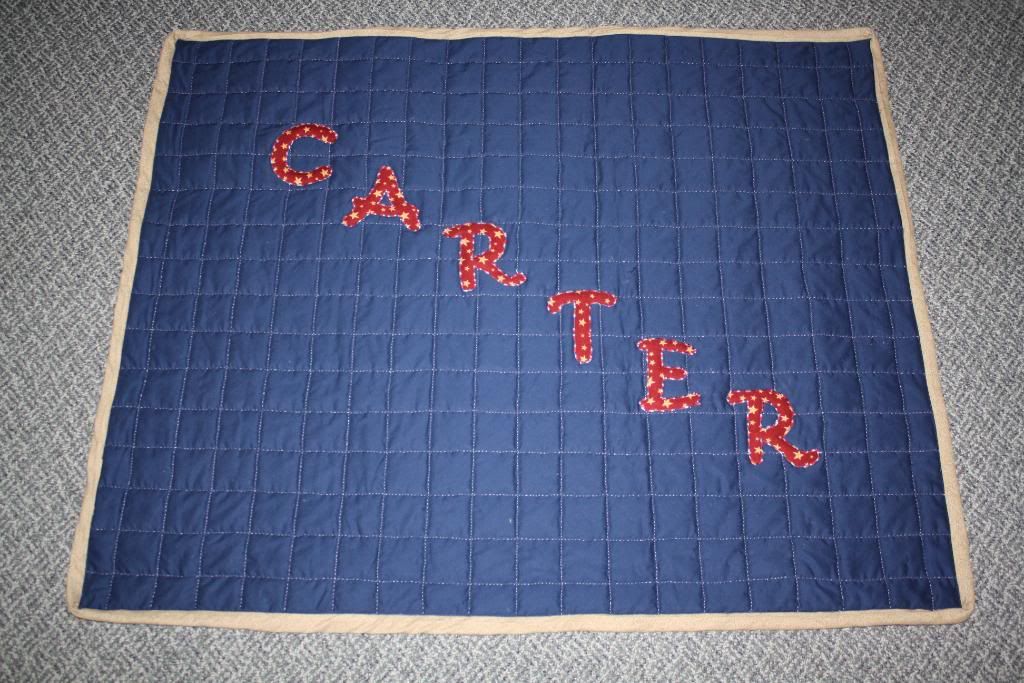 Back
And yesterday I had the best trip to JoAnn's Fabric!!!! They had coupons out and would let you use more than one, so I decided to splurge. One coupon was 50% off any regular priced item, one was 40% off one regular price item and the other one was 20% off your total purchase! So even though I spent over $100, I saved $45!
I've been looking for some home decor fabric to make another purse. And of course, that also means I'll need to make another laptop bag, book cover, cosmetic bag, and other stuff that I have in the black that I'm using now. So this is the fabric I came home with: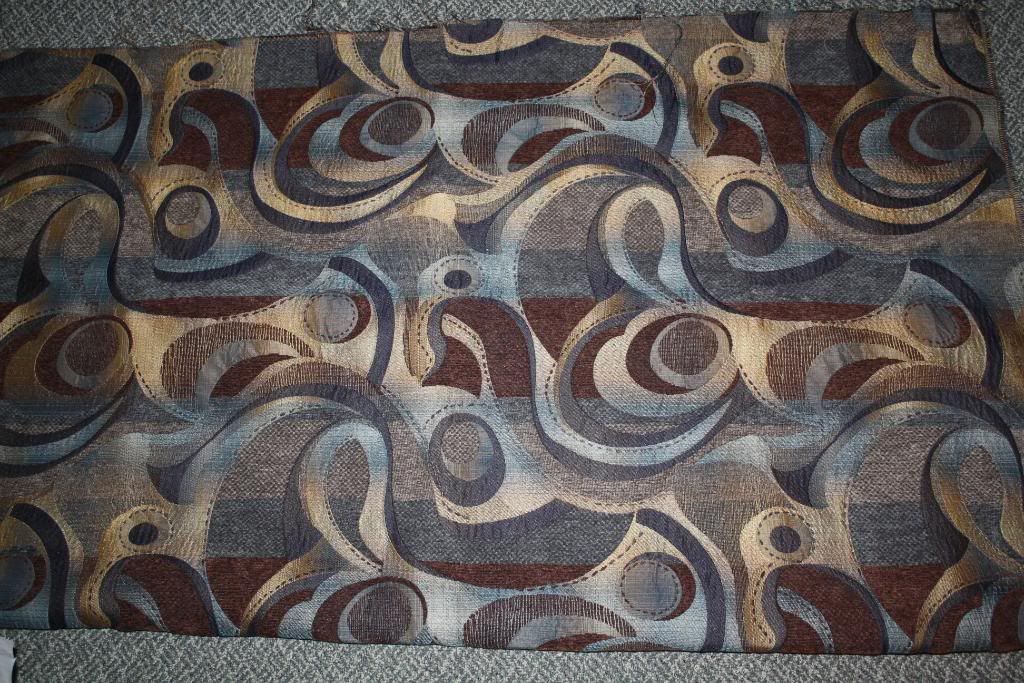 and with the fabric I'll use for the lining: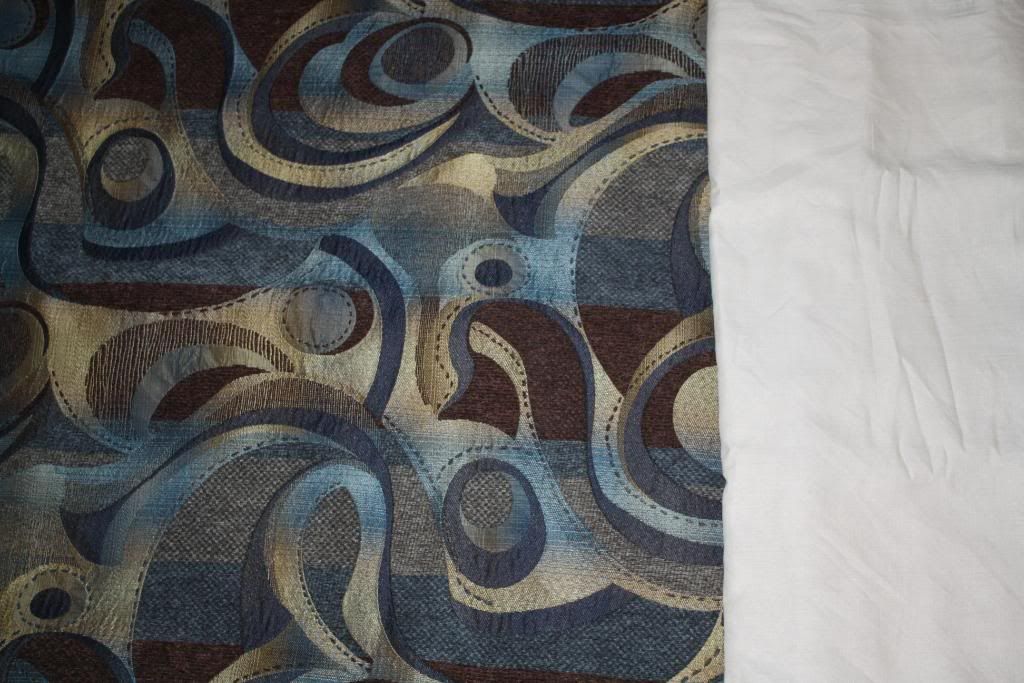 Since October is Breast Cancer Awareness month, I bought a pink "Survivor" patch for my mom, and today decided to make a tote bag for her. At first it started really easy, but quickly became more intricate, so it took me all day. But it turned out really cute!!! If it wasn't for the "Survivor" patch on it, I'd keep it! Once I figure out if they are coming to visit soon or if I need to mail it, I'll post pictures.
So keep checking back!