The trip to Kansas was so much fun (well, except for the 11 hour drive). McKenna is just adorable!! Here are a few pictures we took:
Papa Truck and McKenna - she likes to cuddle!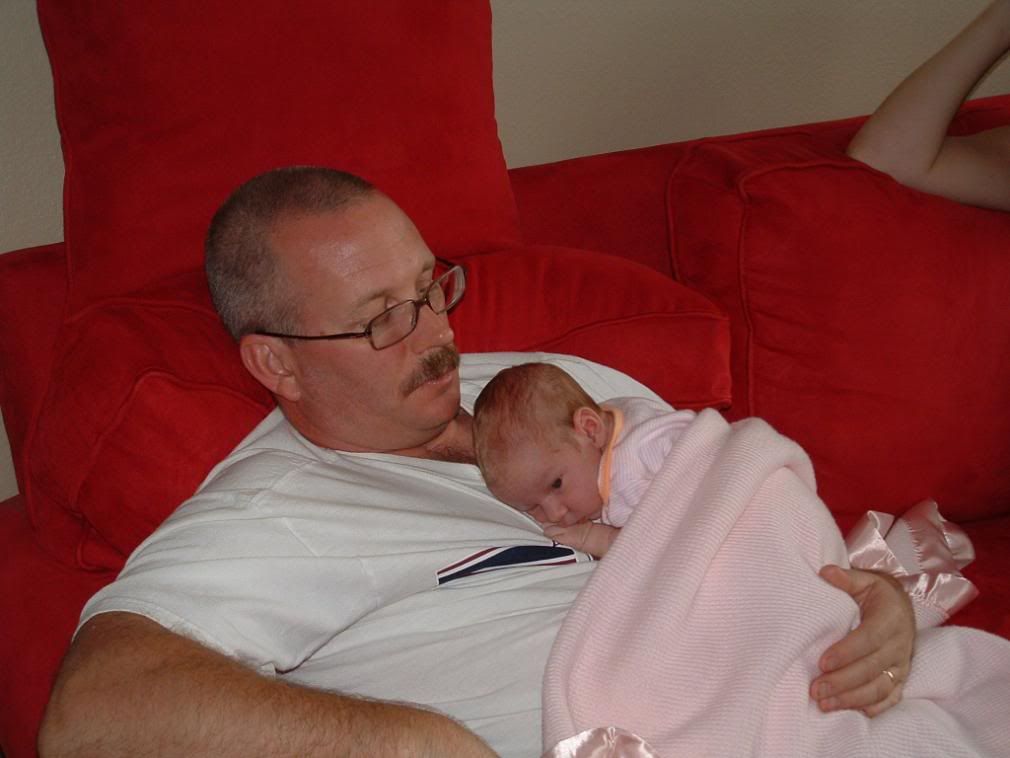 Not very happy: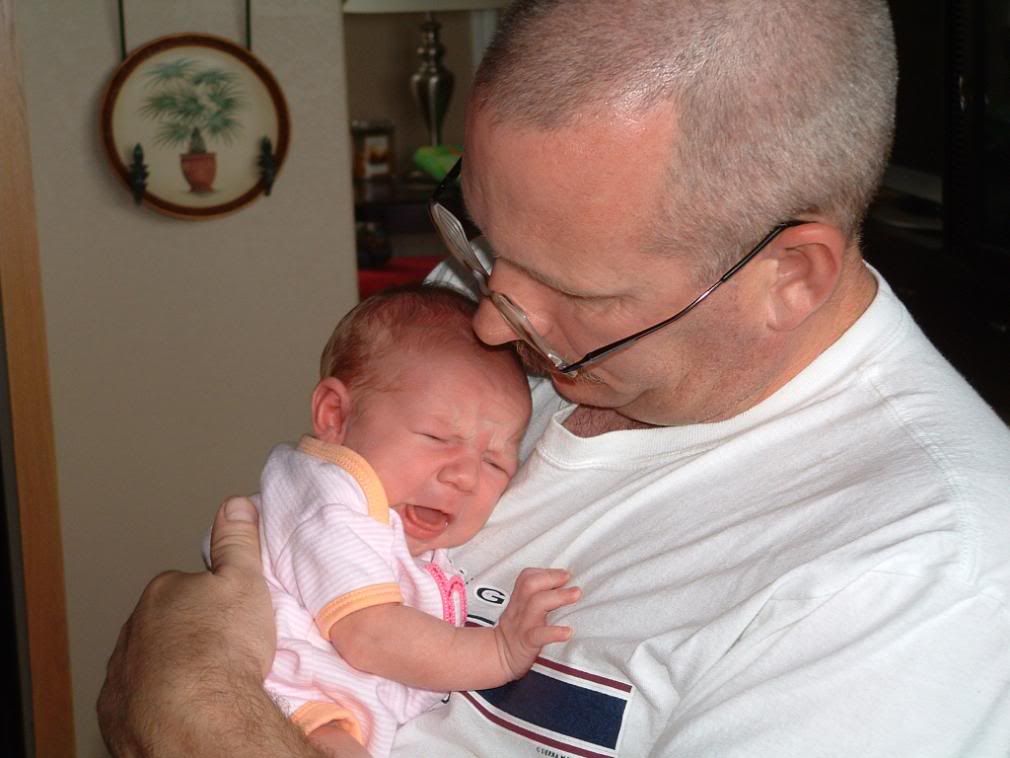 Me holding her. (Brute was feeling left out...)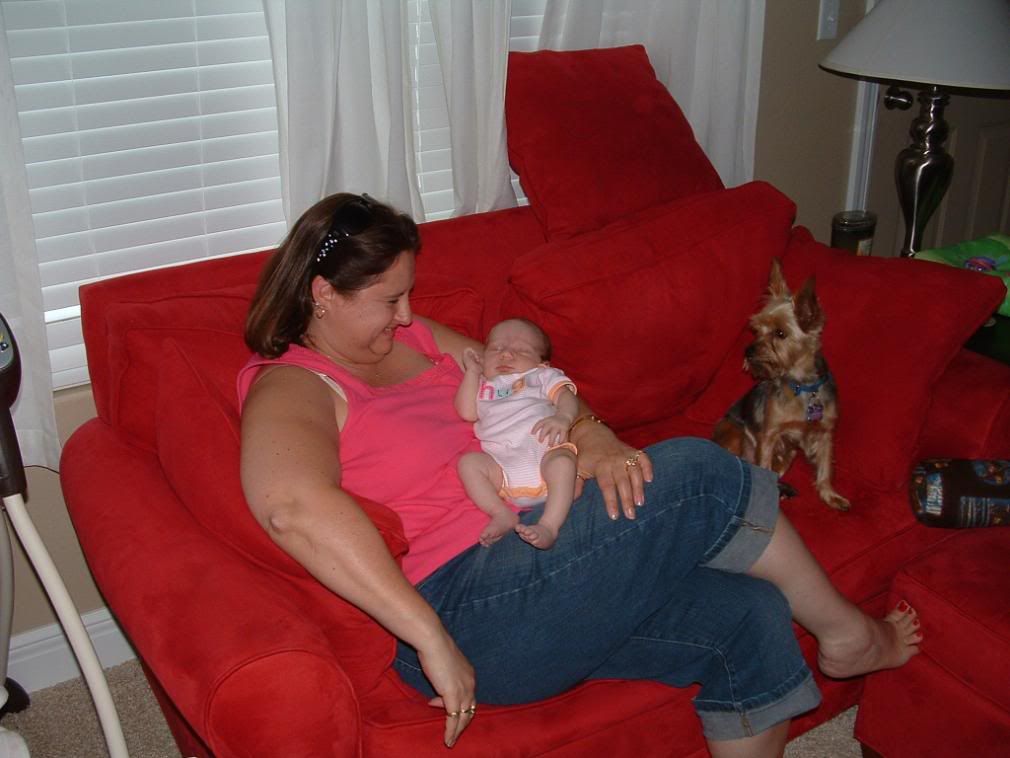 ADORABLE!!!!
She likes it when you talk to her.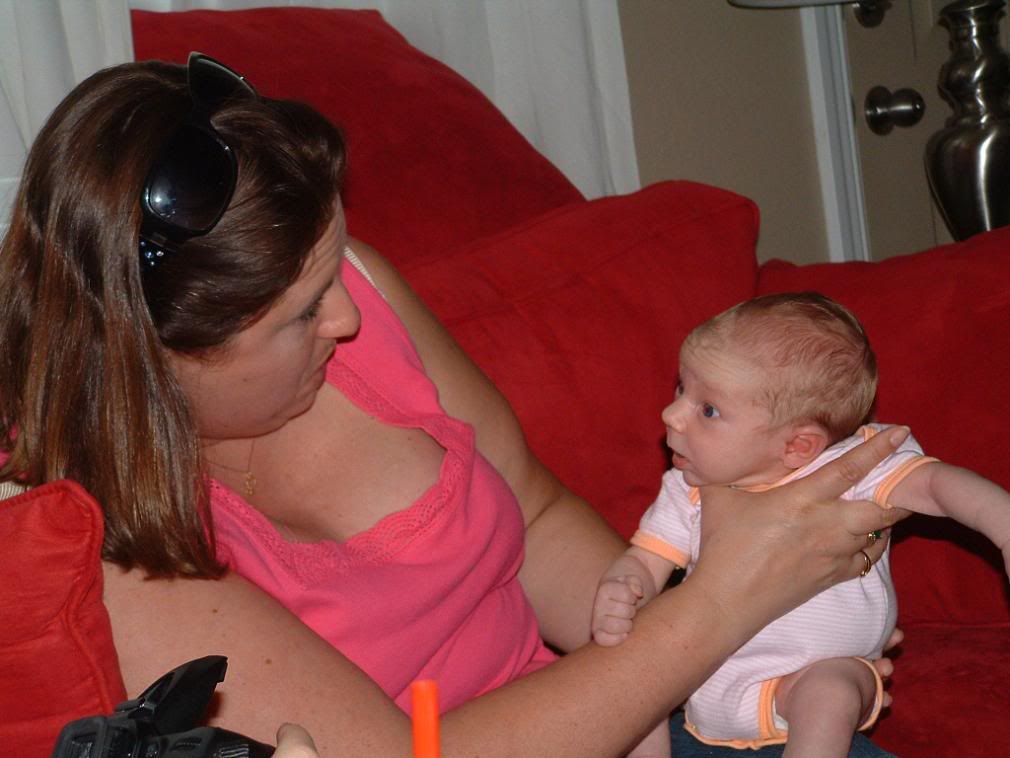 It's sad that they live so far away, so we're hoping they keep taking lots of pictures for us to see.