I needed some transparent thread for my sewing projects, but while I was there I also bought a few other things.
I FINALLY bought a shadow box to put Buddy's collar, picture and poem in. Todd was pretty happy with it. And the frame was 50% off!!!!! :D
And since last weekend, I've been thinking of trying to make my own jewelry, so I bought some things to try it and this is what I came up with.
First Pair:
Second Pair: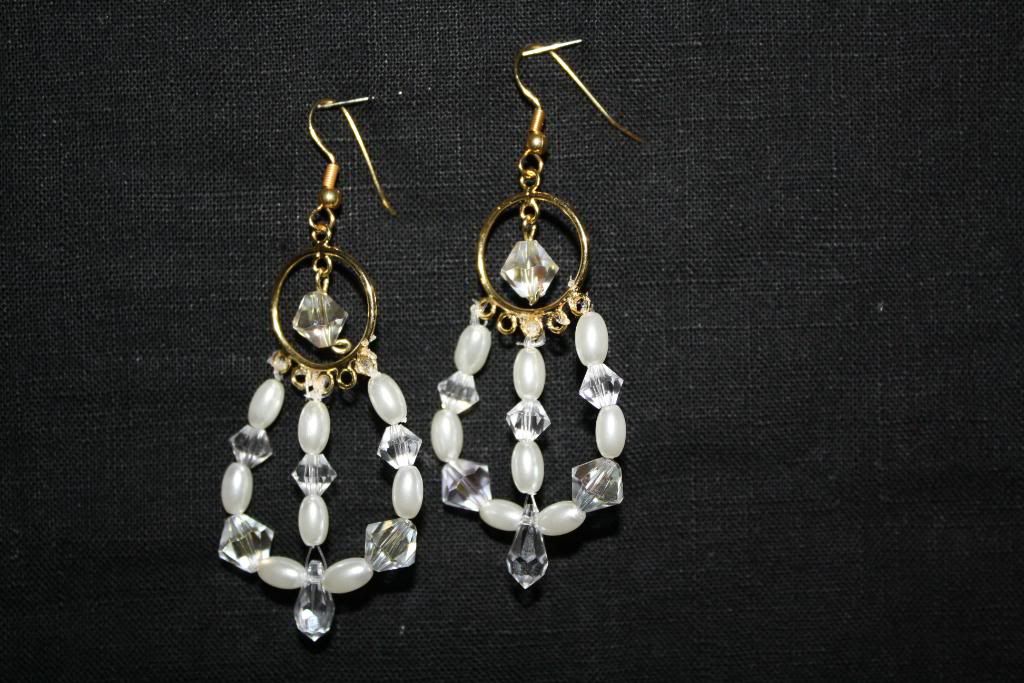 I'd LOVE to hear your comments!!!