so I decided to rip it out and re-do it. The second one is MUCH BETTER!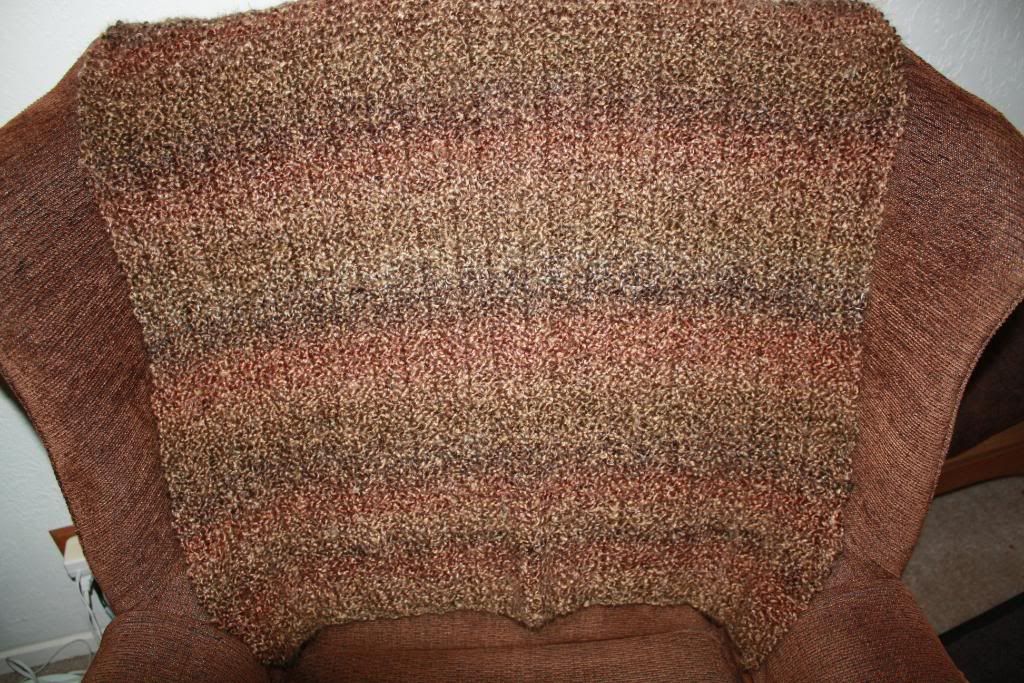 So I decided to make one for my mom, too. She had surgery last week, so I got it made and sent to her before the surgery.
Both are made with Lion Brand Homespun yarn - mine is Barley and Mom's is Cream.