My old purse was really showing its wear and I have been wanting to make a new one for quite a while. I even bought fabric a while ago, but decided it wasn't what I wanted anymore.
Here it is with the fabric I bought for the lining: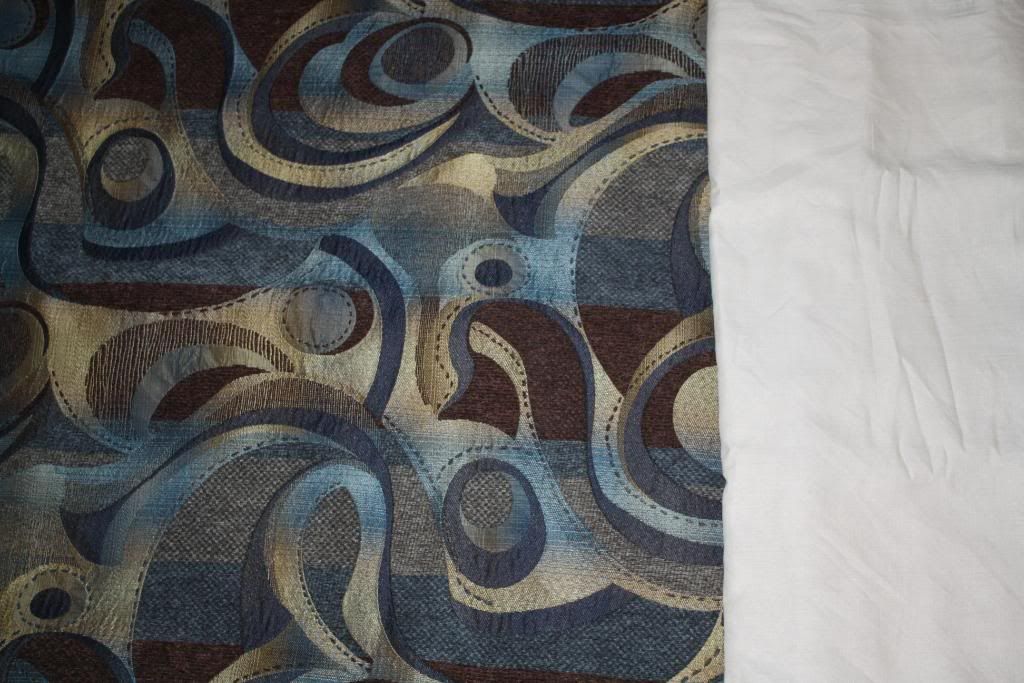 I'll have to figure out what to do with that fabric, now.
Here
is the post that shows my now old purse (and matching laptop bag).
I was at JoAnn's a week or two ago (I go there pretty much weekly) and found some heavy fabric - not quite as heavy as home decor, but still heavy so I broke down and bought some. I should have bought more, but I think I had three yards. Next time I think I'll just buy it all, because I went back to get some more and it was gone!
I've been thinking of how I want to make my new purse for a while. I liked the last one, but it was too small (it started out larger, but the corners wore and I had to re-do it and cut an inch off each side).
I also knew I wanted a separate compartment for my Kindle Fire, and the top needed to be closed instead of open. That way if it falls over in the car it doesn't all spill out. I also knew for sure that I wanted to put small pockets on the short sides, because that's were I put my cell phone.
I had made another one a couple weeks ago, but it was too big. So I thought maybe I'd use it for a carry on bag when we go to Hawaii in December. Turns out, I ended up purchasing a set of luggage that has the smallest bag that resembles a purse, so I'll just use that. Anyway, that bag was too big, so this one I reduced the size by a couple inches each way and it's much better!
Here it is!!!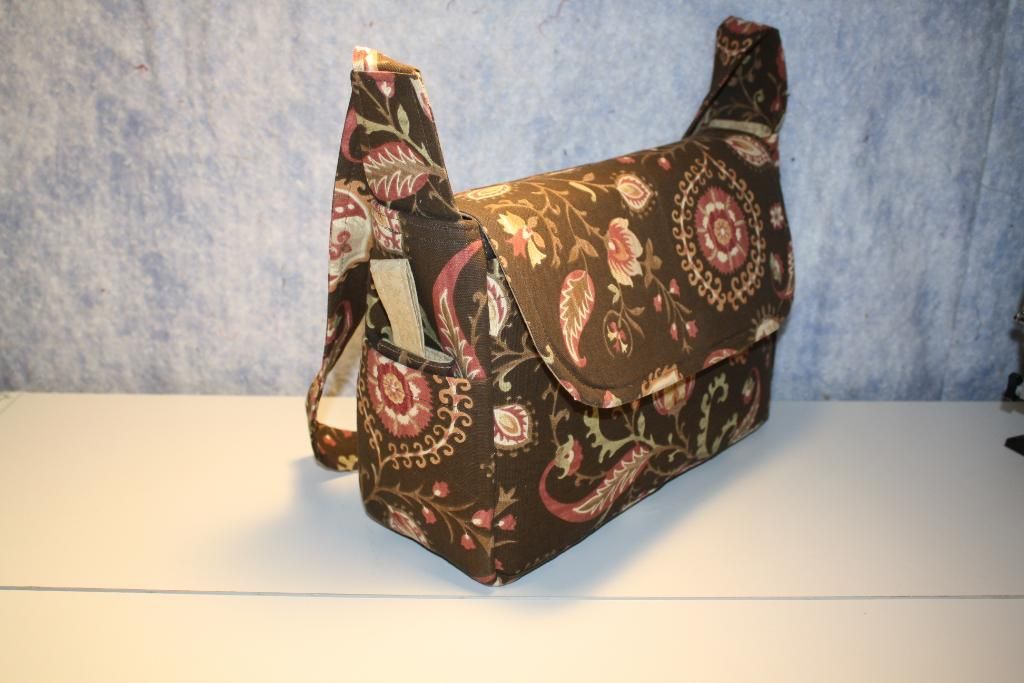 It has a zippered compartment on the back to hold my Kindle Fire.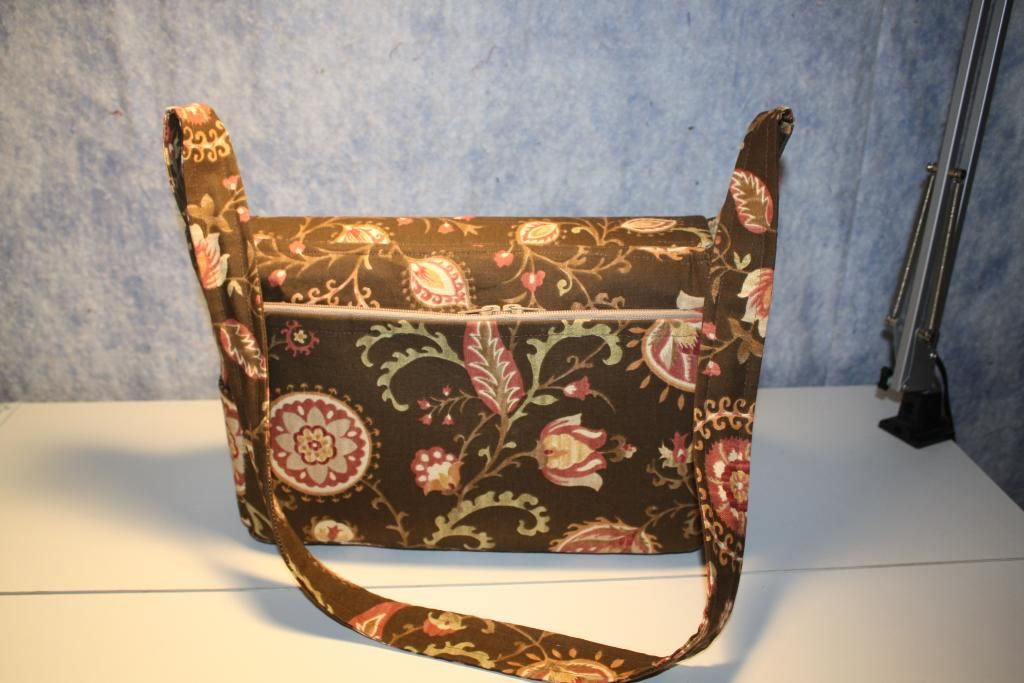 The inside has all the small pockets I always put in, in addition to a zippered compartment!! That was something new!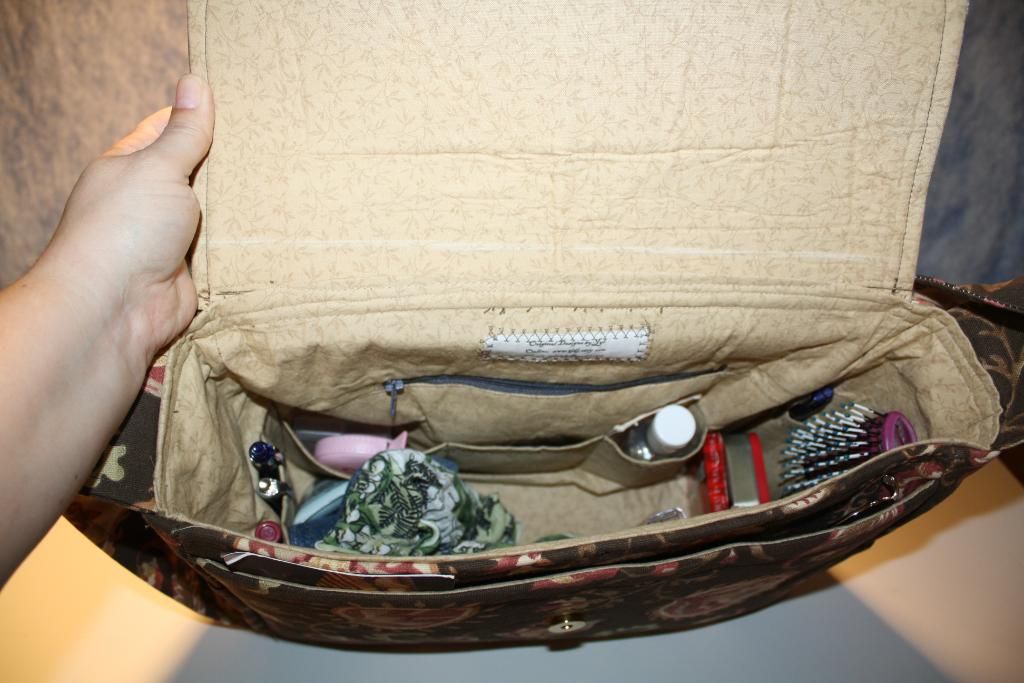 Of course, I also had to make some "accessories" - sun glass holder, tissue holder, small pouch for my dental floss/tooth pick things, and a business card holder.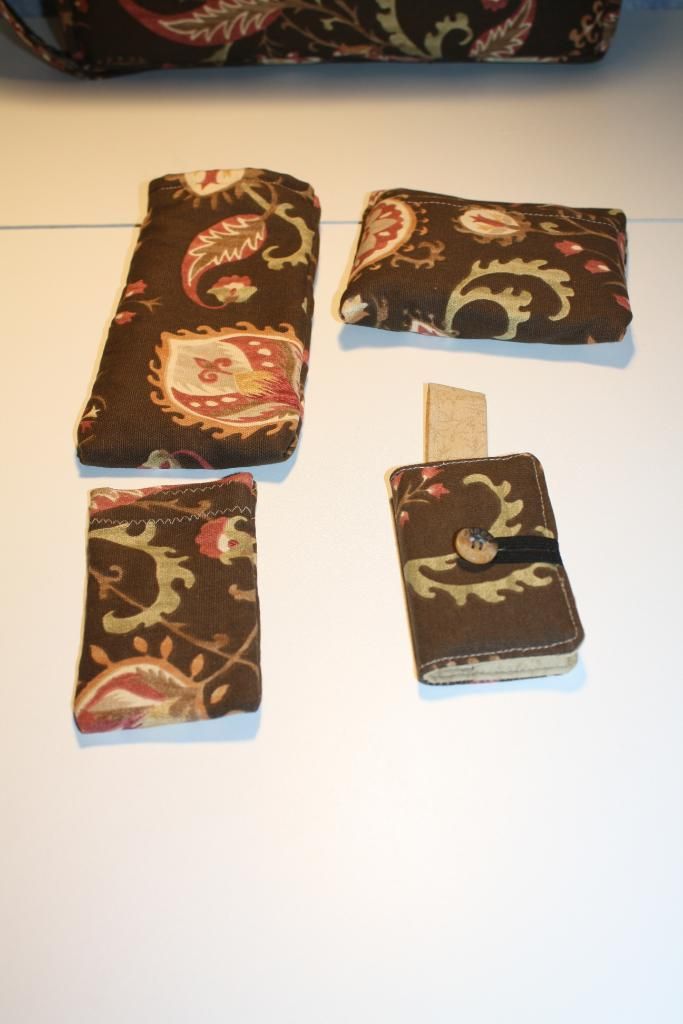 And a wallet! Made a few changes to this, too. I added more slots for cards, etc and it's not quite as wide as the other one. I also kept a plastic slot on the front for my drivers license.
The back has a zippered compartment for change, and behind that is where I keep my money.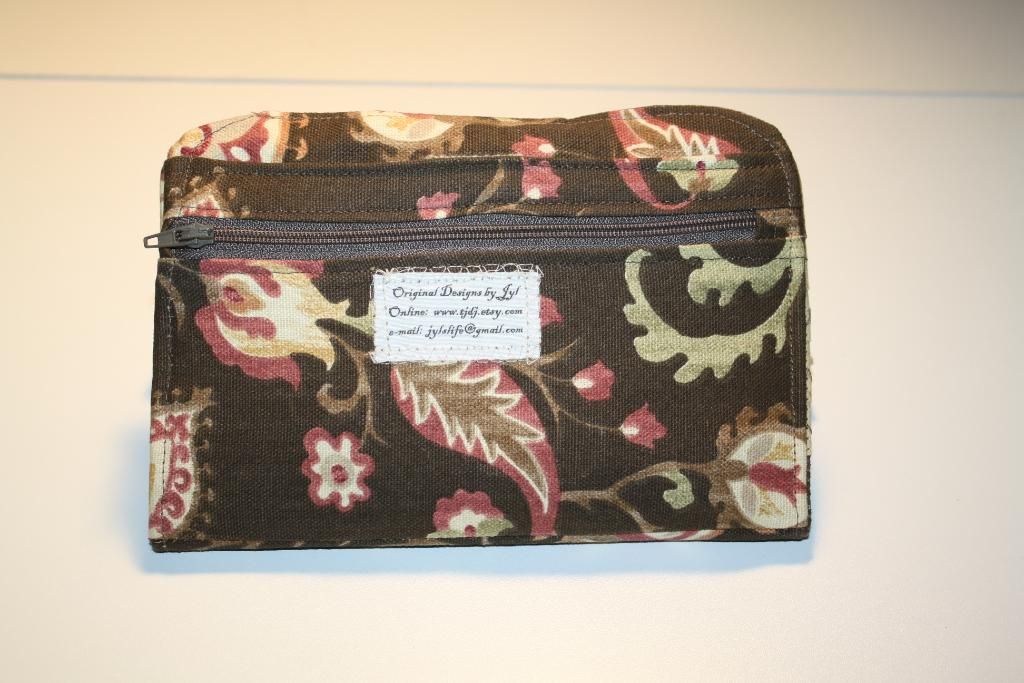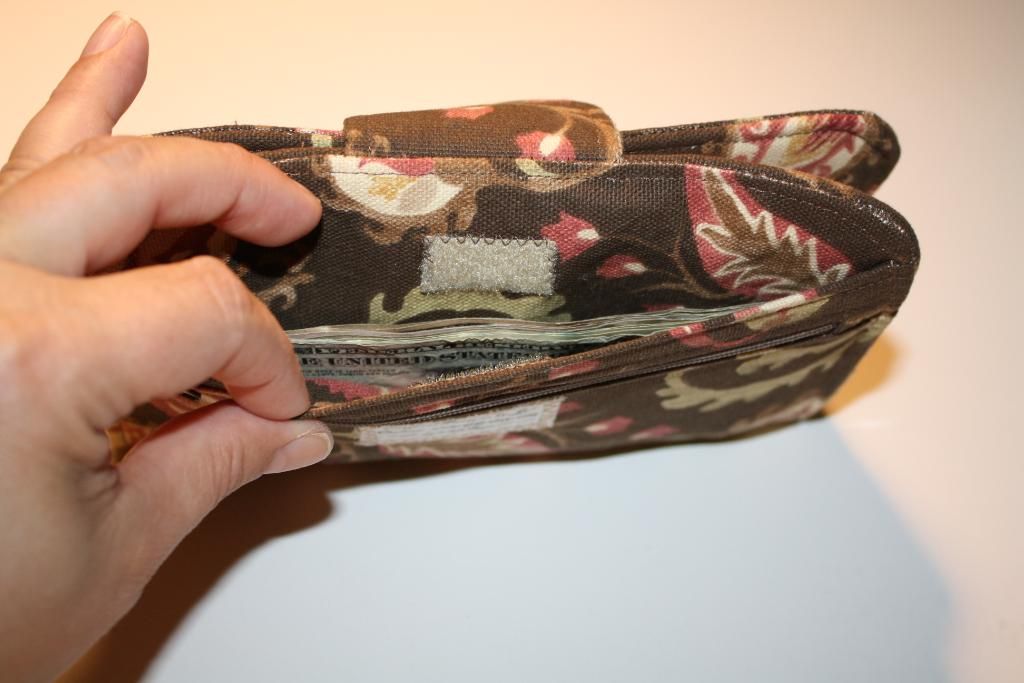 The inside (with a place for my pen!): (Yes, that is an AARP card! Todd turned 50 this year so we're now members! lol )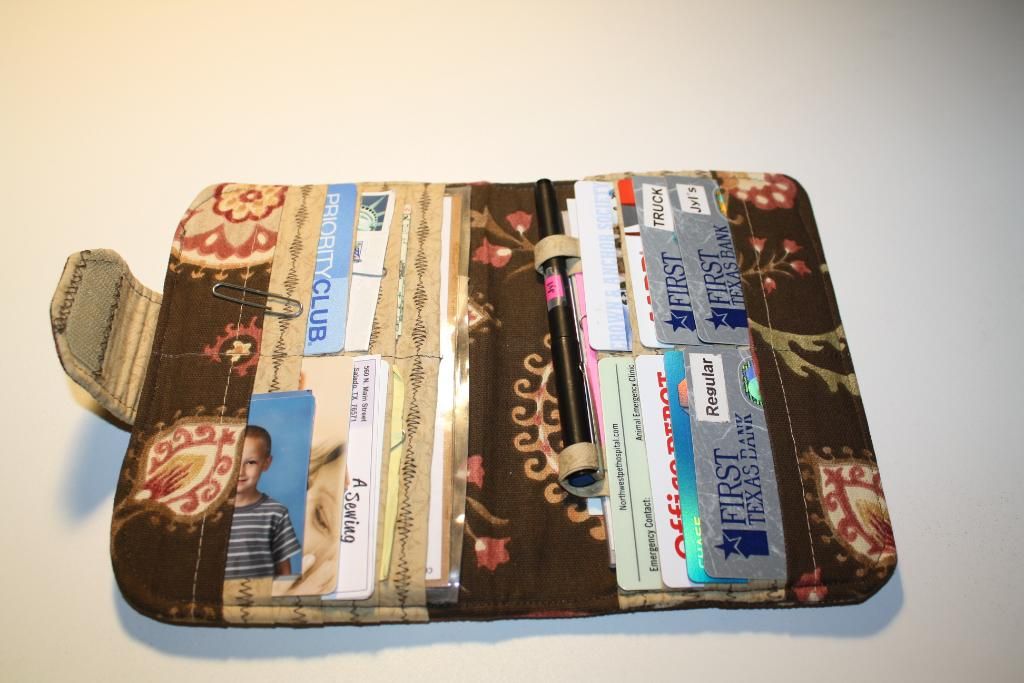 Think we have enough checking accounts? We have a total of four - they are all joint accounts, but a couple we use specifically for Todd's business, I have one for my sewing business and then the regular one for household bills.
There's also space underneath the cards for more storage (deposit slips, etc).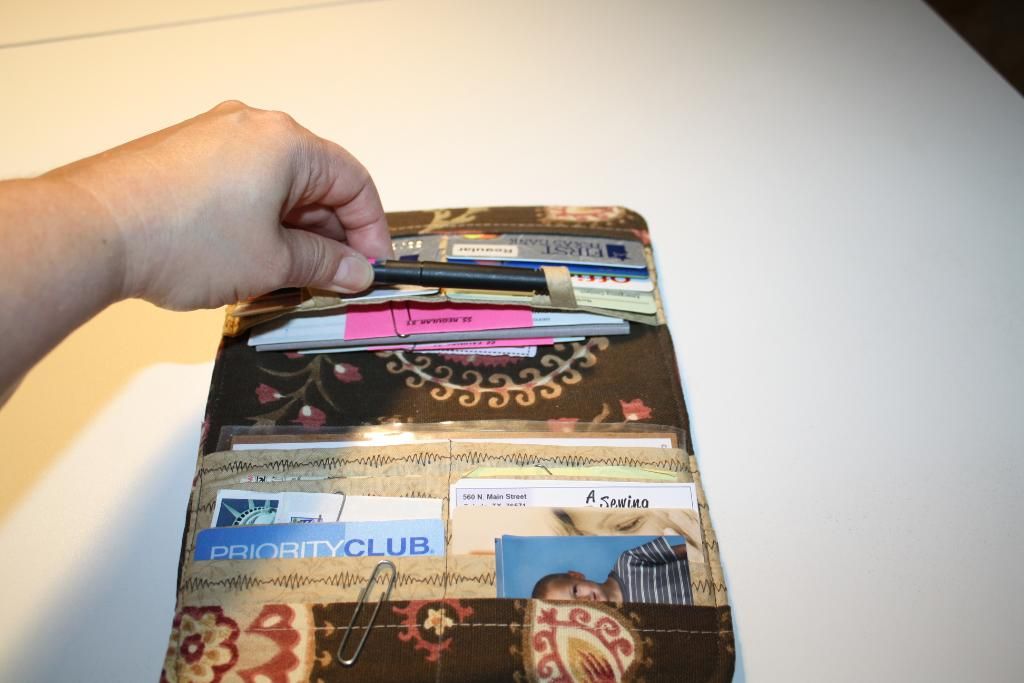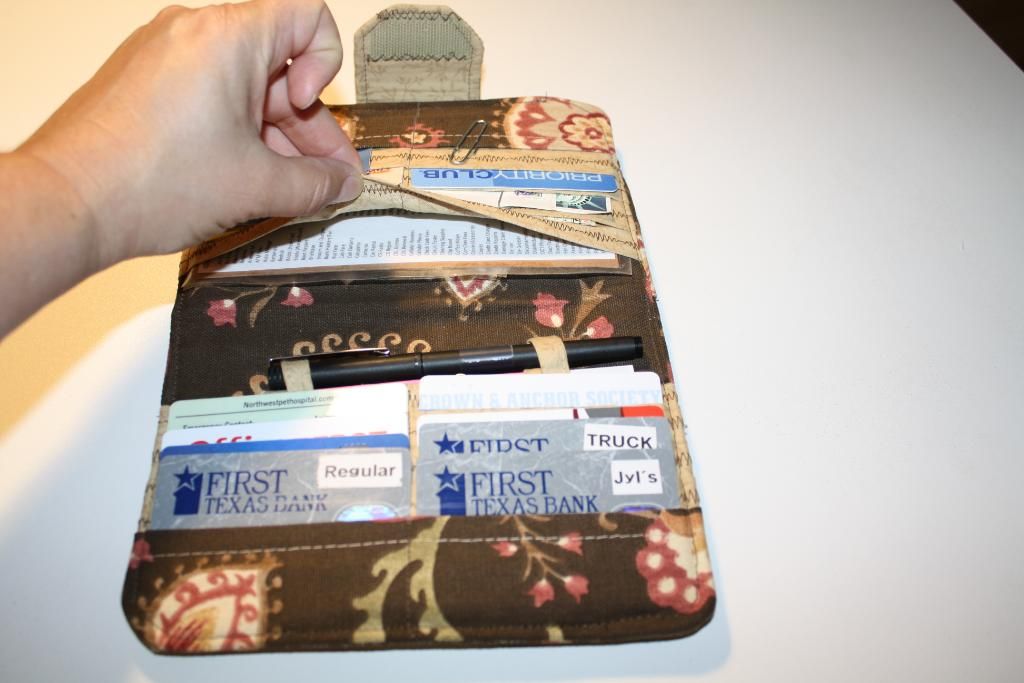 (That long list is what we can purchase for Todd's business that are tax deductions.)
Everything is still pretty stiff, but as I use it more and more, it will loosen up.
And speaking of my Kindle Fire - I just HAD to make a new cover for it to match!!! lol It's not quite as bulky as the other one, so it fits in my purse a lot better.
I did still make the front so I can fold it over and it props up itself. The other one I was using had elastic that covered up the speakers, so I made sure this one doesn't do that.
Overall I'm very pleased with everything. I really LOVE this fabric!!!!
Have a wonderful week!!!!!