I've been needing to recover my ironing boards (yes, I have three) for a LONG time. Since I'm no longer working (at all - finally!), I decided to tackle that job last week. You can imagine how much I use the ironing boards since I sew a lot. The purses and bags I make have fusible interfacing in them, so the biggest ironing board is rarely put up.
Here is the "Before" picture: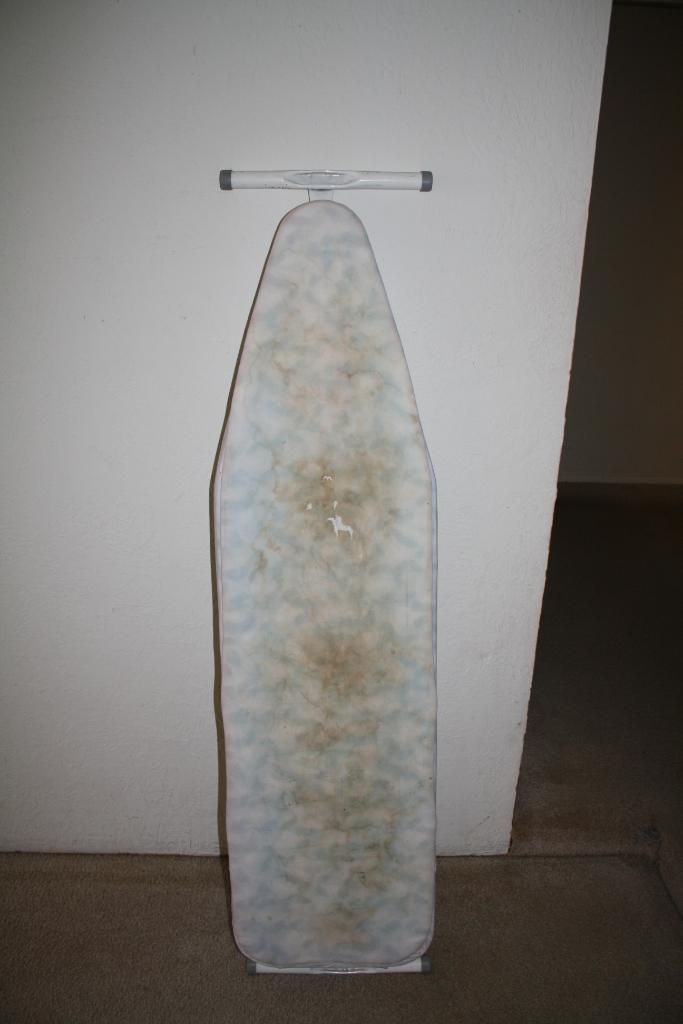 A closer look - you can see a couple holes that have started to tear. I've tried to wash it, but it would never come clean.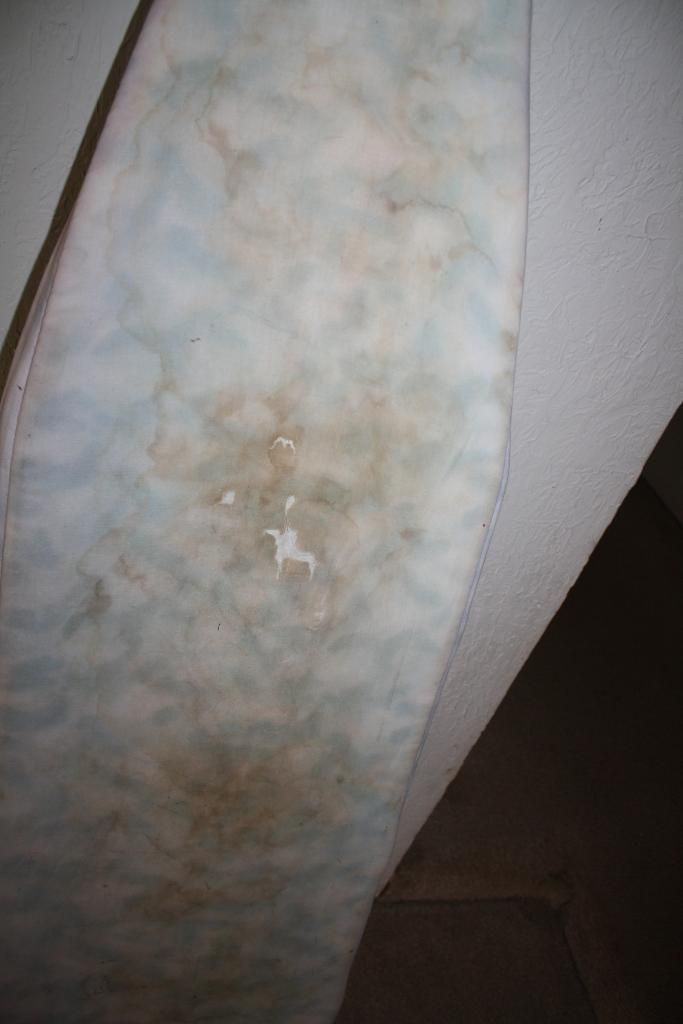 It's a cheap WalMart ironing board and the metal beneath has warped, so the top is not even at all!
The middle size I have is one I picked up at one of the local thrift shops for $4. There's not a whole lot wrong with that one besides not much padding on the top and being kinda dirty.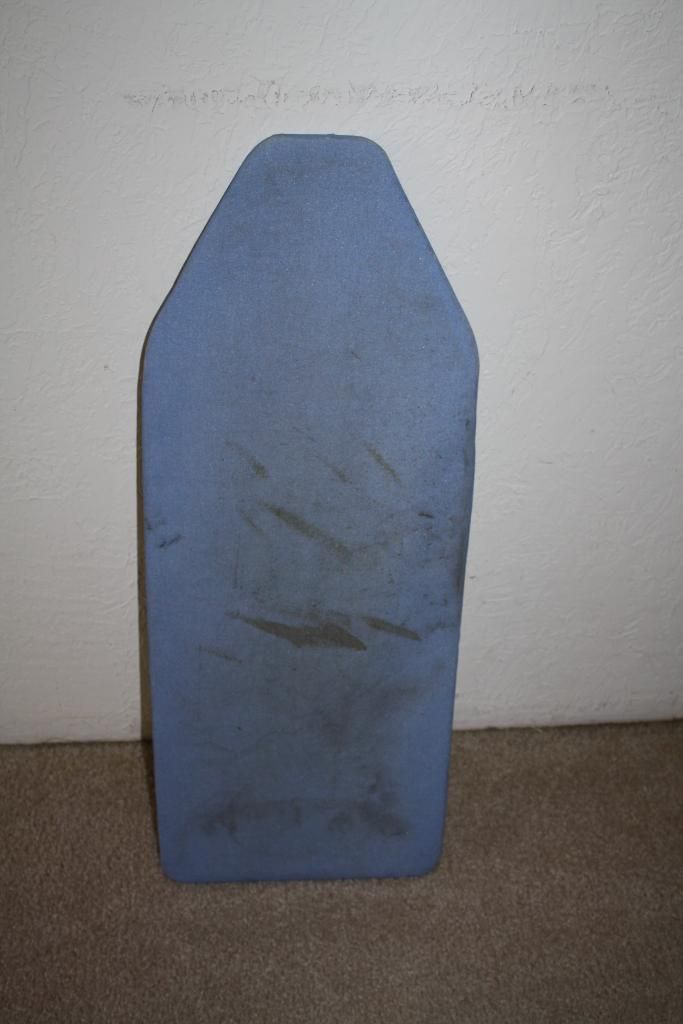 The smallest one I really don't use a whole lot, but I figured I was doing the other two, so I might as well do that one, too. It's small and made for sleeves, etc. It was another thrift store find and didn't have ANY cover on it.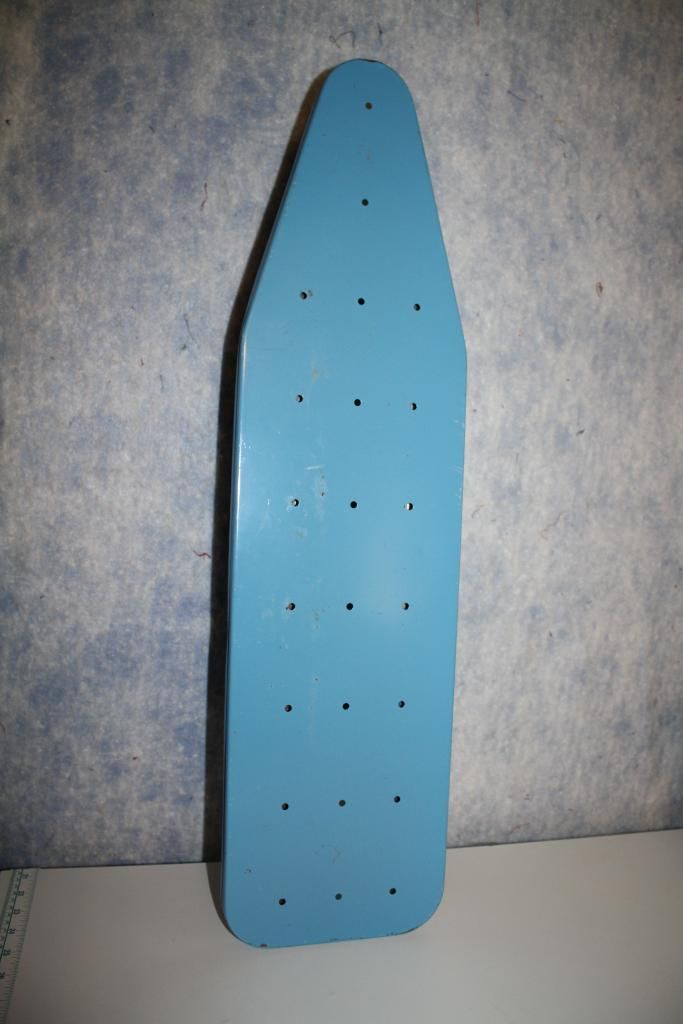 And it's actually double sided, but I haven't gotten the smallest side done yet, but everything is cut out.
I decided I needed to use some cotton batting on the bottom to make it even out some, then purchased Ironing Board Batting at JoAnns and added another layer to the top. I kinda cheated and just sewed the new top onto the old one so the bottom isn't very pretty. But the top is!!! I used some thick Ikea fabric on all of them. Here is the "After" of the biggest one:
The middle sized one, I thought it needed two layers of the IBC Batting.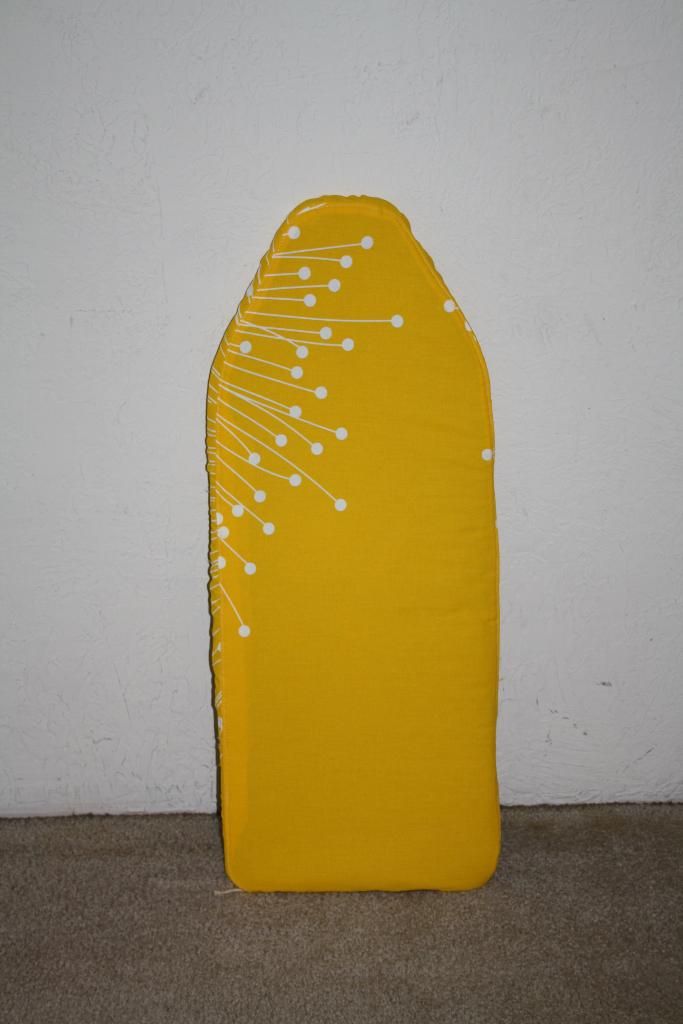 And the smallest one:
So now I have a matching set!!!!!!