I've had a little free time, so decided to do some more sewing. One thing that I finally got done was a Roman Shade for the storage rooms above our garage. The sun comes in pretty bad, so I bought supplies and made the shade out of off-white denim. I decided on denim because it needed to be pretty sturdy and off-white because that is the main color of the garage. The trim on the garage is a dark blue, but if I had made the shade that color, it just would have faded, so settled on the off-white.
This was the first Roman Shade I've made, and it certainly could have been better, but it turned out pretty good. I haven't taken a picture yet, but when I do, I'll post it.
Time is getting closer to our trip to Hawaii!!! (50 days!!!) While cruising around Pinterest the other day, I found a quick project to hold our toothbrushes and toothpaste for the trip.
Here's the link.
Needless to say, I decided I could whip that up pretty quick. I didn't use a hand towel or anything, I have a couple different colors of terry cloth in my "fabric stash" so used that. Here are the two I made:
the first one has two layers of terry cloth.
I used some flannel for the binding and just basic ribbon to tie it closed.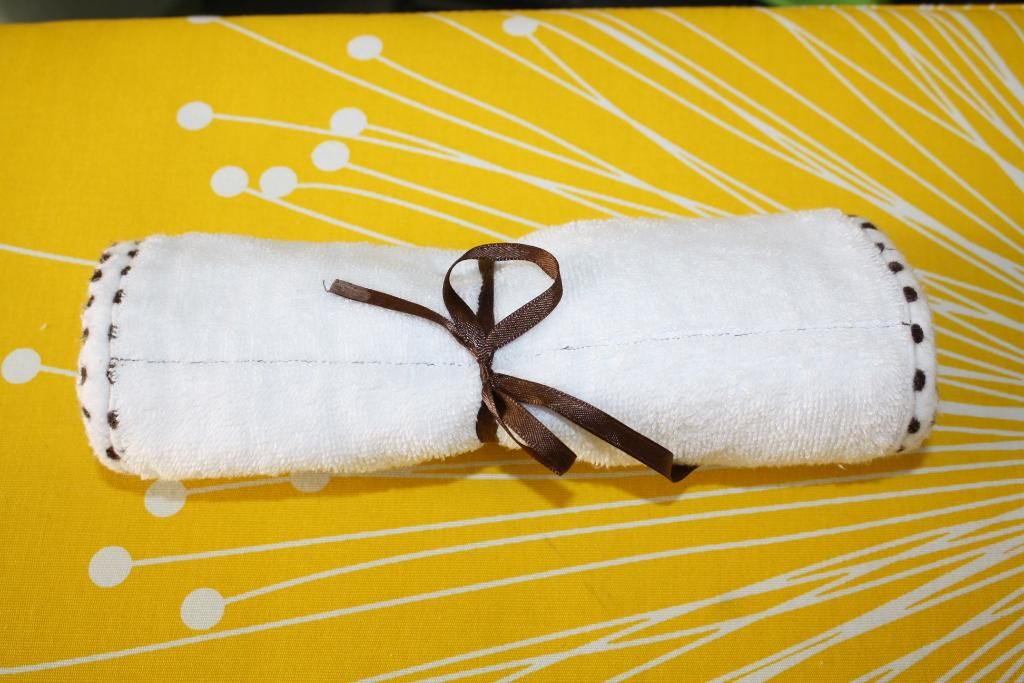 I decided it was a little bulky, so the next one is only one layer of terrycloth.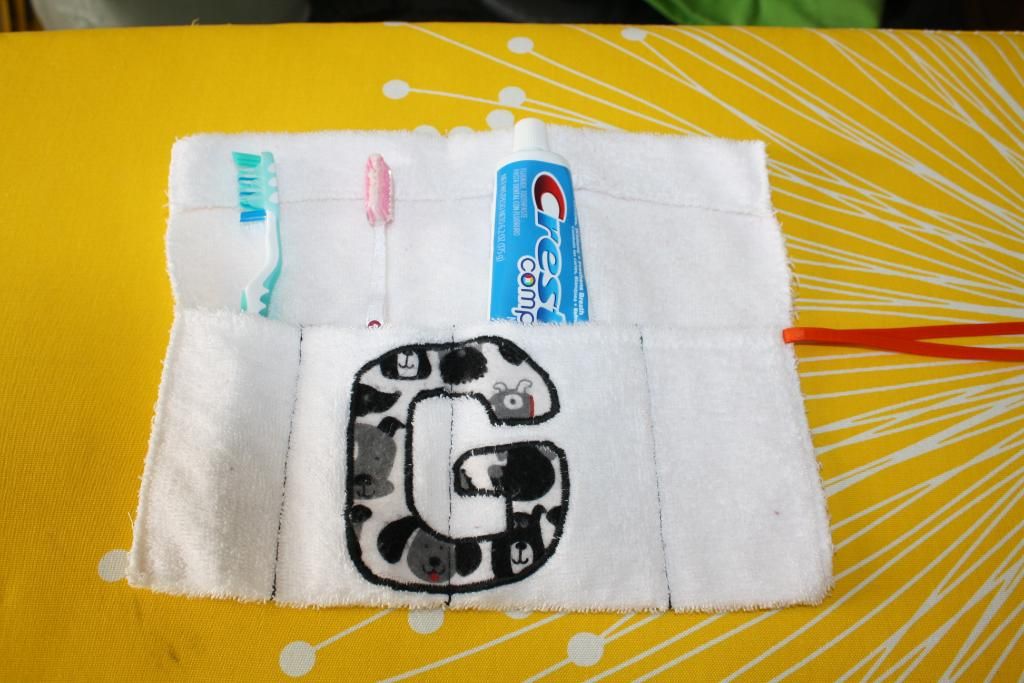 I also added a little flap on the top to keep things from falling out.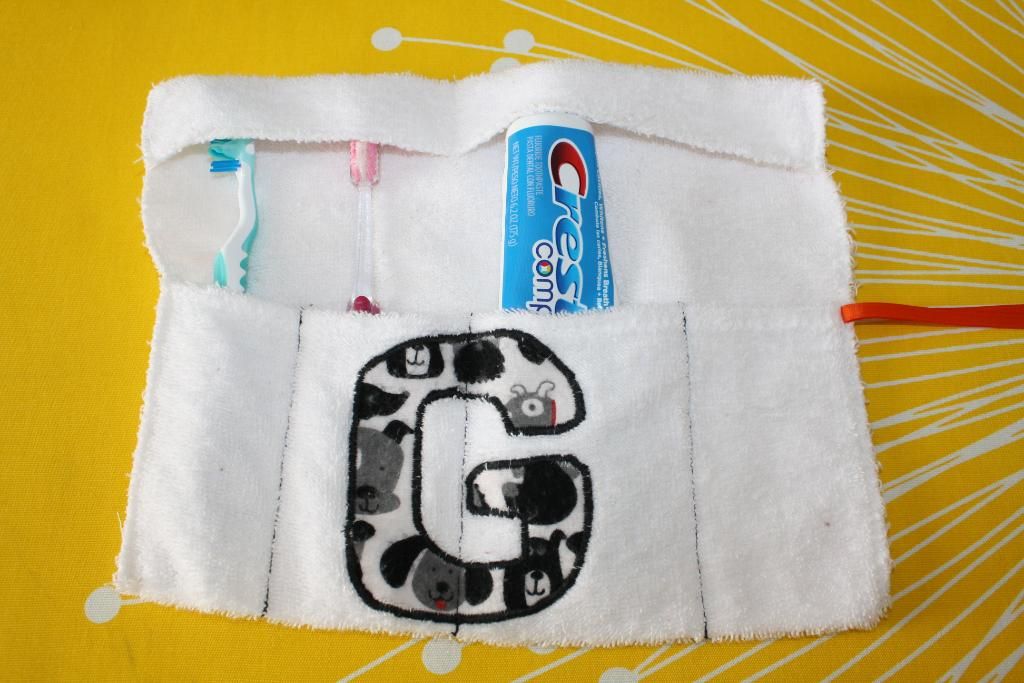 I'm not exactly sure which one we'll end up taking, it's always possible that we'll each take one since Todd always has his stuff packed for the truck. I may end up making another one that will only hold one toothbrush and one toothpaste. Mainly they will be nice to keep on the counter at the resort where we're staying.
Yesterday was Halloween. Before Tab and the kids moved out again, I sat down with Alyssa and Angel and we made Tombstones for the front yard for decorations. I finally put them out yesterday - here's a picture.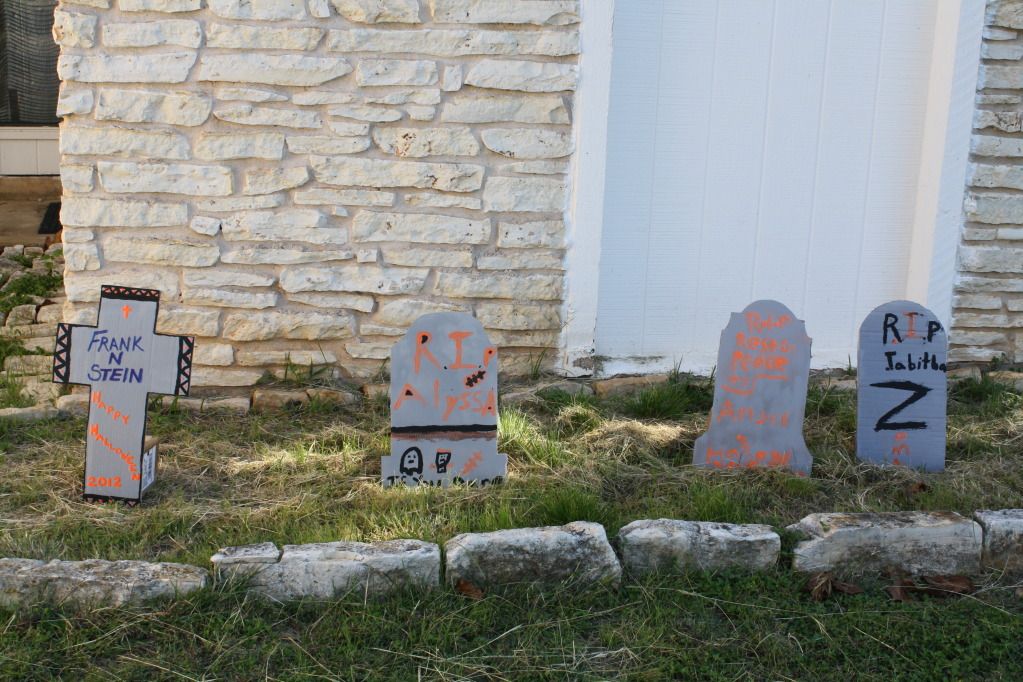 A better look at the one I did - the orange is supposed to be glow in the dark.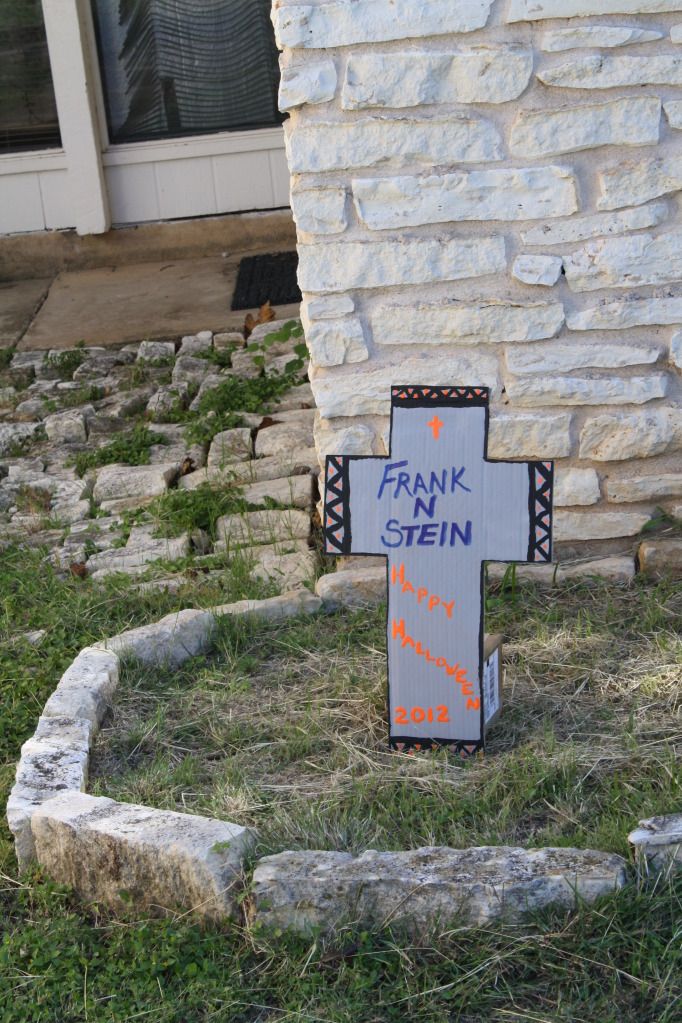 The only other decoration I had outside were the solar lights that are always there. I found some cheap Orange napkins, so cut slips of them and put them in the lights so they glowed orange. The kids enjoyed them!!!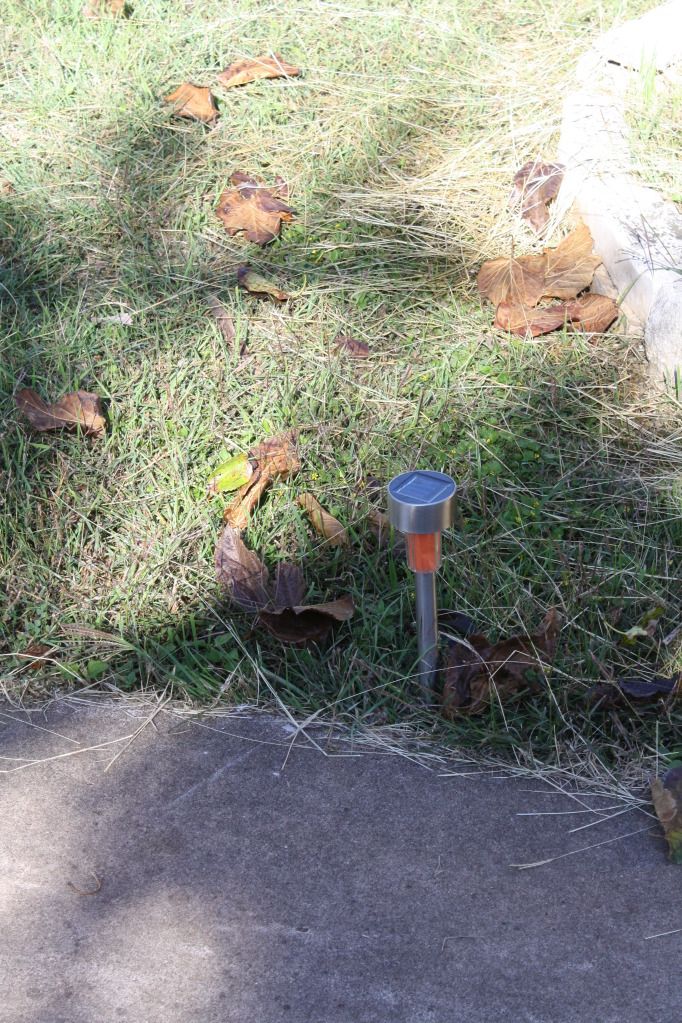 I still have a couple more things I need to make for the trip, so keep checking back. McKenna, our youngest grandchild who we'll see in Hawaii, has asked for a mermaid tail, so as soon as I get her measurements I'll get that made and take it to her for a Christmas present this year.