Well, it's Monday again. I finally took pictures of the motorcycle bag that I made for Todd to carry the small cooler for his lunch and extra clothes to and from work. The good thing was that I bought a cushion cover from Ikea at the "Scratch and Dent" department that only cost $8. So it had a long zipper for me to use.
Here's the front:
Side: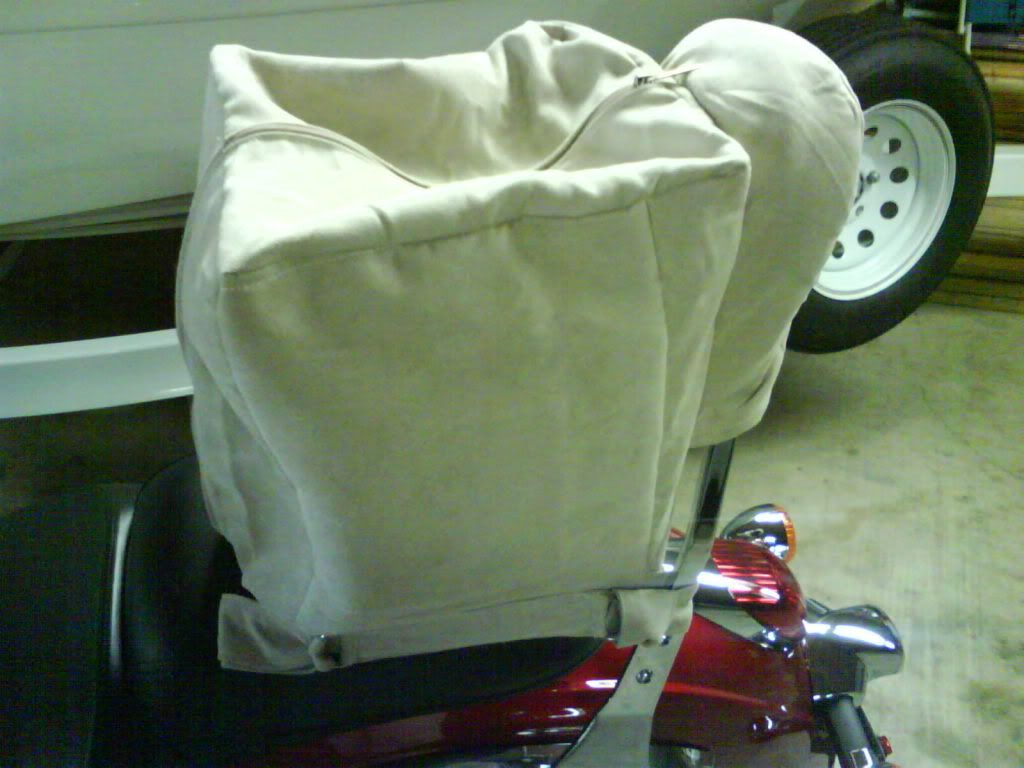 Top:
Inside - the pockets are for his cell phone, wallet and glasses.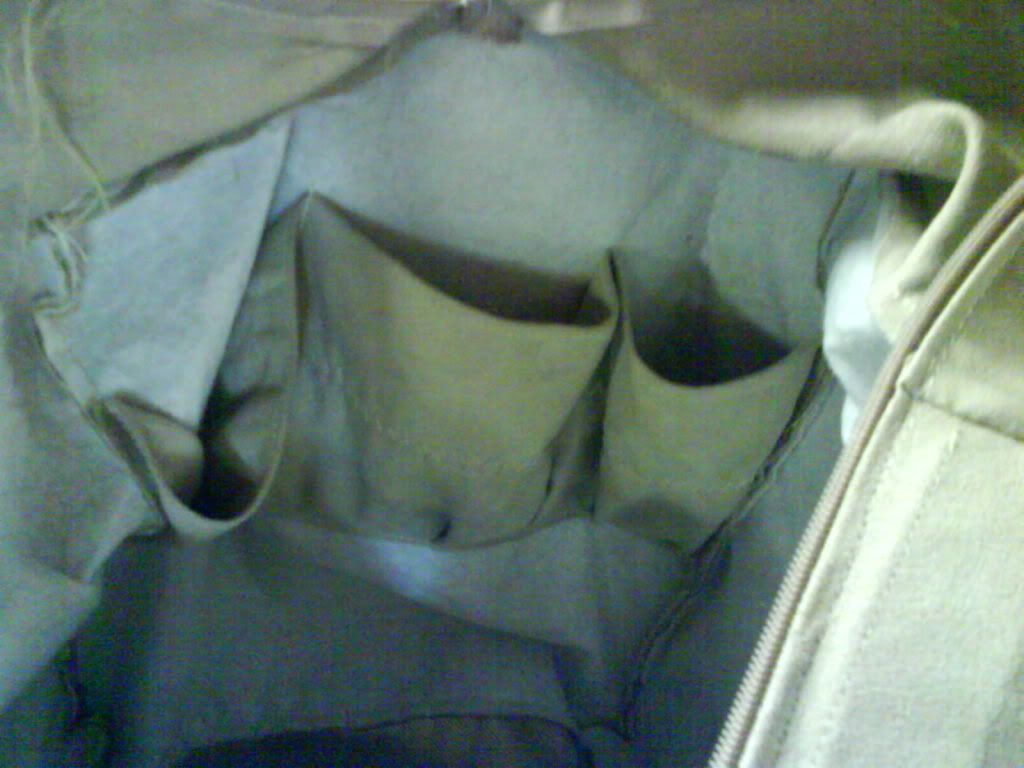 I was pretty proud of how it turned out.
Update on McKenna - still not here :(