thus, I spend a lot of time doing it. It's my way to diet - it keeps me occupied so I don't eat!!! LOL My husband and I are working on getting out of debt thanks to Dave Ramsey, so I've set up a shop where people can purchase the item's I've sewn.
http://www.etsy.com/shop.php?user_id=5902297
I've also sewn some things for friends and family that are not listed on my etsy shop. Here are some pictures.
This was made for one of our clients at work. She is an elderly German lady who always brings me small gifts. She most recently went on a trip to California and brought me something back, so I decided to make her a tote bag with matching cosmetic bag.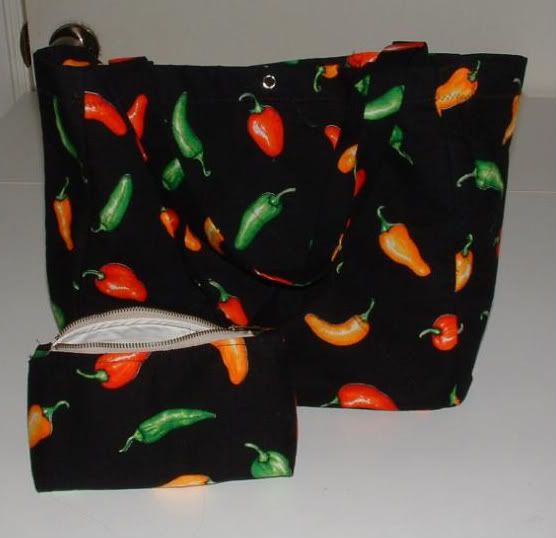 This is the second purse I made out of this fabric. The first one is listed on my etsy shop because it was too small. This one is a little bigger, and I also made matching cosmetic bag, coin purse and phone accessories.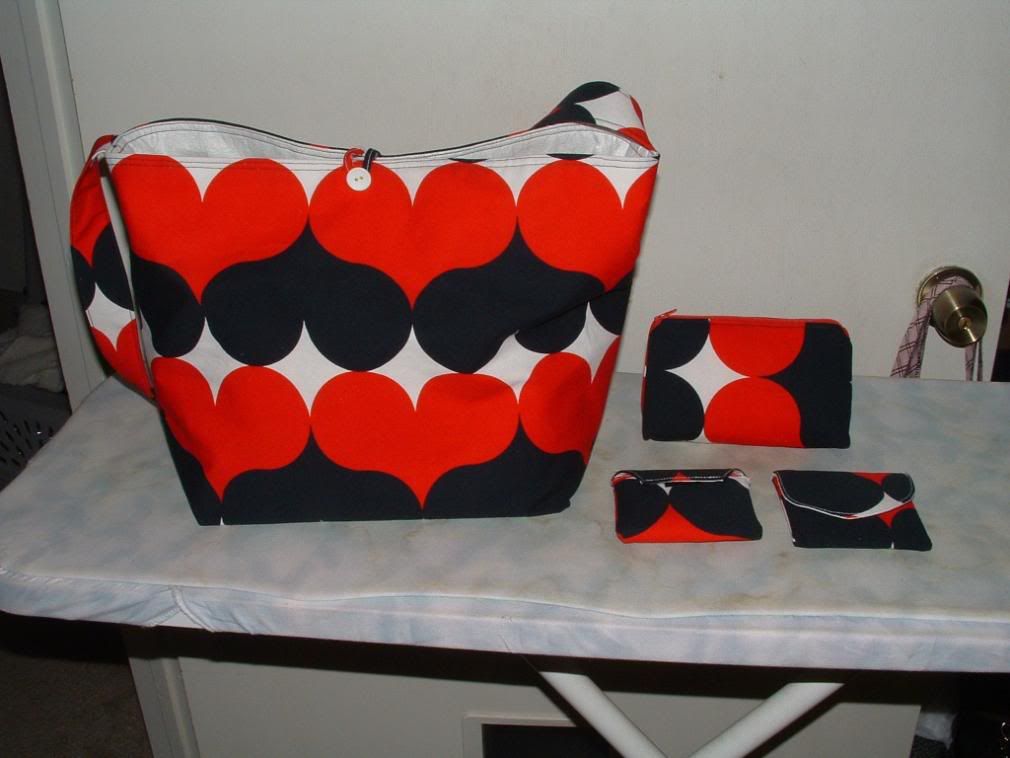 For each granchild, I like to sew things. These are what I've made for McKenna: