I finally finished Mom's purse Sunday morning. I had a hard time with the lining Saturday night, so decided to quit and start again Sunday. After about 20 minutes working on it Sunday morning, it was DONE!
It's finally the right size - not too big. I think she will like it. Here are the photos that I took quick when I was home at lunch yesterday.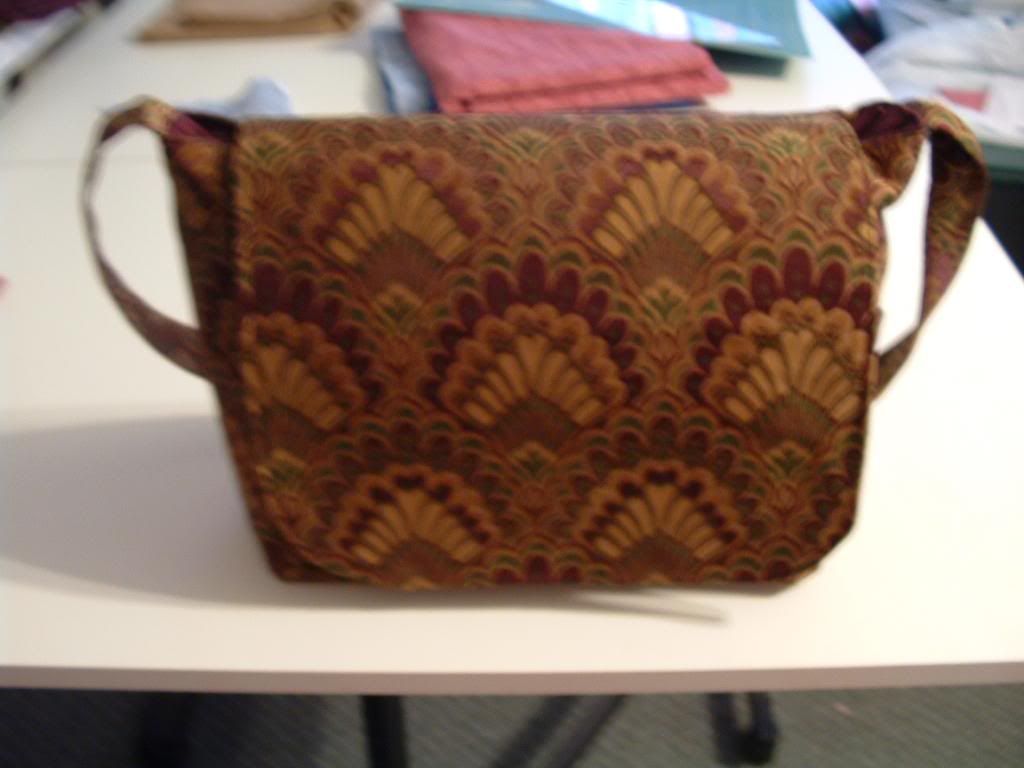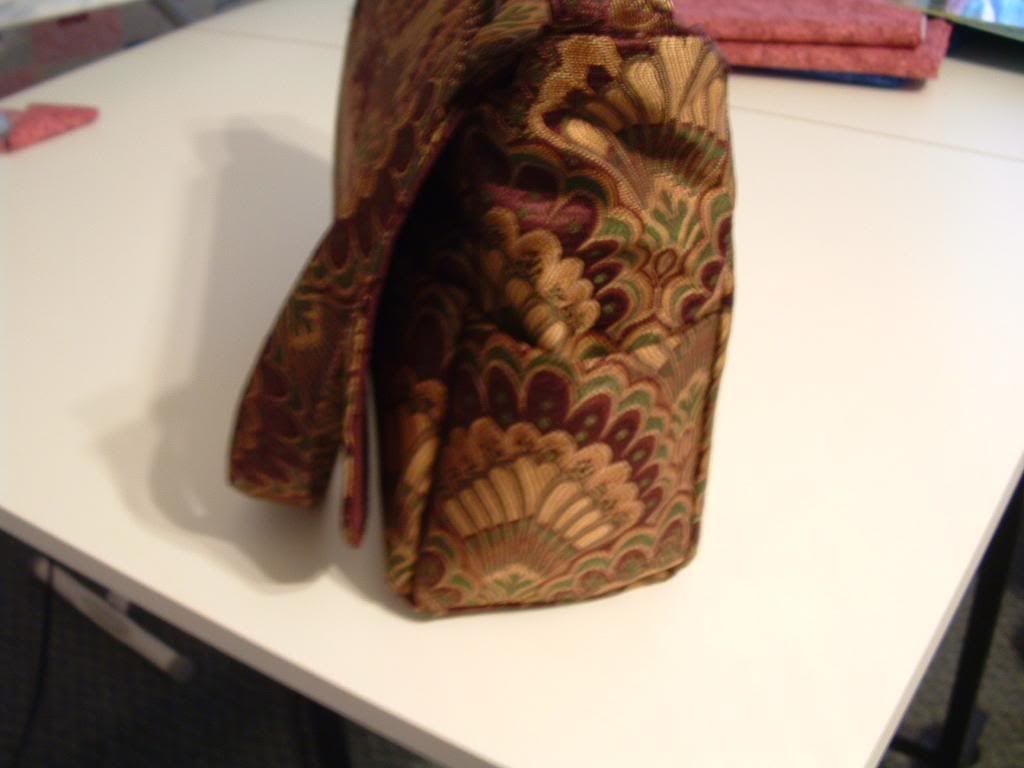 I still haven't decorated for Christmas, so I think I'll do that sometime this week. Todd's already gotten the Christmas stuff off the shelves in the garage, so all I have to do is have him bring them into the house. I need to decorate at the office, too, but that's just putting the tree out - last year Jason put the tree in the corner of the storage closet without taking the ornaments off, so it will take me just a few minutes. I'll take pictures of our house after I'm done decorating.
Next week Angel turns 4! He's getting so big (they all are).
I still can't believe Christmas is soon! Todd and I are going to go to Nebraska so we can get a 5 generation picture with him, his Mom, his Grandma, Megan and McKenna. We are planning to leave Thursday morning and drive home Sunday. We are also planning to meet my parents to get Mom's old commercial sewing machine that she said I can have. ANOTHER TOY!!!! :D I can't wait!!!!!