I saw a post on craftster with a tutorial to make this bag a while ago and finally decided to start it yesterday. I'm going to use it as a gym bag (the new gym in town opened last week) and also will use it when Todd and I head to Nebraska for Christmas on Thursday. I'm really excited about how it came out. I'm going to make a couple cosmetic bags to match it.
Here is the finished bag. There is a large pocket on each side that have velcro for closure. I made some red piping for the outside pockets - I think it adds a lot!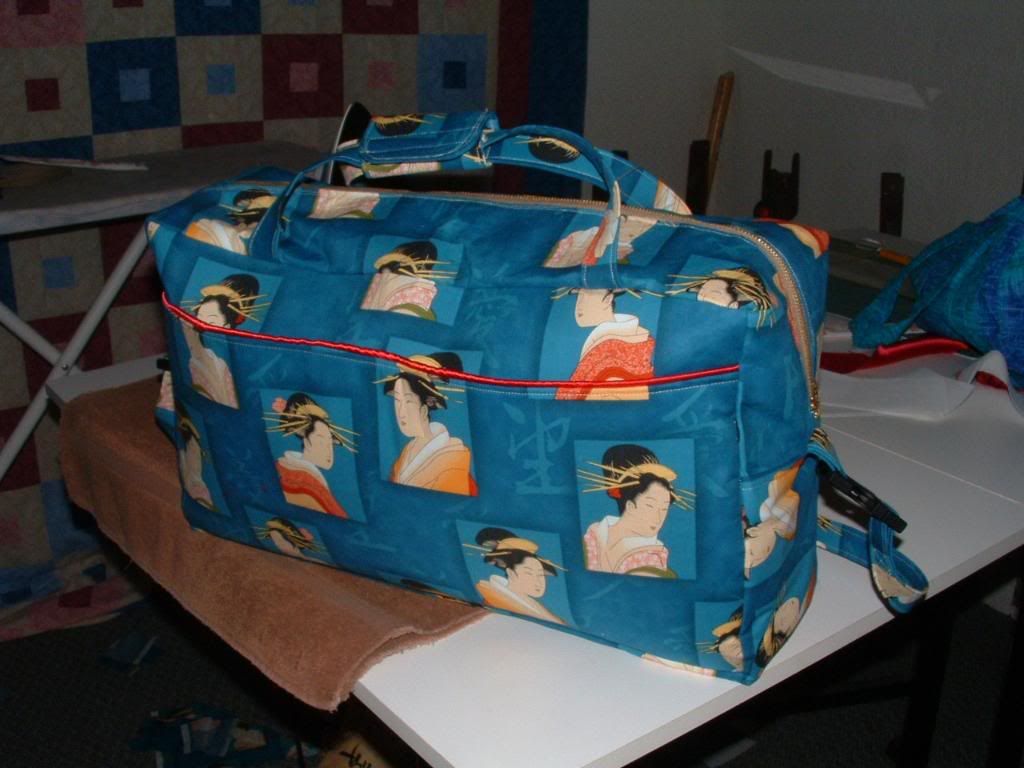 The long handle is removable - I found these at WalMart when I bought the zippers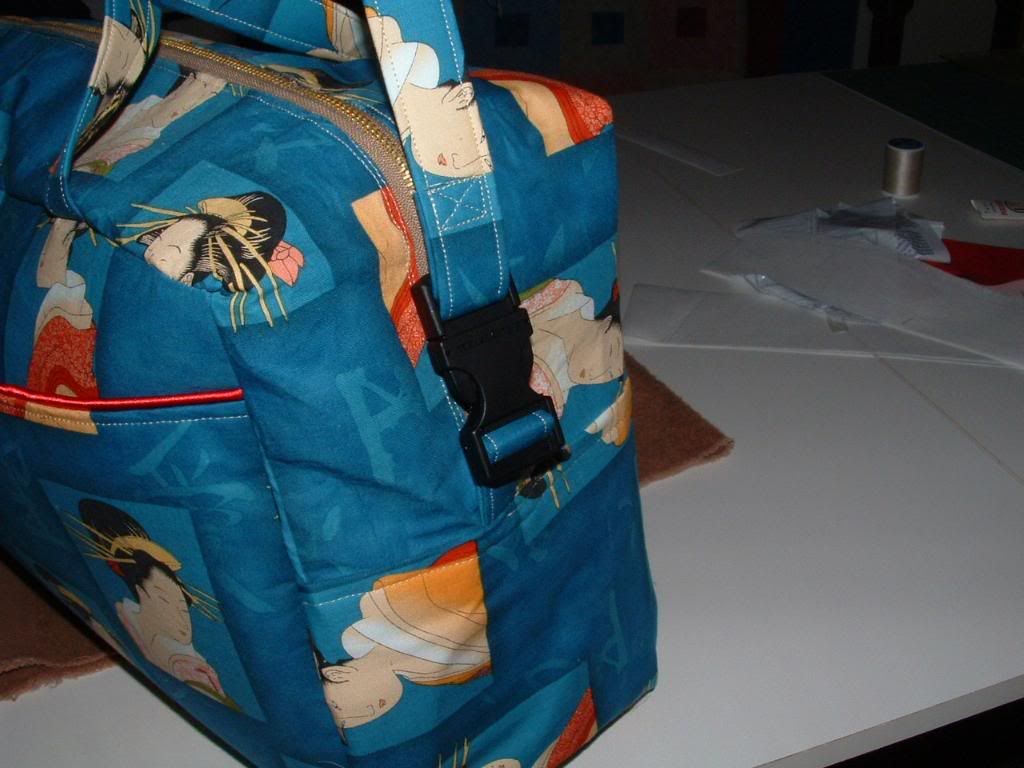 Inside I made three pockets on each side like I do in my purses (I already packed the bag for my trip to the gym after work today)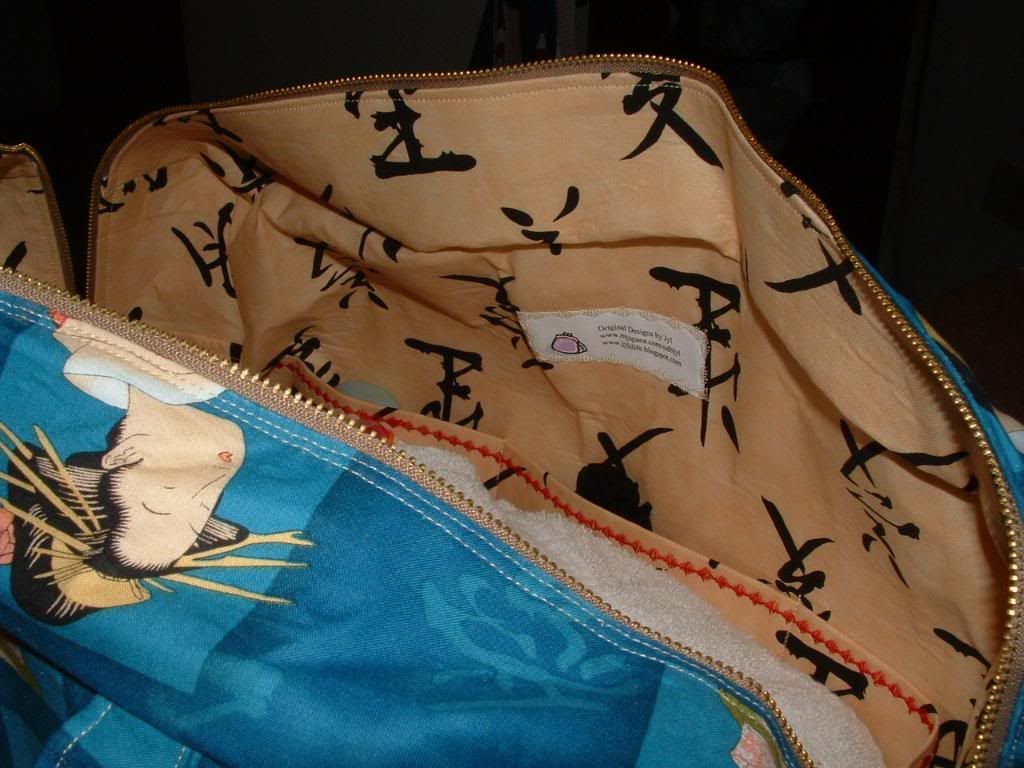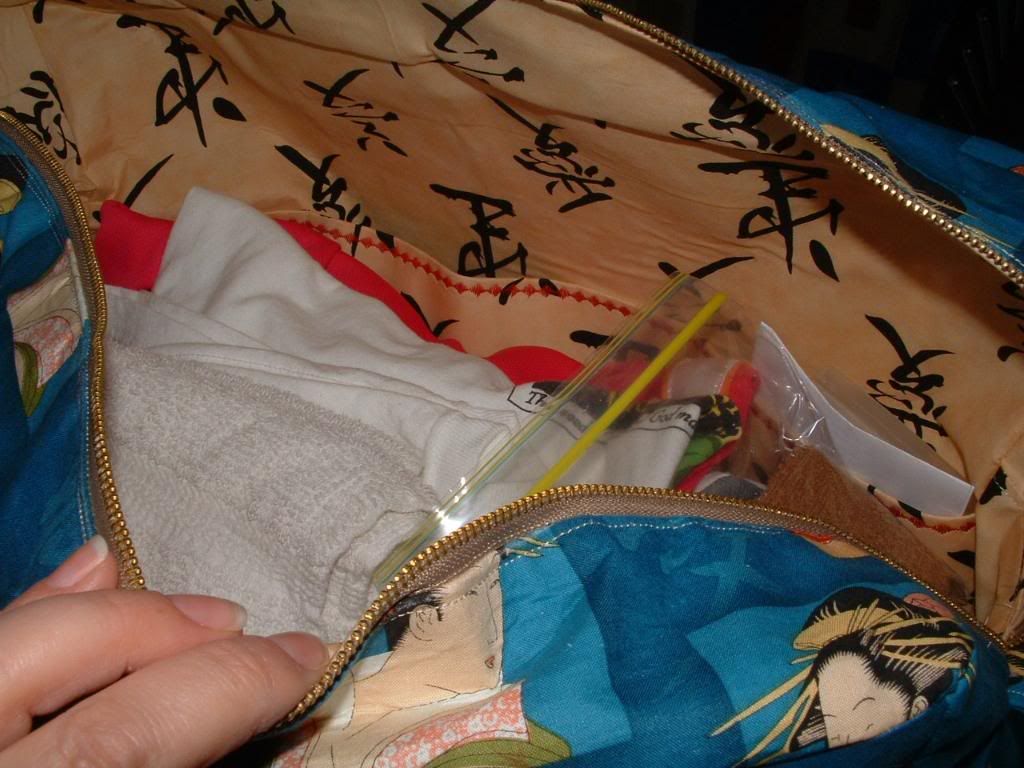 The pattern was really easy to make. I used two layers of heavy interfacing for the bottom and the large sides, so I'm hoping it will hold it's shape. It will be fun to make some other sizes and play around with the pattern a little.
This may be the last post until after Christmas. (Unless I get the matching cosmetic bags done and have time to take pictures.) Tonight I'm off to the gym for my fourth work out in five days. I decided to take yesterday (Sunday) off since my legs HURT! Today I'll do my "A" day workout - upper body and some cardio. We're having left overs for supper, so I don't have to do much for that. Tomorrow (Tuesday) we're having Spaghetti, but I'll try to brown the hamburger tonight and put it in the crock pot when I'm home at lunch tomorrow. Wednesday we're having the kids over for supper and we'll open presents. Then Todd and I are heading to church at 9 pm. Early Thursday, weather permitting, we'll head to Nebraska and be there until Sunday. We both have to work on Monday morning. It will be a quick trip, but we'll get to see McKenna and her parents, my parents for a few minutes and we'll be staying with Todd's parents and his grandmother.
1/26/10 - I've been asked to post the link to the craftster tutorial that I used -
you can find it here
. I'd love to see pictures of the finished bags!!! You can email them to me at jylslife (at) gmail ( dot) com