Last night I finished the quilt top!!!!! Added the boarders and serged around the edges since it will be after the first of the year before I can put it in and start quilting it. I quilt by hand, so it will take up our entire living room and with Christmas so soon, I need to wait.
Here is the final result - the boarders add a lot! I made the boarder at the top of the quilt smaller so I'll be able to tell what goes on the top of the bed - a trick my mom uses.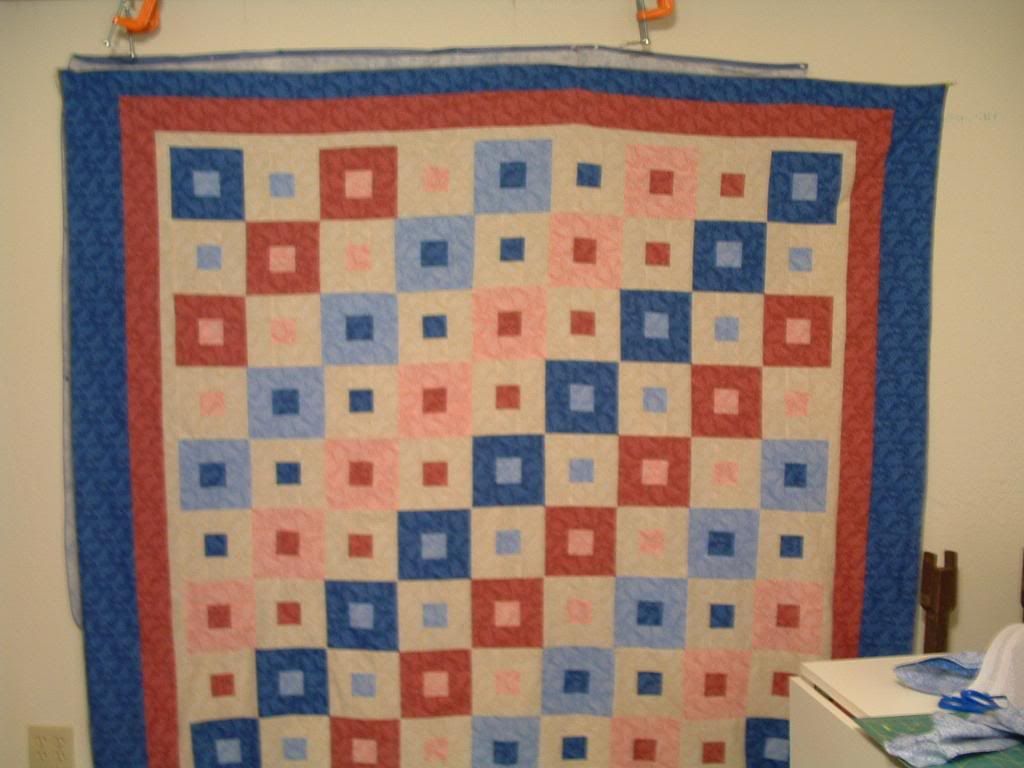 I also took pictures of the Christmas tree and fireplace "mantel" - practically the only Christmas stuff we have up.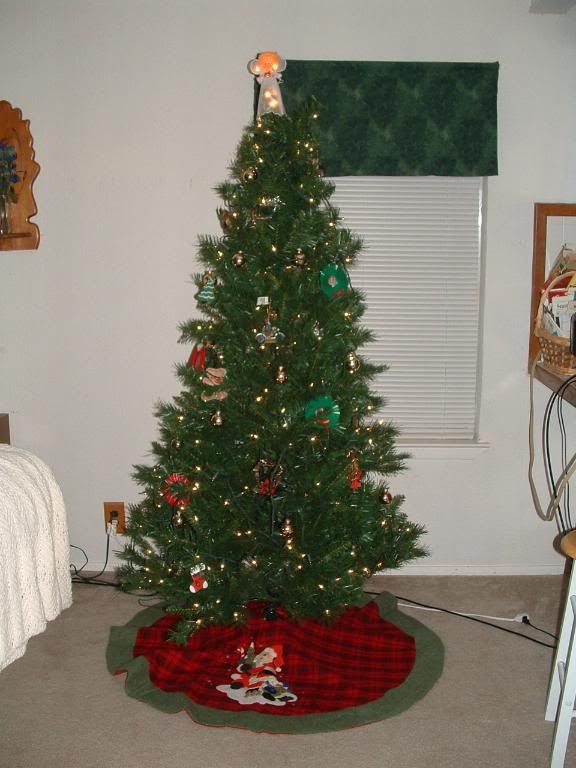 Todd put the stocking up this year.
And the fireplace with the lights on (sorry it's blurry, you get the idea).
Today the girls and grandkids are supposed to come over to decorate Christmas cookies and to celebrate Angel's birthday. It will be fun, but I still have a bunch of cookies to make, so I'm up early.
I also decided I'm going to make a purse for my sister for Christmas since we are heading to Nebraska on Christmas Day. I bought some more fabric at Kinsey Interiors Friday, so will use one of those. I'll post pictures if I get it done early enough.
I will have to work Christmas Eve, probably until 1 or so, then we'll have the girls and grandkids over to celebrate Christmas. I'm planning on a casual supper of Chili and grilled cheese sandwiches, then opening presents. Todd and I will get up really early the next morning (Thursday) to start our long drive to Falls City, Nebraska. We are taking both dogs and driving the pickup so that we can meet my parents sometime while we are there to get mom's old commercial sewing machine. I can't wait!
While in Falls City, we'll stay at Todd's parents and get to spend lots of time with Todd's grandma. Megan and family will come up sometime so we can get a 5 generation picture. We'll head home either Saturday or Sunday (at the latest) since we both have to work again Monday. It will be a quick trip, but at least this year I don't have to drive it by myself.
Better get those cookies in the oven.... :D