I finished the fourth MQ on Friday!!!
I decided to take pictures of the process of putting it together (most of it, at least).
First I have to lay the backing (I used muslin for them) on the floor. I have to use the entryway because that is the only floor we have that's big enough and not carpet.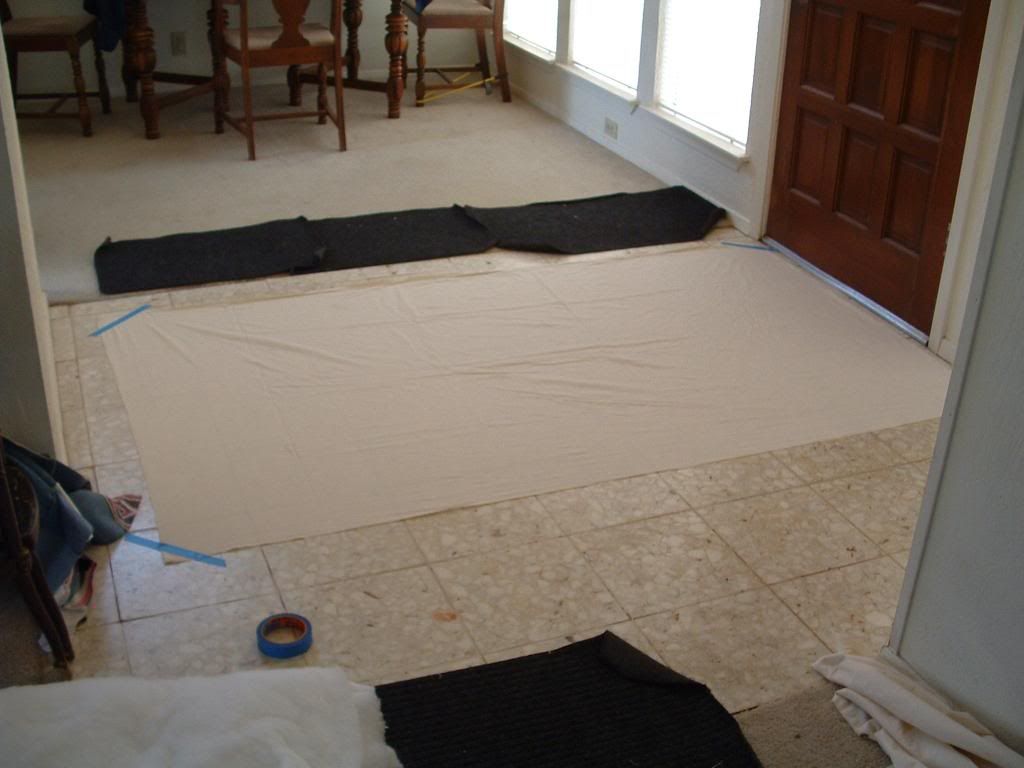 Then I lay the batting on top of it. (Forgot to get a picture of that).
And finally the quilt top.
Then I crawl on my hands and knees and put safety pins all around to keep everything in place. That way when I move it, it doesn't shift.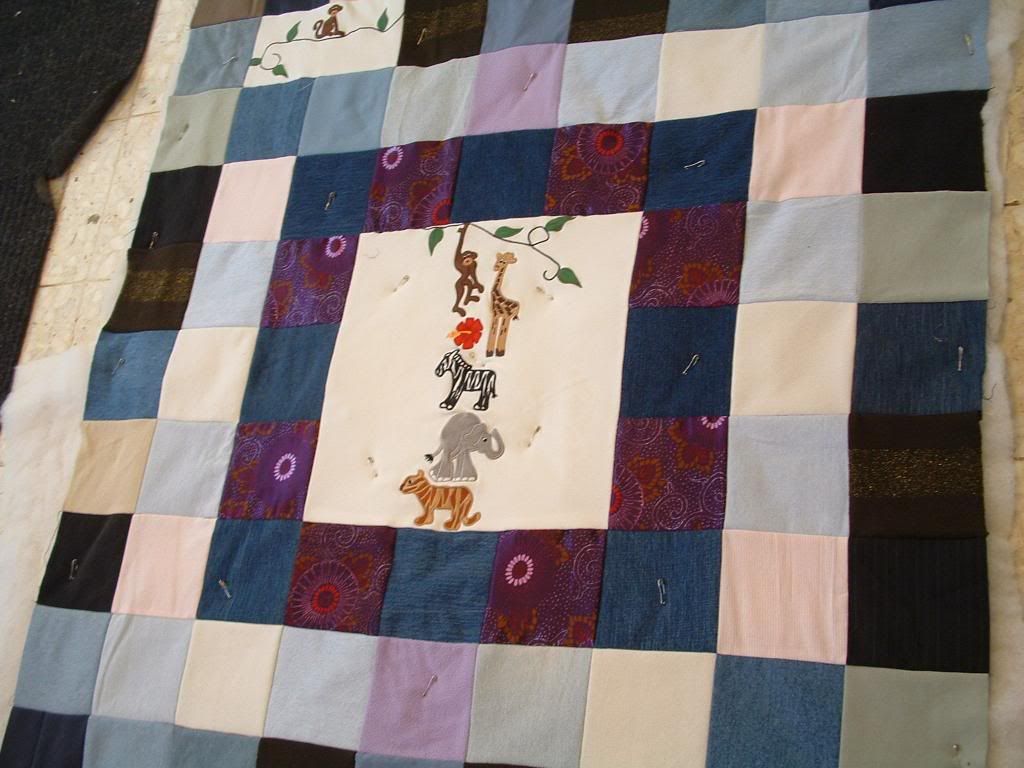 Once the pins are in, I pick it up and take it to the office. That way I don't have to crawl around any more. I just use yarn to tie it. I tie everywhere the blocks meet and in the middle of each block. After all the tieing is done, I just add the border and it's done!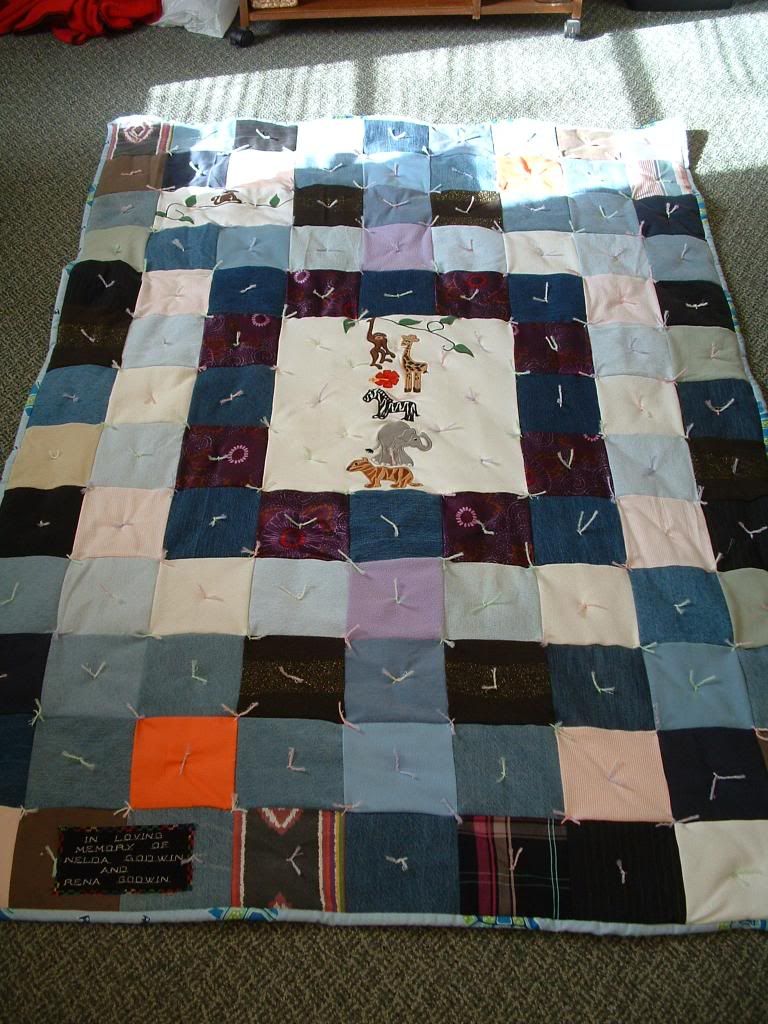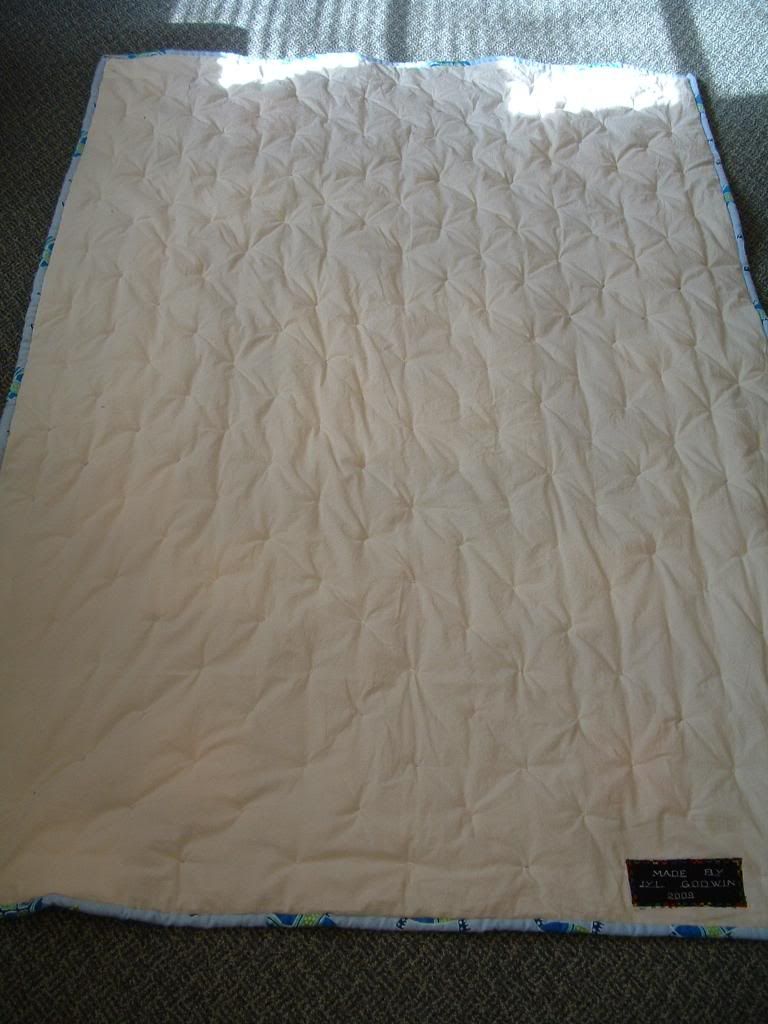 I've already gotten #5 started. The strips are sewn, so all I have to do is sew them together and the top will be done. After that, it doesn't take too long to put it together. The longest part is sewing the back of the binding on by hand -that usually takes me at least three hours.
They are really warm and that came in handy this week while I was working on the last one. We had really cold weather that I'm not used to anymore!
Today I went to the Christmas Stroll parade with the kids and grandkids. You can read about it at
my other blog
.
Have a great weekend!