Since I don't have a whole lot of hours to work this week, I decided to use my time to work on the memory quilts. I completed the top for #4 today!!!!!
I decided to use a different thread for the label this time.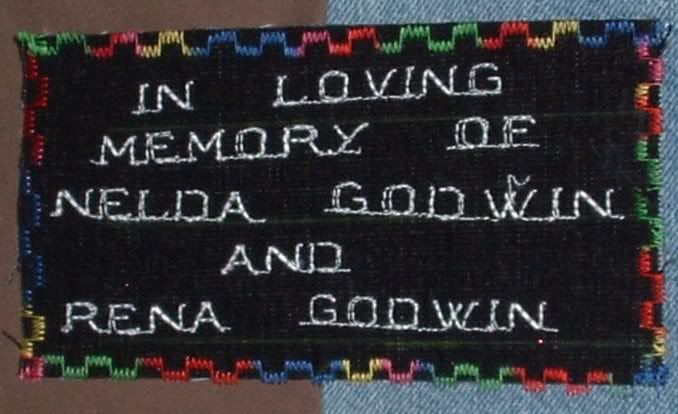 And I never did post the picture of the finished Christmas Table Runner, so here it is: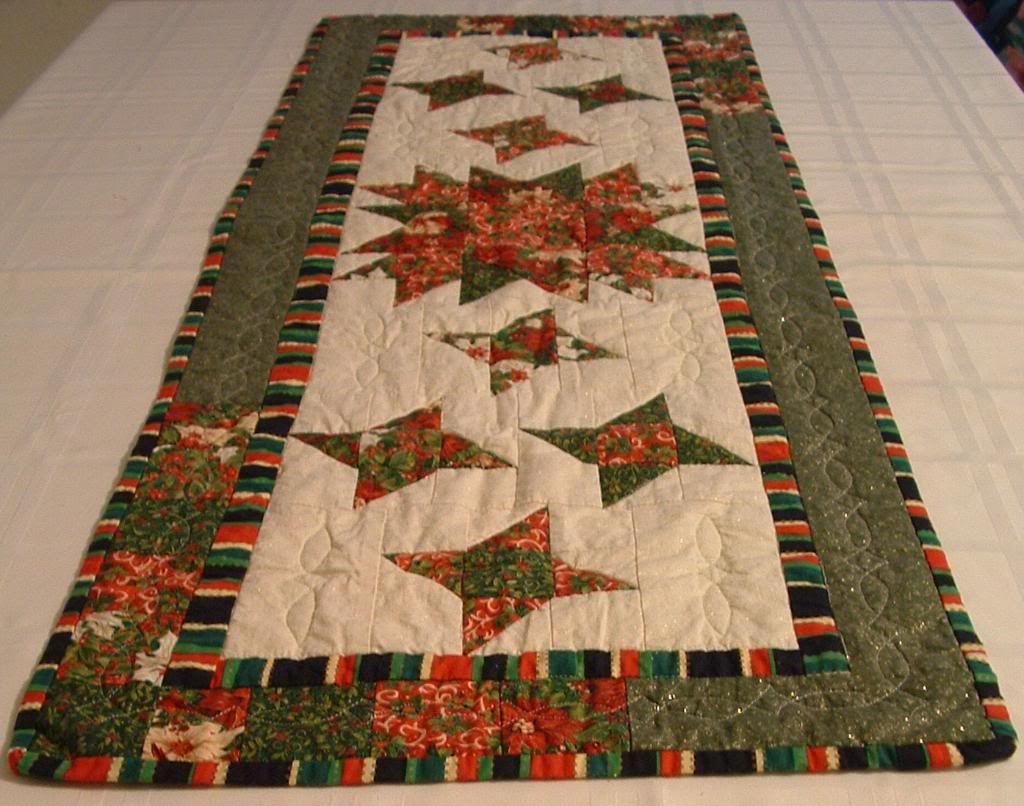 It's too heavy to put on my design wall, so I had to take a picture of it on the table. I really like it! Still thinking of making matching placemats, but that will have to wait until I get the MQ's done. And I also have a new purse in mind that I want to make for me!