I finished the fifth MQ today! Now all I have left to make is the one for Todd and me, and that can wait until after Christmas.
Here is the last one (front):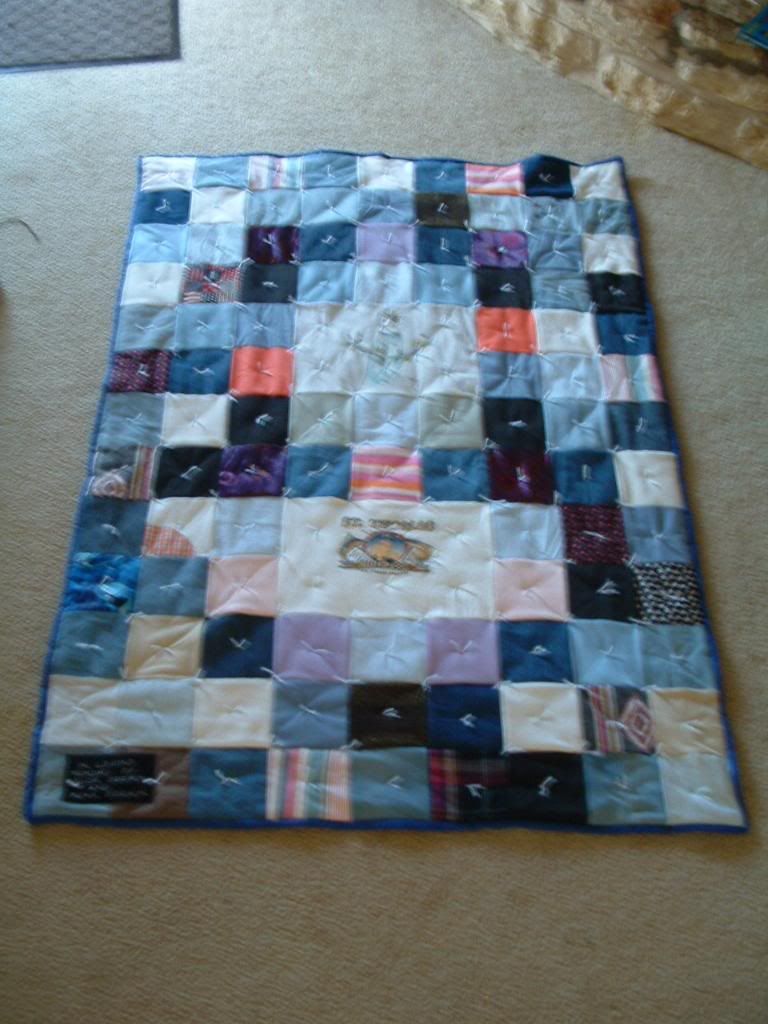 Back: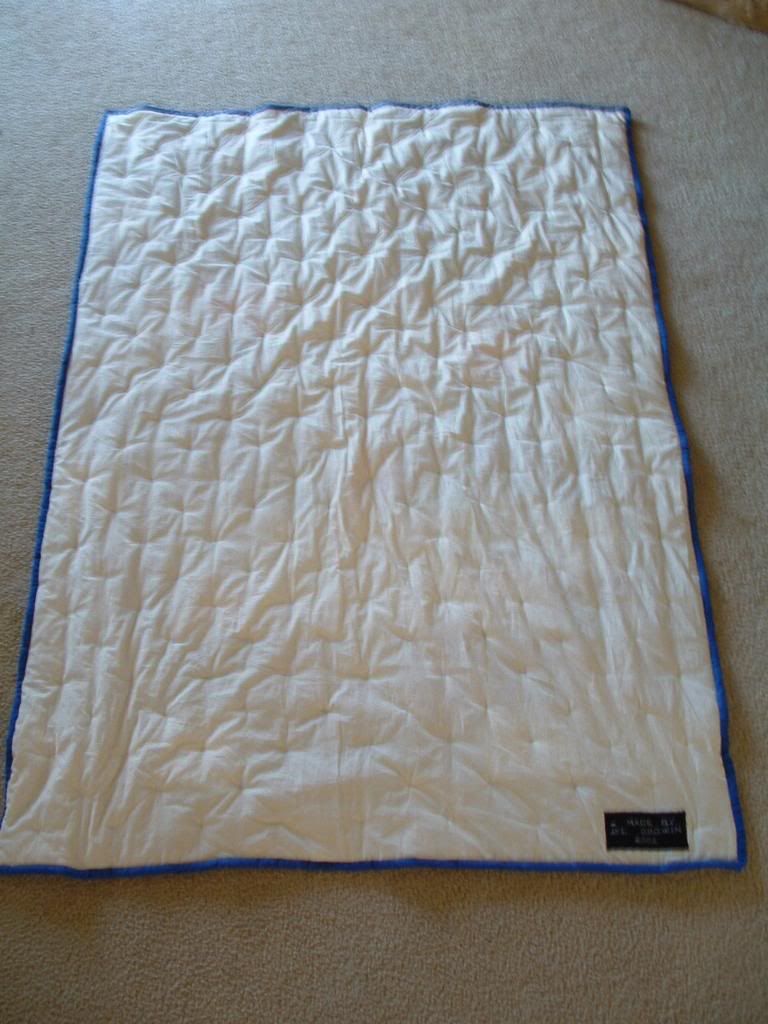 And all of them (front):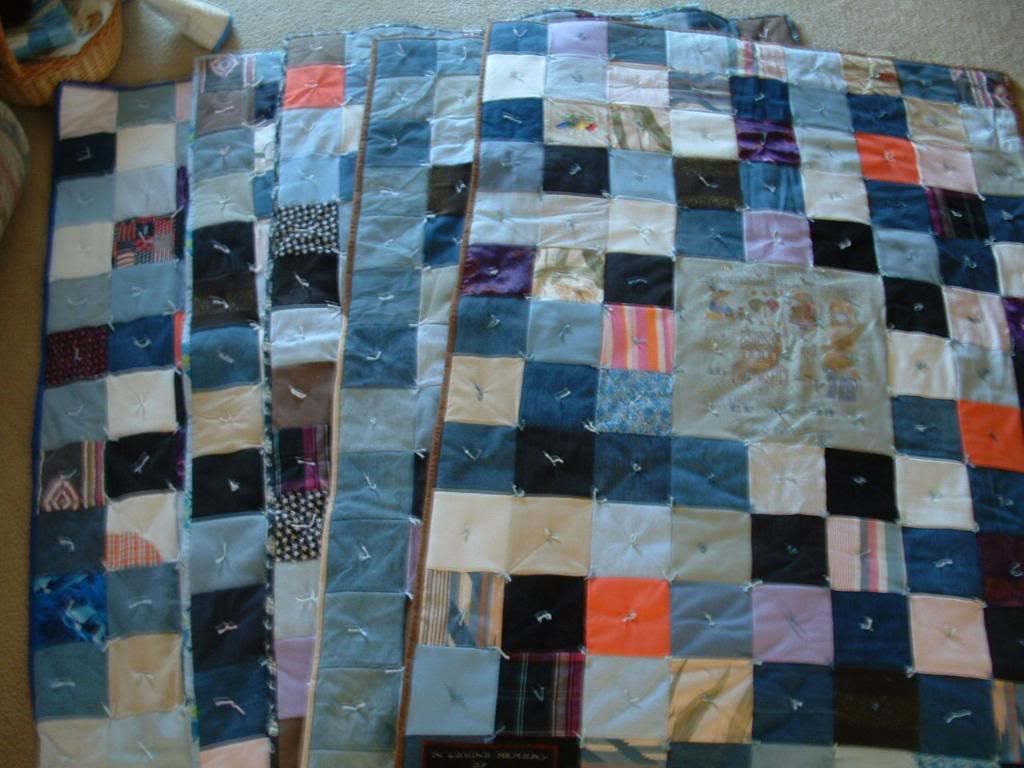 back: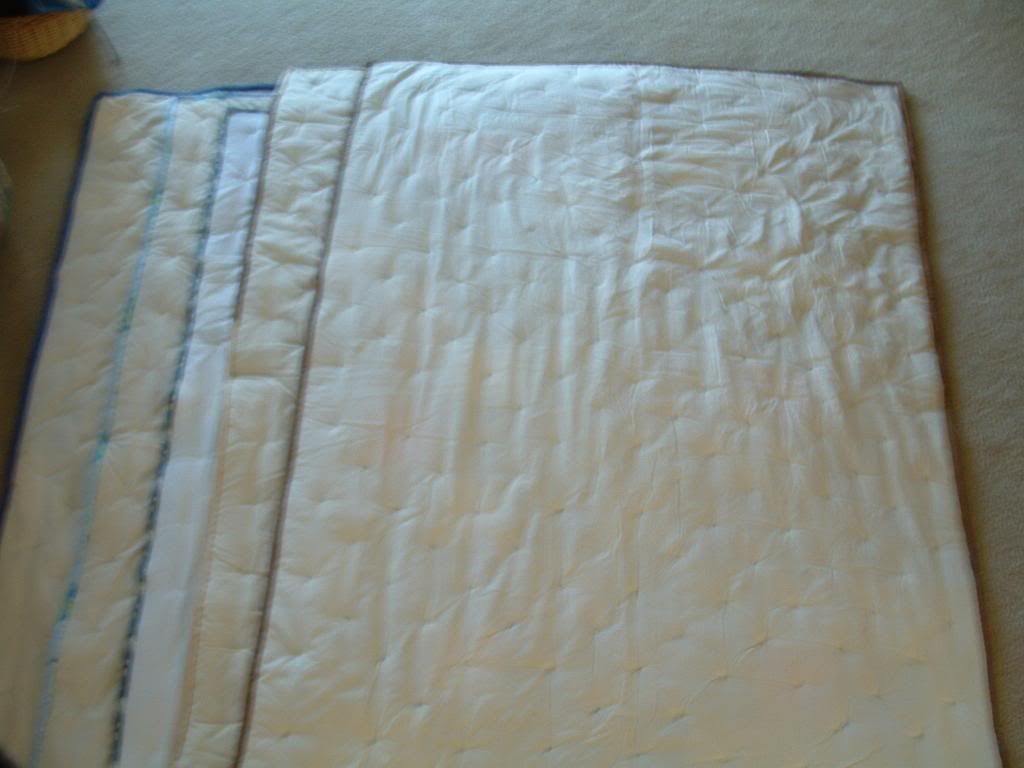 and the stack of them folded:
I'm not sure how we are going to wrap them, but I'll figure something out. I do need to wash them before we go, so I'm hoping we have a nice weekend where I can hang them outside.
Not sure what I'll be doing with all my free time, now! I've been working on them since the first of October and pretty much spent most of my time on them (when I'm not working, which is not much). Maybe I can get a purse done for me before Christmas. We'll see.
Thanks for visiting my blog!!!