The long weekend gave me lots of time to sew again, so after being bored on Saturday, I decided to finish the third Memory Quilt (which will be MQ from now on cuz I'm lazy).
I had enough materials to finish it, and decided to use white muslin for the back since the center piece was white. Sewing and tying the yarn really tore up my fingers, then sewing the back of the binding by had also was not easy on them, but it's done! I'm half-way there!!!!
Here is the picture of the front of MQ #3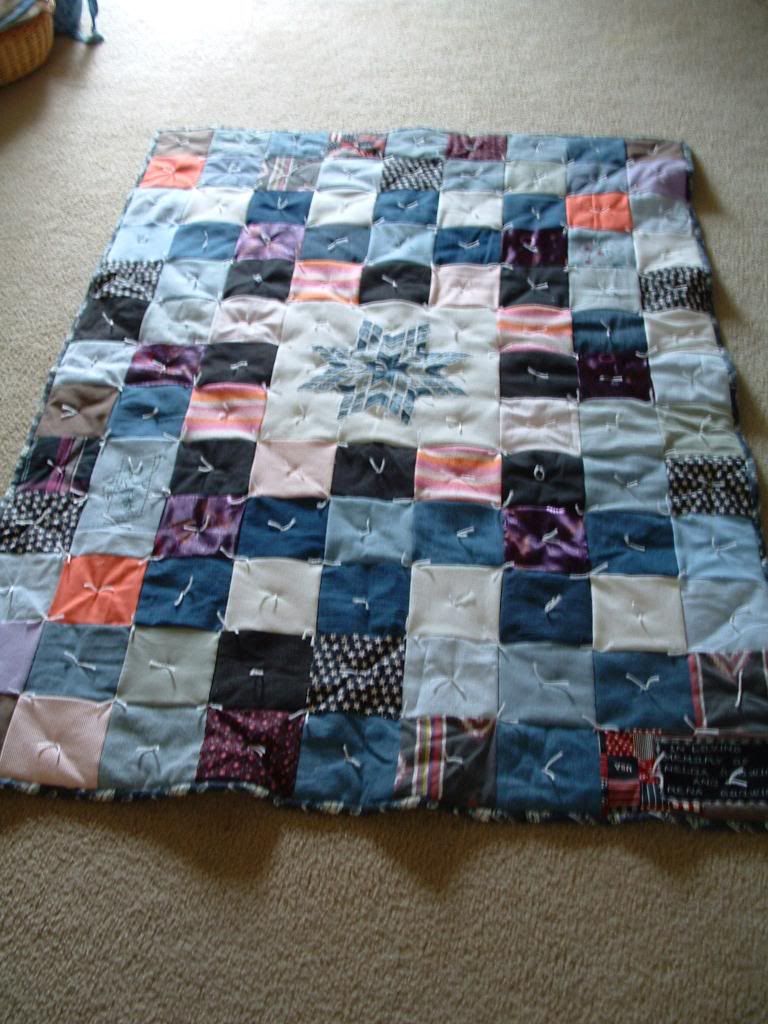 And the back of MQ #3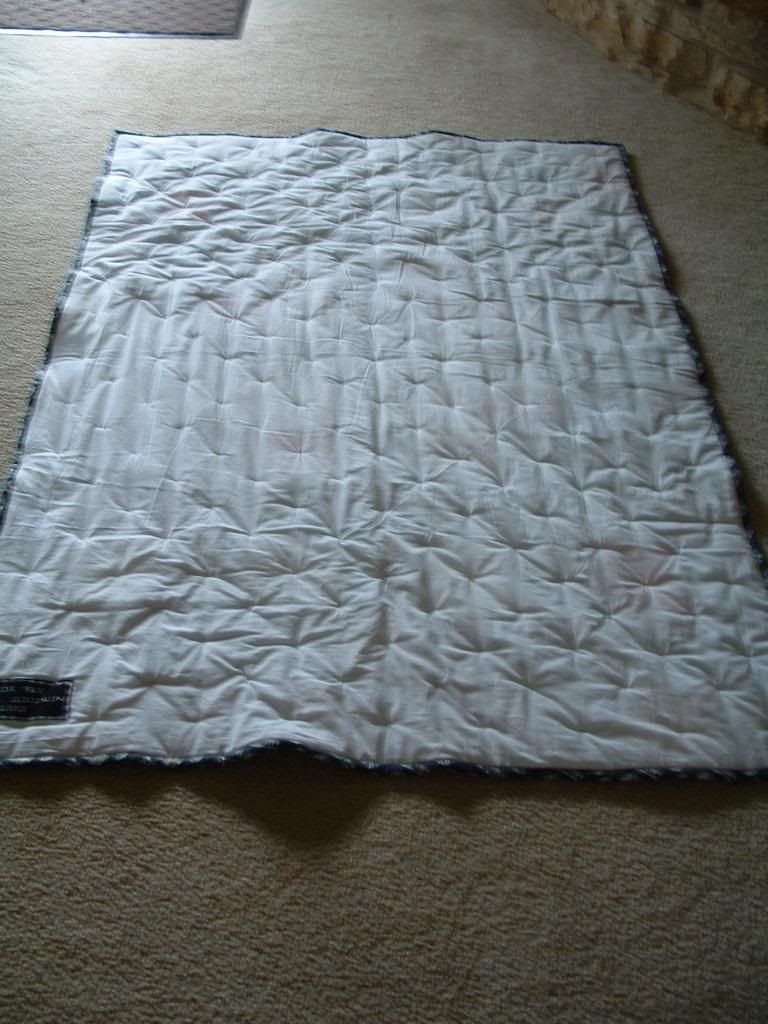 And the quilt with the guard dog LOL!!!!
Yesterday I started on MQ #4. This is the layout:
This is how I have to label each piece so I sew them in the correct order: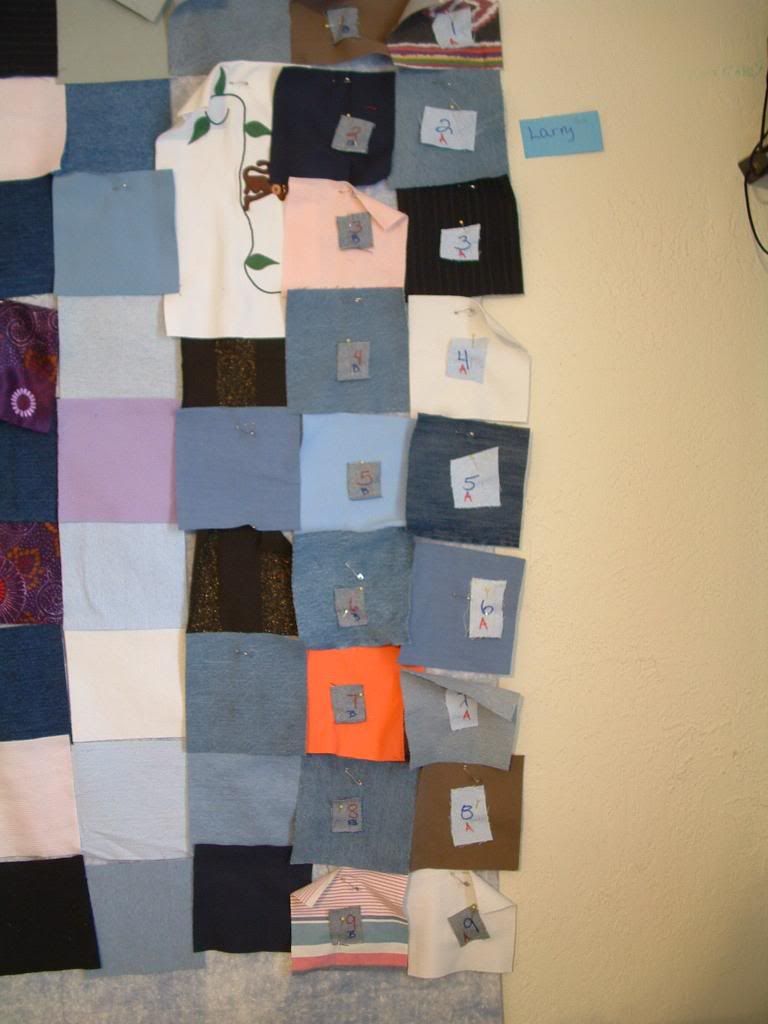 I am only scheduled to work 16 hours this week, which is bad but at least I'll be able to get more sewing done and possibly I'll get #4 and #5 done before Christmas. #6 will be for me and Todd, so that doesn't have to be done before Christmas.
Thanks for reading my blog!!!!! :D Have a wonderful week!