At our quilt class we worked on the main block. It's similar to the block we did before, but a little different. After ripping out a bunch of seams and working hard to get all the seams to match, my block was finally done! It turned out very pretty!!!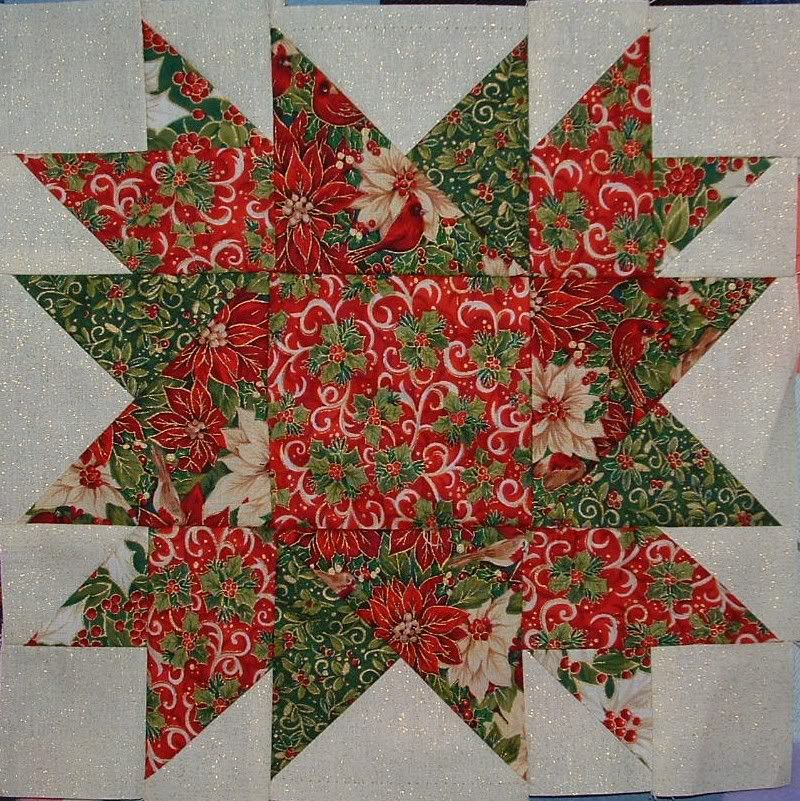 I'm anxious to get the rest of it done. We're meeting again in a couple weeks to go over the quilting, so I need to have it done by then. I think I'll work on it and get the piecing done before I finish the second memory quilt.
Keep checking back!!!