Since I started training for my new job on Thursday, I didn't do much sewing the last few days. I had already started on the second memory quilt and finished the top today. I had to cut more fabric - mostly denim. (If anyone close to me has jeans to get rid of, I'll be glad to take them off your hands instead of throwing them out.)
The middle of this is another one of Nel's sweatshirts. I don't know if she made it herself or not, but it's one she wore often.
At first I was going to make it smaller than the one I made for Larry. But this is how it was when I stopped: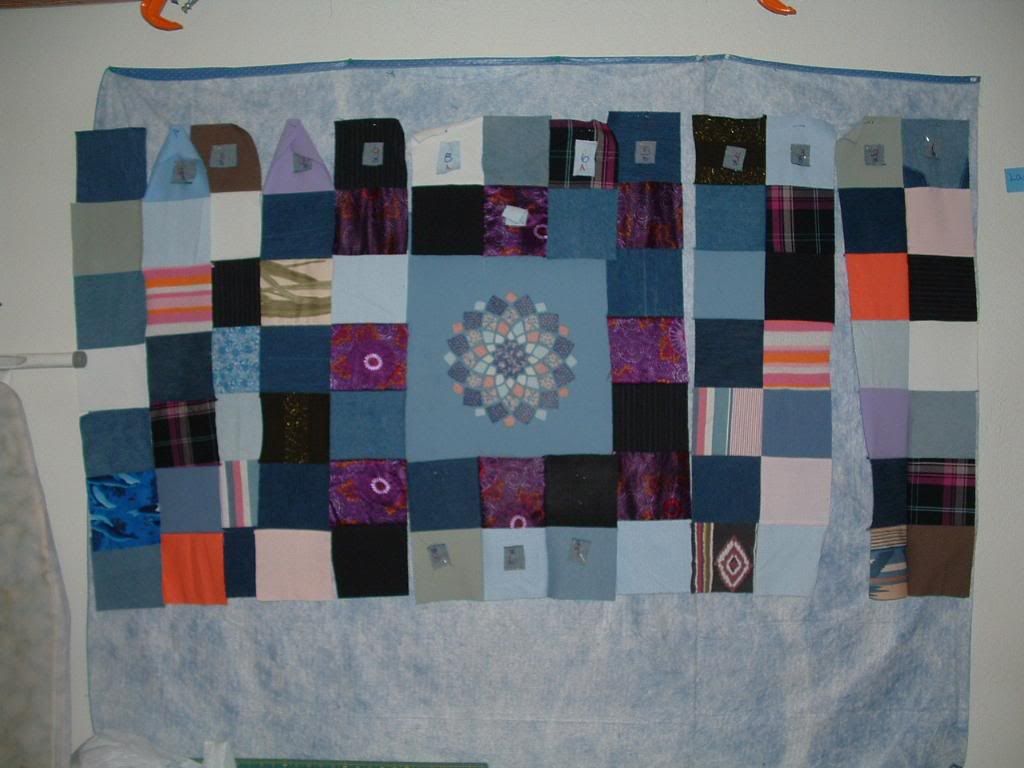 It was too long and thin, so I added another row of denim on each side. This is the finished top:
And I added the same label to this one - I have them all made, so all I have to do is iron them on and sew around the edges:
Tomorrow (Monday, Nov 16th) we have another quilt class at church. This time Jean picked a table runner and we were to pick out Christmas fabric. It took me a while yesterday, but I finally got all the fabric cut. This is most of it:
These are the fabrics I'm using:
The off-white will be the main background, the green will be the large inner border, the striped will be a thin border and binding, and the rest of the Christmas fabric will be the star. The pattern is called "Shooting Stars".
Here
is the blog of the designer and it shows a picture of a finished one.
I have more training all week for work, then we'll be on the telephone answering calls. I'm excited to get back to work!