It's the day after Thanksgiving, 2009 (Nov 27). Today my goals were 1) to finish the quilt top for the 3rd memory quilt and 2) complete the 2nd memory quilt. I started late morning, and it's now 8:40 pm and I have both of them DONE! YAY!!!!
First, here's the quilt top for memory quilt #3:
I started it earlier this week. They go pretty quickly now that I have all the fabric cut already. All I have to do is decide on a design and start sewing them together.
And here is the COMPLETED Memory Quilt #2:
(front)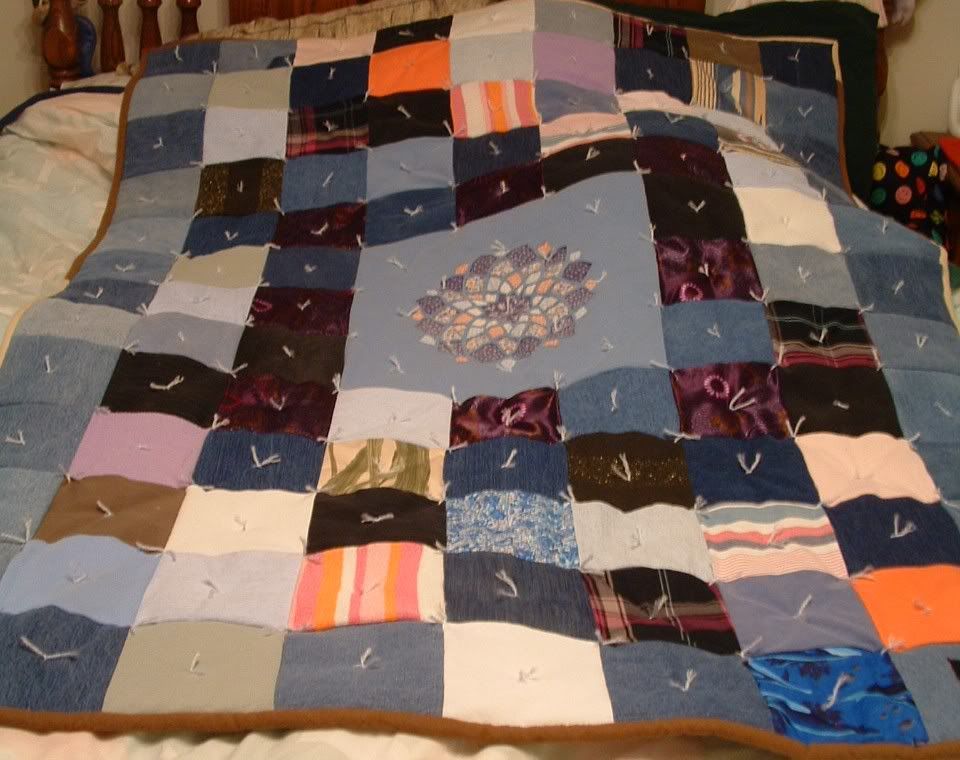 (back)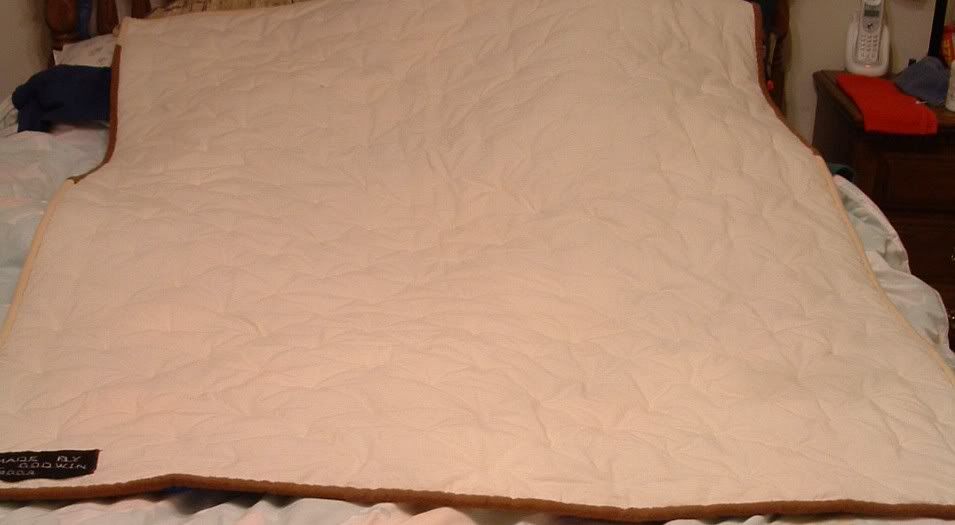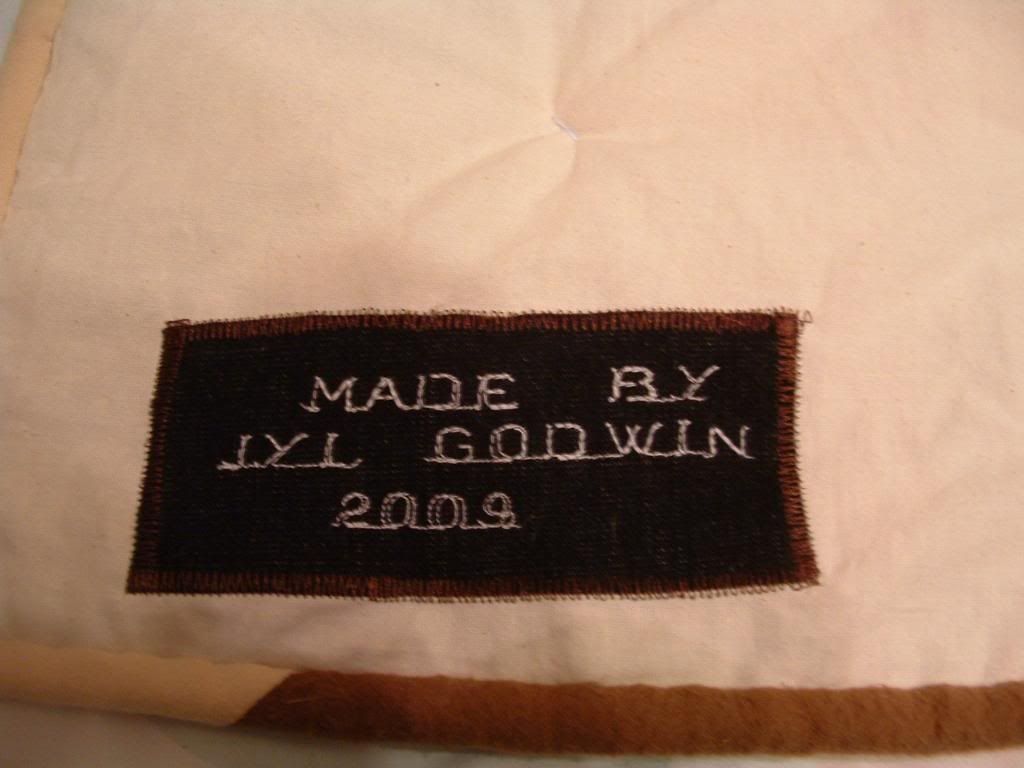 I also completed the Christmas Table Runner, but haven't taken a picture of it yet.
I'd love to hear comments!!!!!
Hope everyone had a great Thanksgiving!