I finished my FIL's memory quilt today. Yesterday I made the sandwich and tied it, so today all I had to do was put the binding on it. I also made a label for it.
I didn't hang it up on the wall, but here's pictures of it:
Front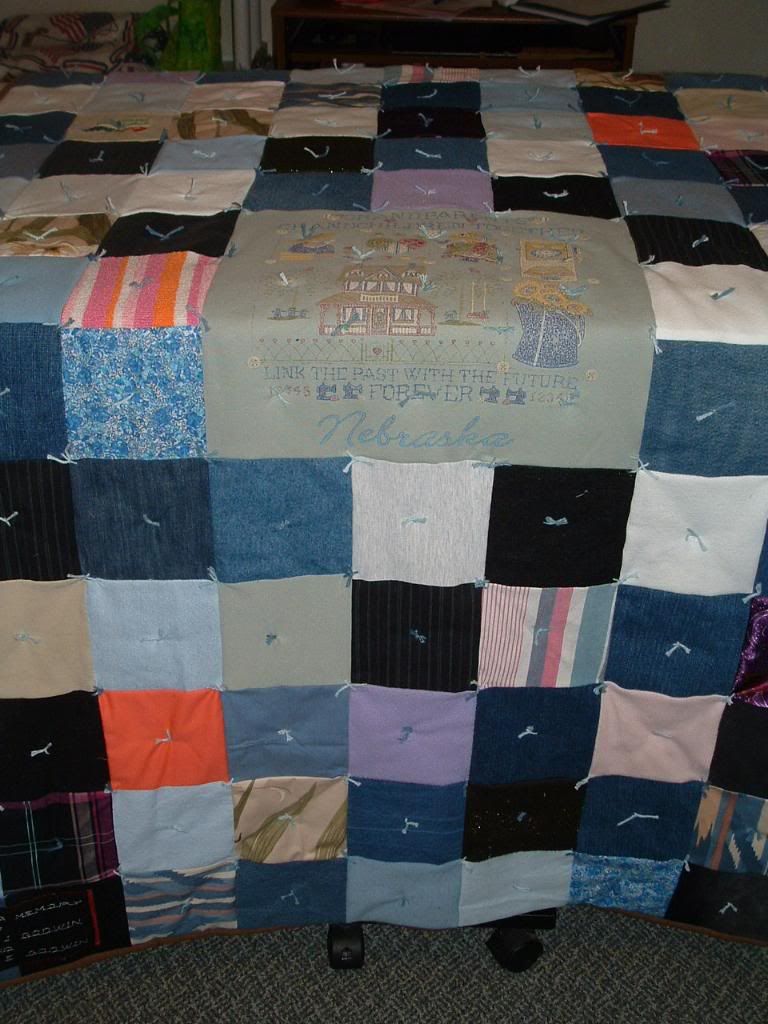 Back (Muslin)
And the label I made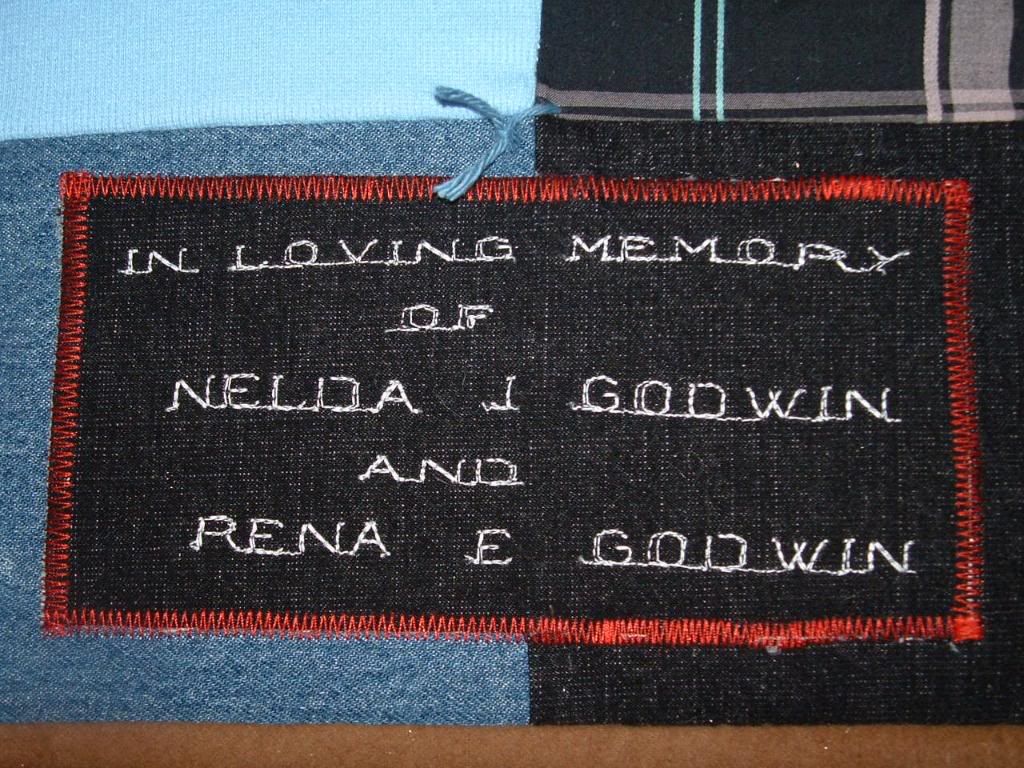 I sat down later this afternoon and made the labels for the rest of the quilts, so those are done. I need to iron the interfacing on the back so the stitches don't come out.