I worked on it this weekend, and finally finished it today. It takes a while to sew the binding on it because the back side is done by hand.
Here it is laying on our bed: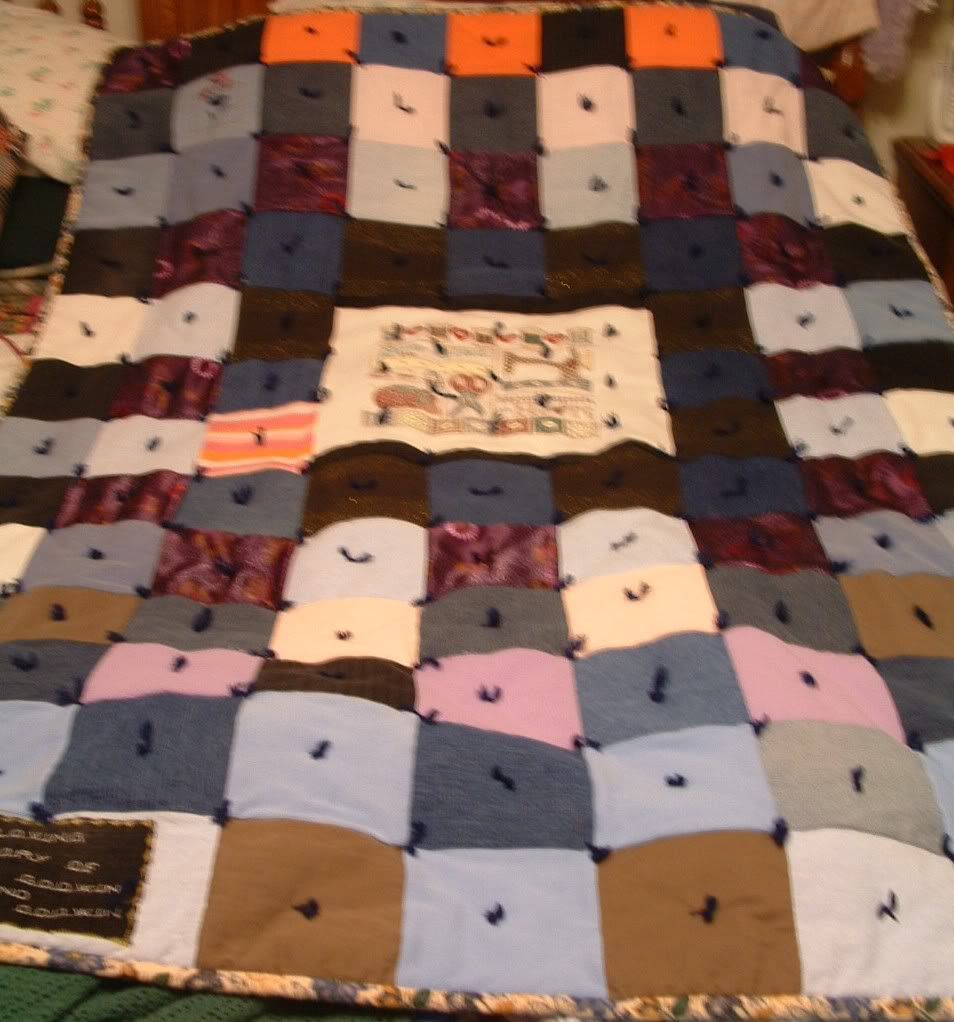 This is the middle of the quilt - one of my MIL's favorite sweatshirts. I saved this one for us since I sew a lot.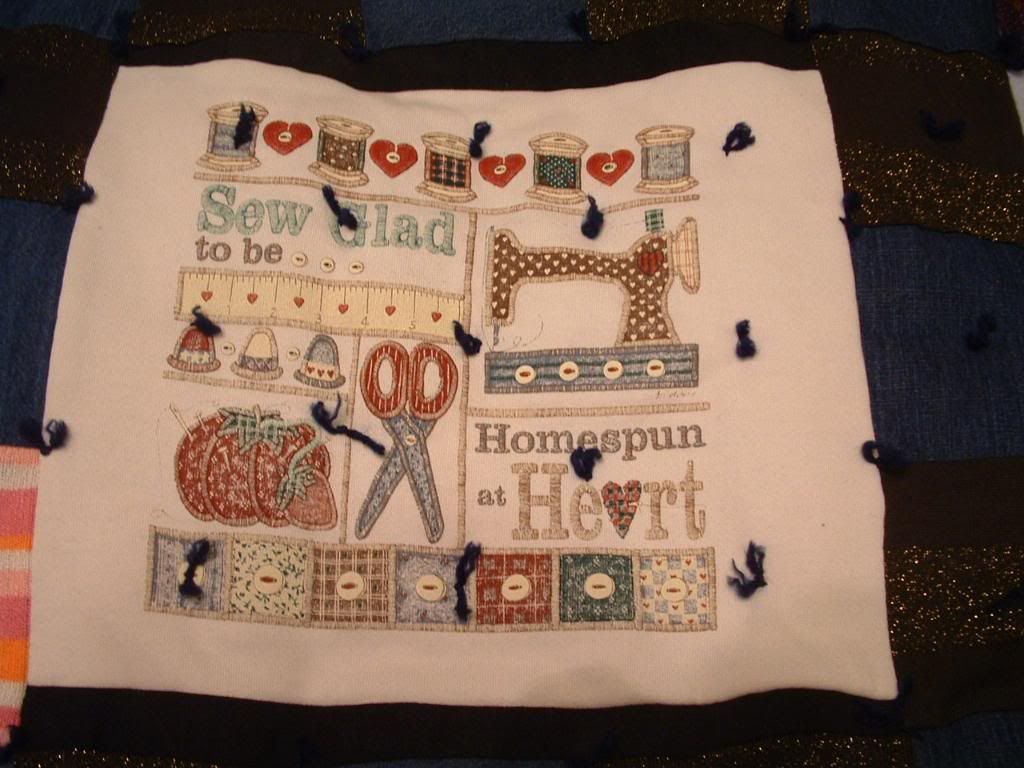 And the back: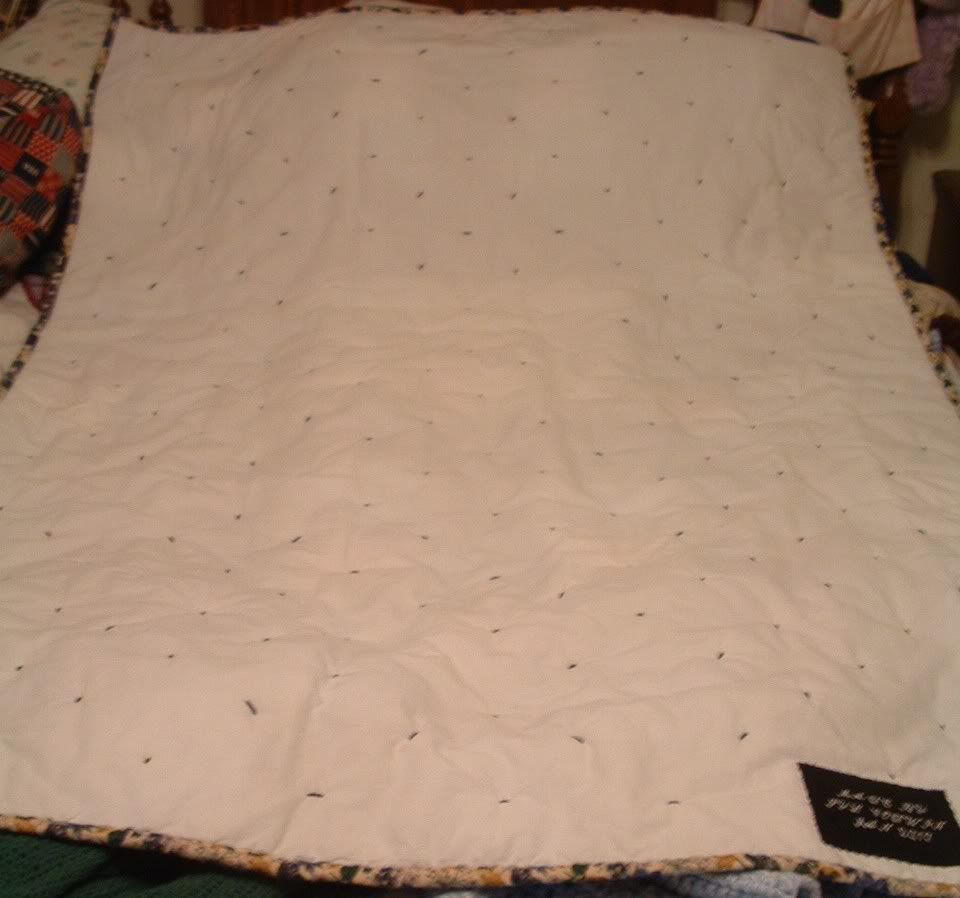 The white muslin I used was actually my MIL's. It was some of the fabric that we brought home at Christmas when my FIL let my SIL and I clear out most of MIL's sewing supply. The binding I used on our quilt is also some flannel that was hers.
Here is the label on the front:
And the label on the back: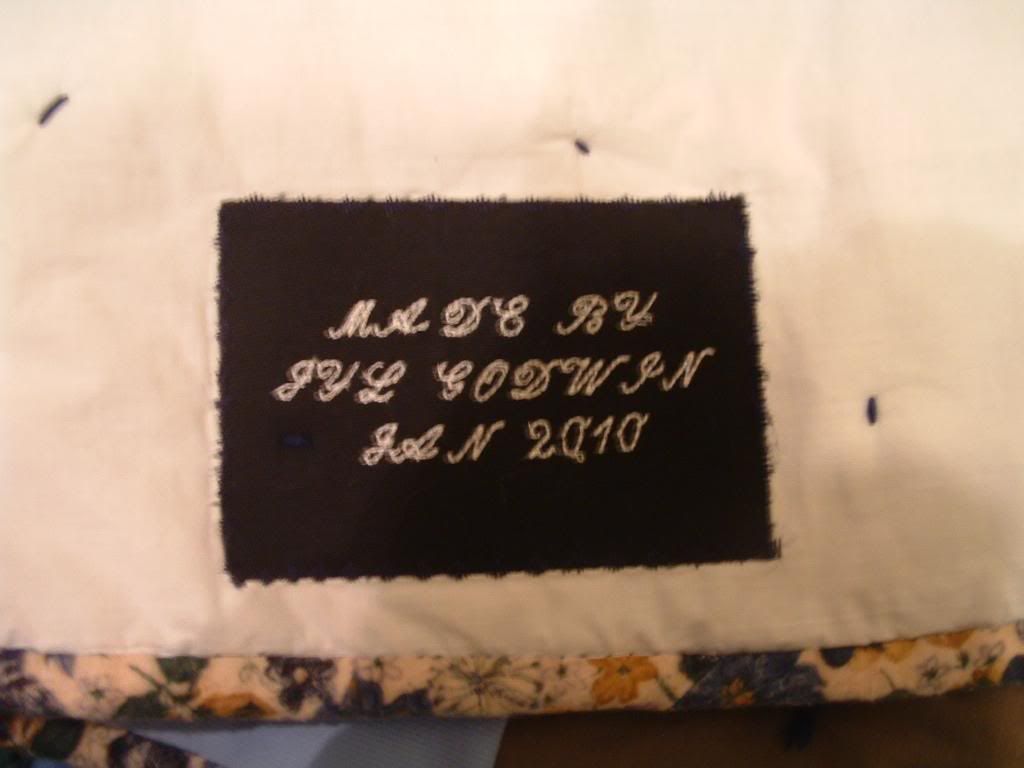 I also brought home MIL's Bernina sewing machine, so I used that machine to make the label for the back.
Todd doesn't want to use it very much, which is odd because he told me we need to use the quilts we have that our mothers made. He says they are made to be used, so we'll use them. So tonight when he said he didn't want to use our Memory Quilt much I asked why - he said because it has more "sentimental" value (since it's made out of his mom and grandmothers clothes).
Overall I'm very happy with how it came out and extremely happy it's done! I actually crossed something off my list of Unfinished Projects!!!! :D
Thanks for visiting my blog - I'd love to hear your comments!
Jyl