Since we brought home a round table from Todd's grandma's house, I didn't have any tablecloths that fit well. We brought a couple home with the table, but they are small. So last weekend I decided I wanted to make a quilted round tablecloth. I searched online and found
this.
What made me think I could do it, I'm not sure. The video just made it seem so easy, but later when I really sat down to look at the finished product, I started second-guessing my abilities (lol). All the corners and everything started to scare me. But I went to JoAnn's on Sunday. It's so hard to pick out the fabrics! I was worried about one of the reds. Anyway, I started working on it. I took it to work on Monday and pinned the pieces together, and that worked really well. (I have a hard time taking the time to pin things when I'm sitting in front of the sewing machine,) I had to make the boarders pretty large because the table top is 48 inches across, but I'm pretty pleased with how it came out.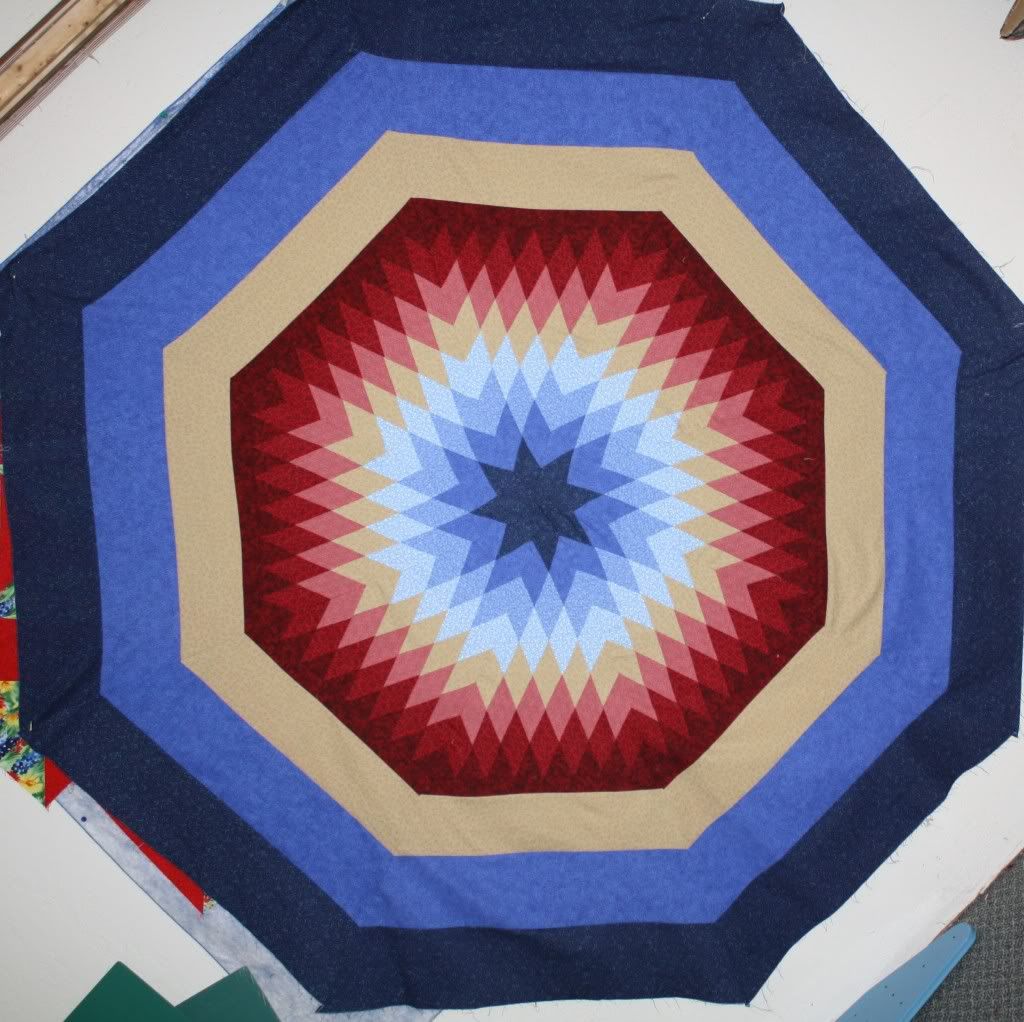 This is just the top, I need to make the sandwich, then I'm going to quilt it with transparent thread. I'm hoping the quilting will smooth things out.
I'll post pictures when it's done.