It's supposed to get cold here this week, so I decided I needed a scarf (or two or three, lol). And cold here is in the 30's and 40's during the day, yes, we're wimps.
And just really quickly, here are a couple (bad) pictures of the prayer shawl that I made - it's really warm and sometimes I use it as a lap afghan while watching TV.
I also made a scarf to match it - this was made with size 15 circular needles, Lion Brand Homespun yarn, the color is Barley.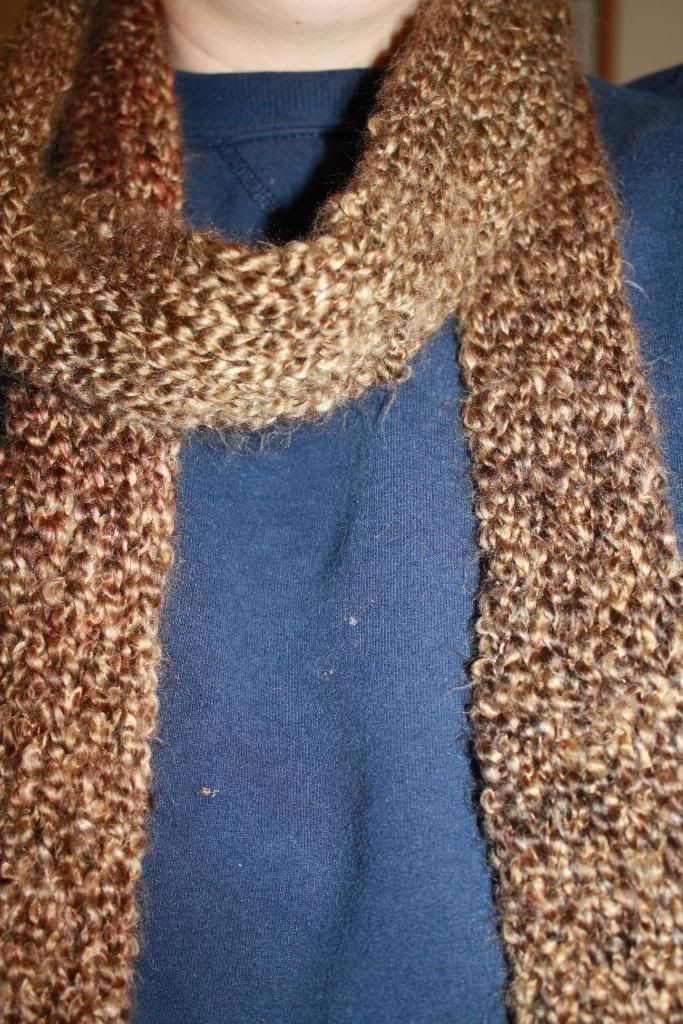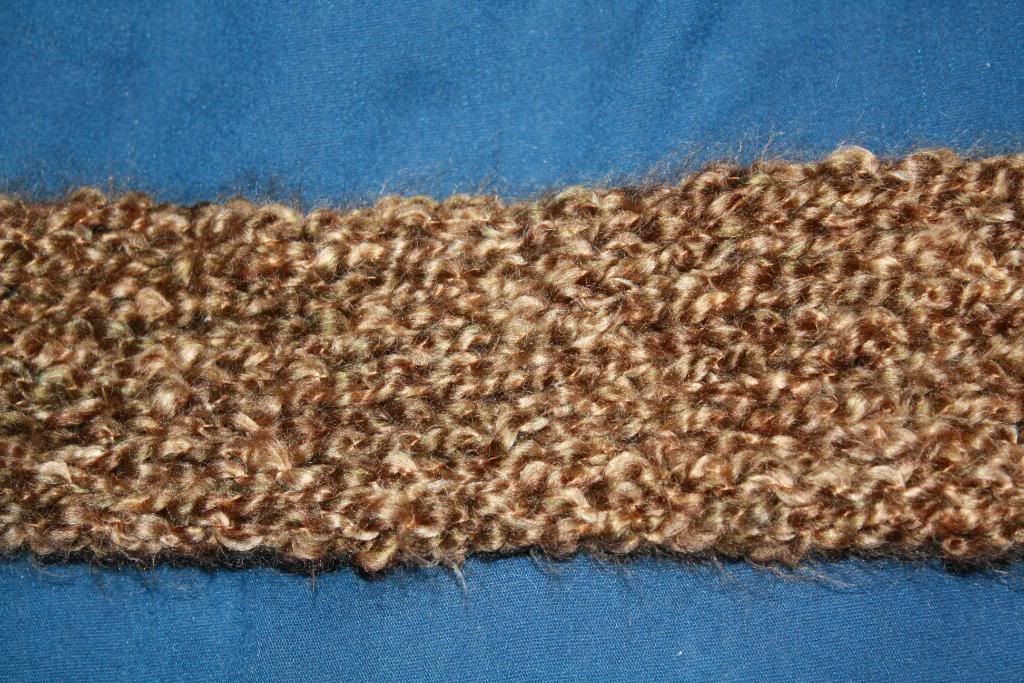 I also made a cowl out of the Lion Brand Homespun yarn, but this color is Heppelwhite; also with the size 15 circular needles.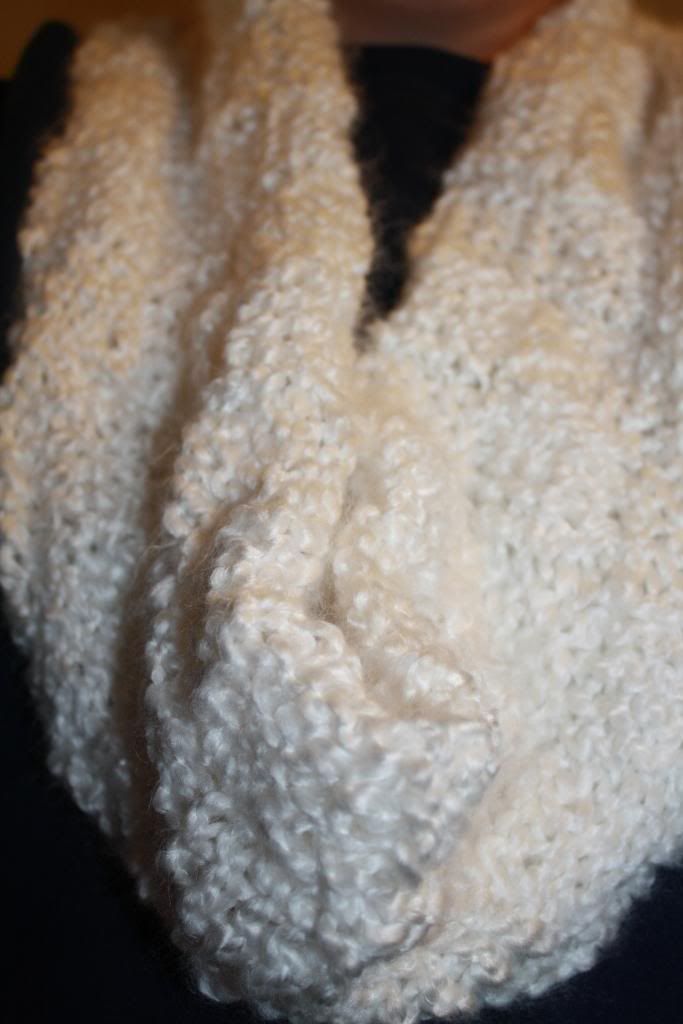 I can double it to make a neck warmer!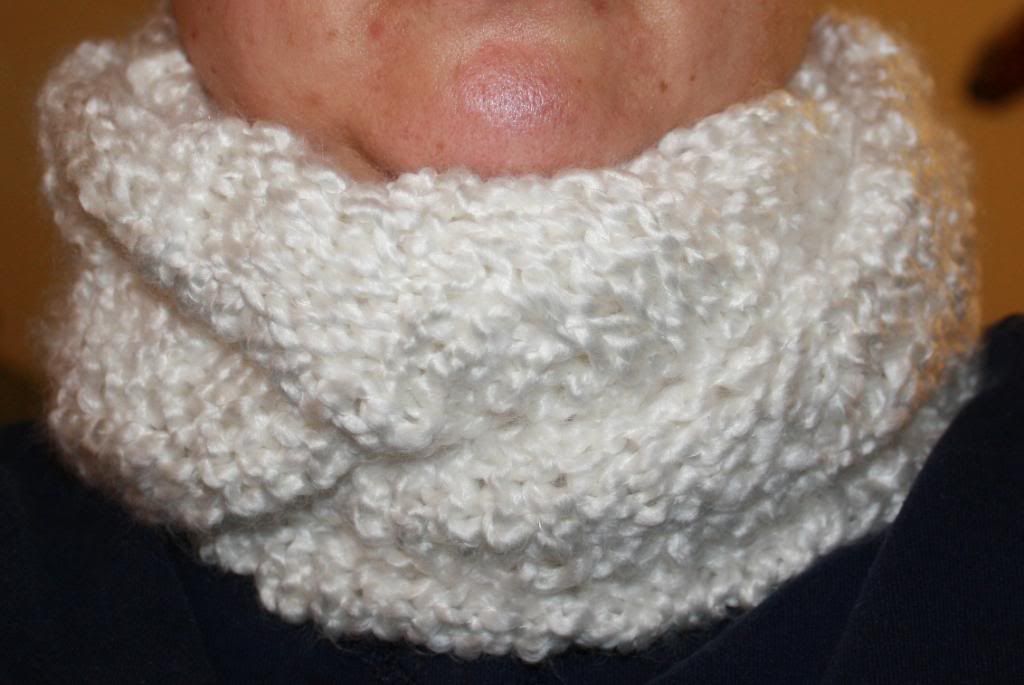 The next scarf I made is the "Basketweave" pattern, size 15 needles (circular but could have used straight), the yarn is Bernat Satin Sport, Taupe.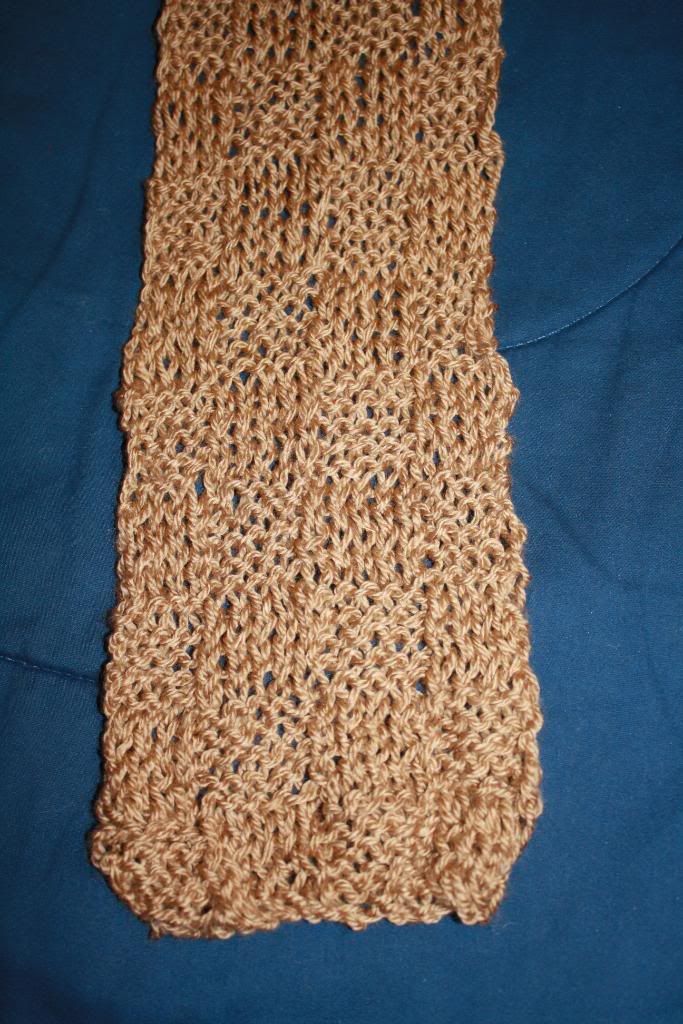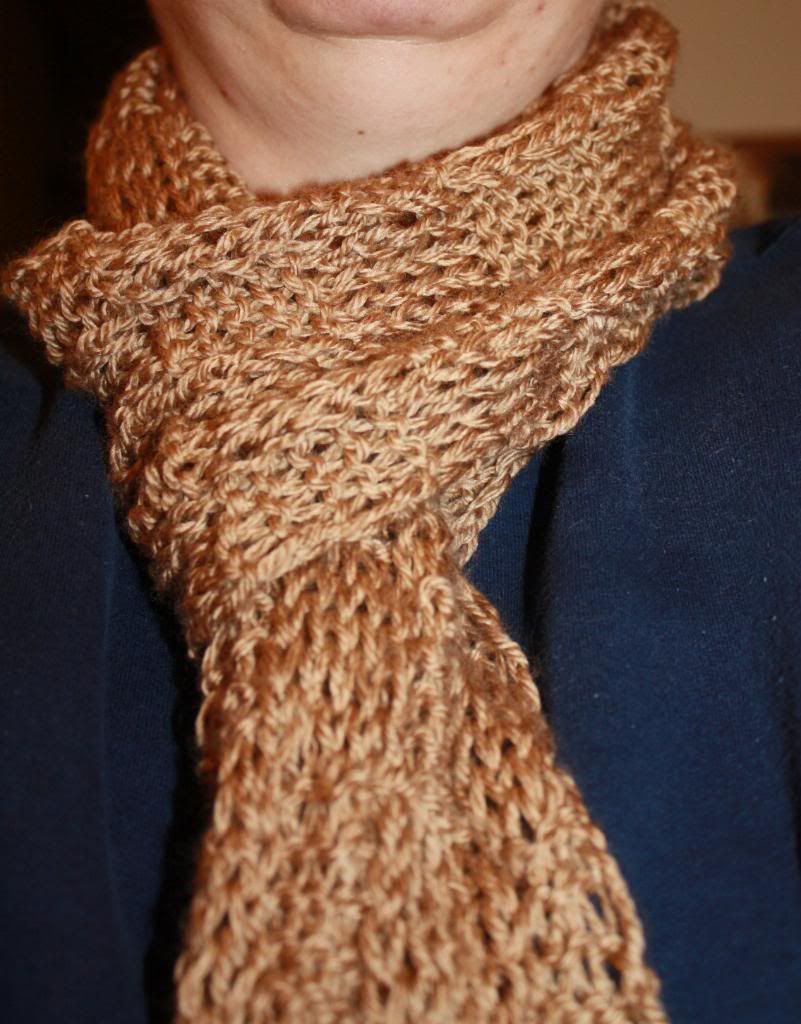 It's amazing how warm it makes my neck even though there's no bulk to the scarf.
I also made an ear warmer out of the same yarn, but used a size 6 circular needle but didn't get a picture of it.
I decided I wanted to learn how to knit cables and found
this on craftster.
I started the scarf a few times, but wasn't too happy with it so kept trying different yarn and needles sizes. Then yesterday morning I decided to knit a thin scarf with just the cables. For this I used the size 15 needles and Lion Brand SUPER BULKY yarn, color #300.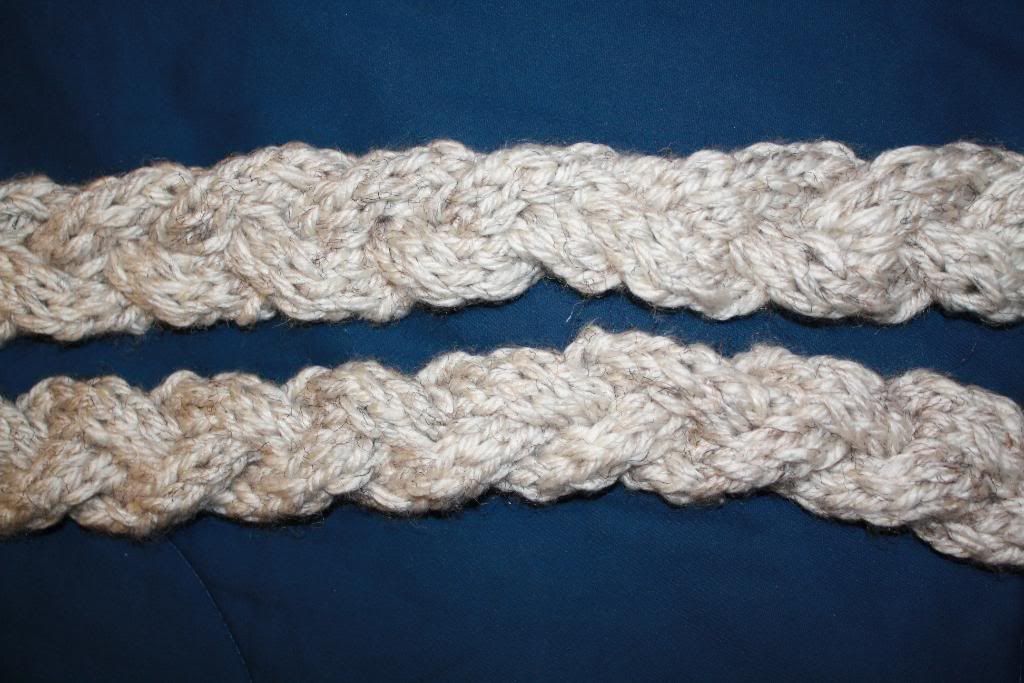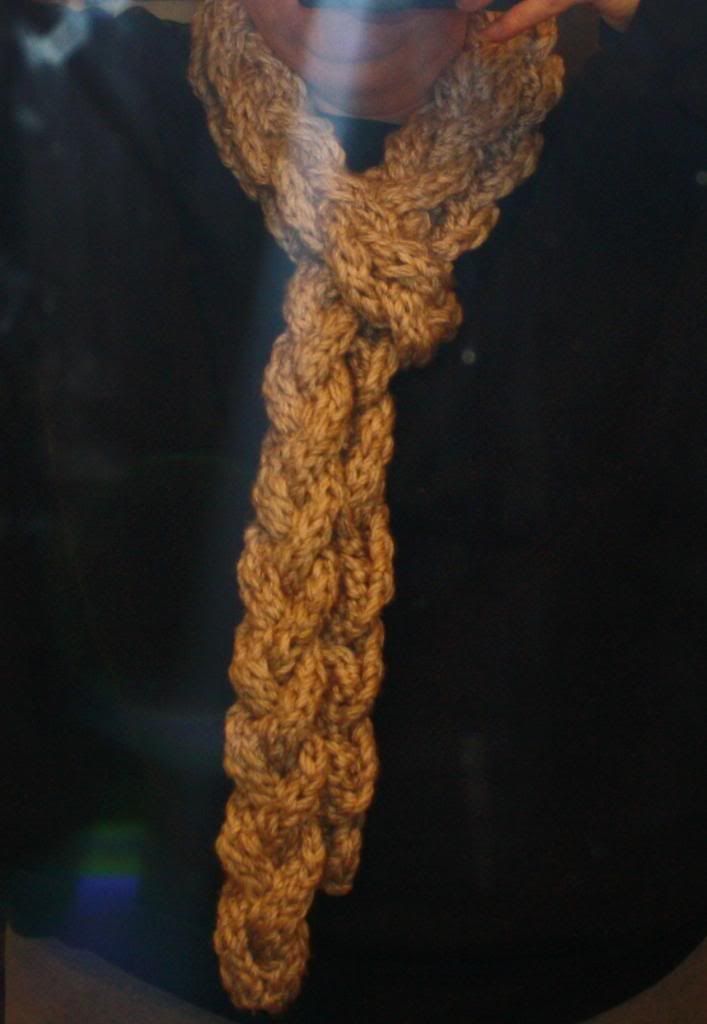 For my next project, I'm thinking of trying mittens, but we'll have to see. At the moment I can't locate my convertable gloves that match my poncho, so I'll need to find something before the cold weather gets here tomorrow.
Thanks again for visiting my blog!!!!!!