Todd and I were at JoAnn's Fabrics and Craft store yesterday (passing time until the liquor store opened, lol) and I was looking for something to carry my knitting (and crochet) projects in. I found a couple things that looked like they would work, but the prices seemed a little high to me. After we got home, I decided to just make one (surprise!). As usual, I didn't have a pattern to work from, just an idea in my head. I found some fabric that I thought would work and picked another for the interior. (I always like using light fabrics on the inside of my bags because it's easier to find things.) I got most of the bag completed yesterday before we left to celebrate the new year with another couple and their kids and dogs. ;-)
I sat down and it took about 30 minutes to finish it this morning. I made it similar to the "Jordy" bags I read about on Craftster.org. I decided to add a zipper to the top because I wanted the bag to be mostly closed, and also added a pocket on one side. Good thing I didn't completely close the top, because if I ever want to carry my straight knitting needles, they will have to stick out the top. The projects I'm working on now are made with the circle knitting needles, so they fit inside.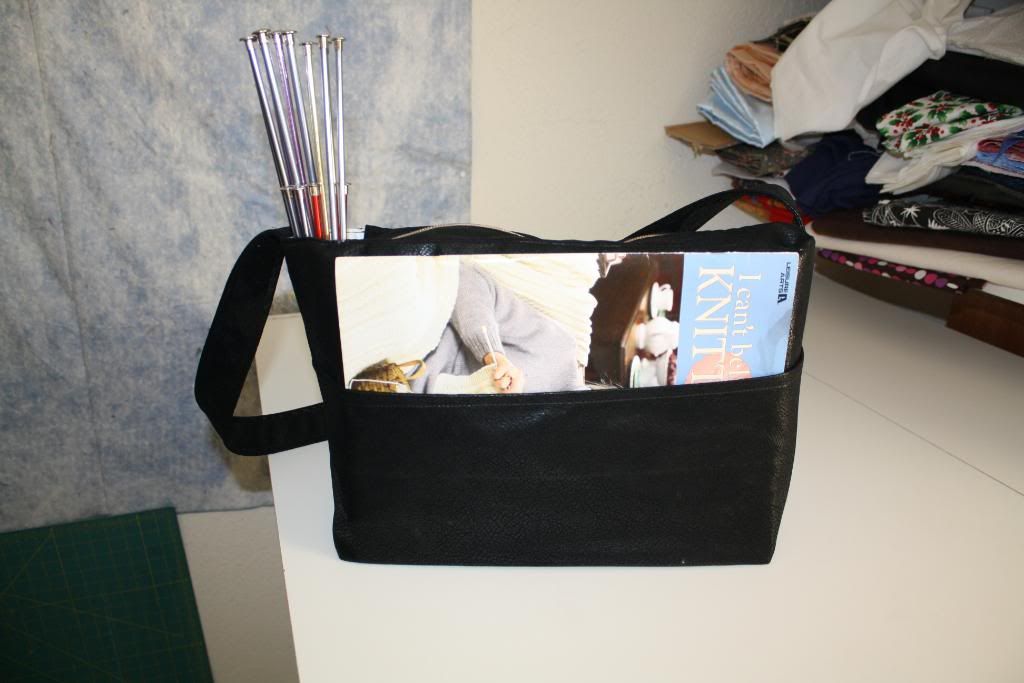 I had to use a zipper I already had, so it doesn't match, but it's not too bad.
Of course I had to have pockets on the inside. One side I made taller and not wide to hold the circular needles and crochet needles. I actually could have made this side shorter.
(Bad picture, sorry) This side has shorter pockets and I made them much wider to hold other tools.
Inside view of the pockets.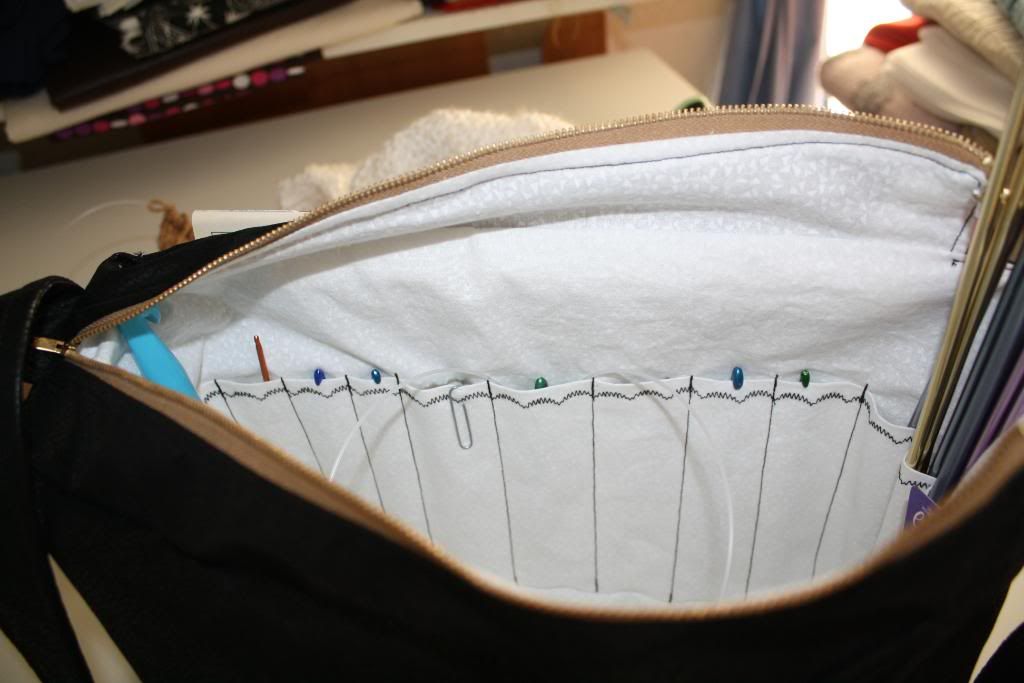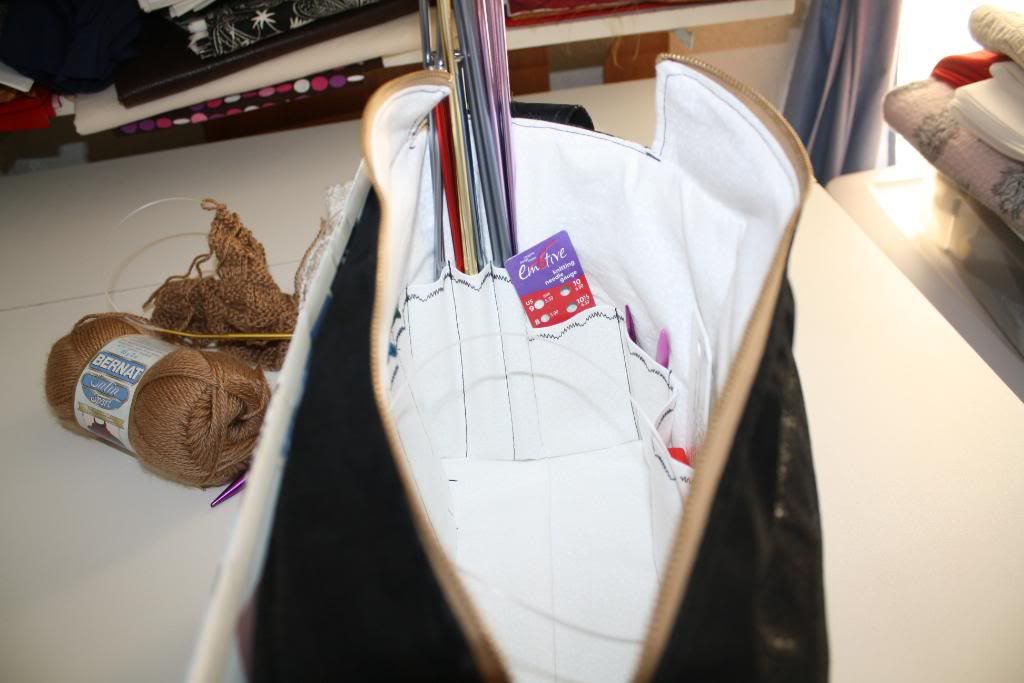 I made this a long time ago to hold my straight needles and a few tools.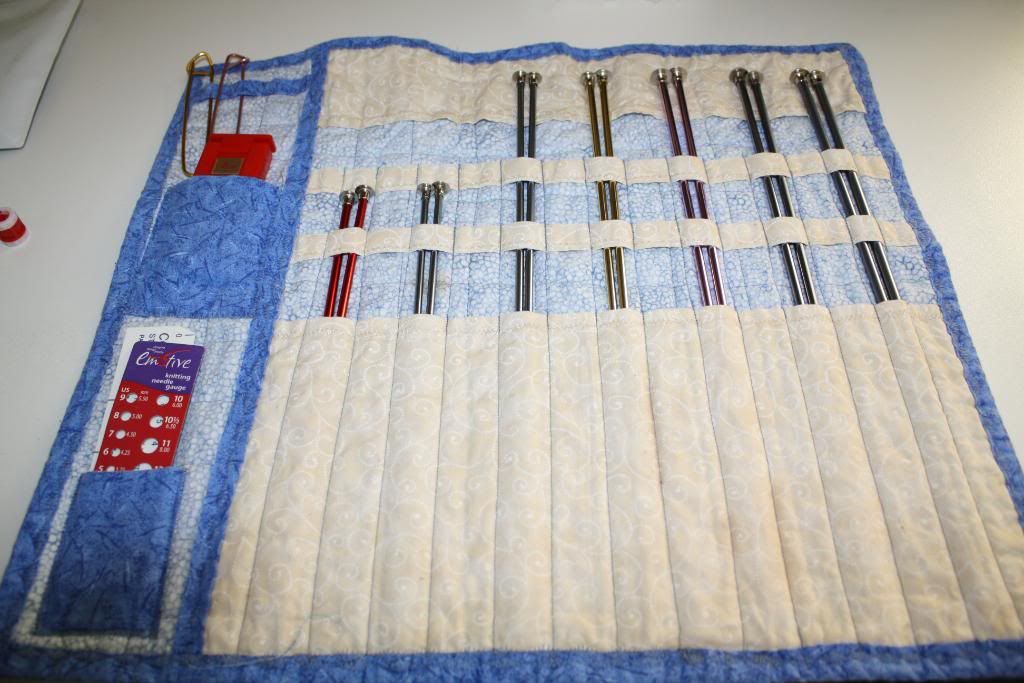 the back - not sure how they were stained. I've tried washing it and it doesn't come out.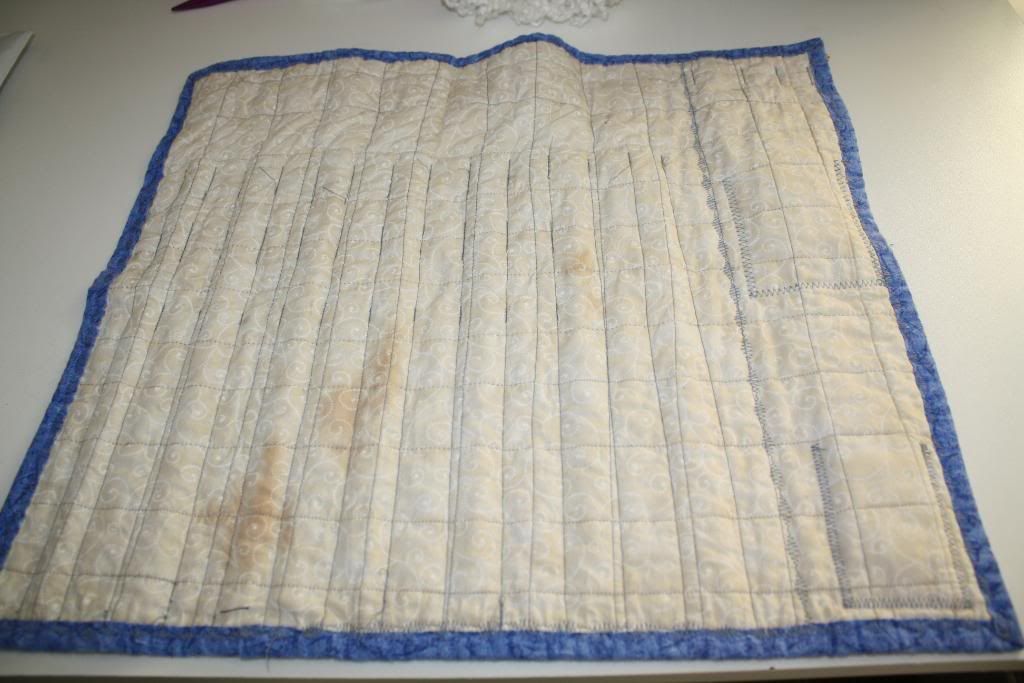 And this is what I keep my crochet needles in. Also made a long time ago. It comes in really handy!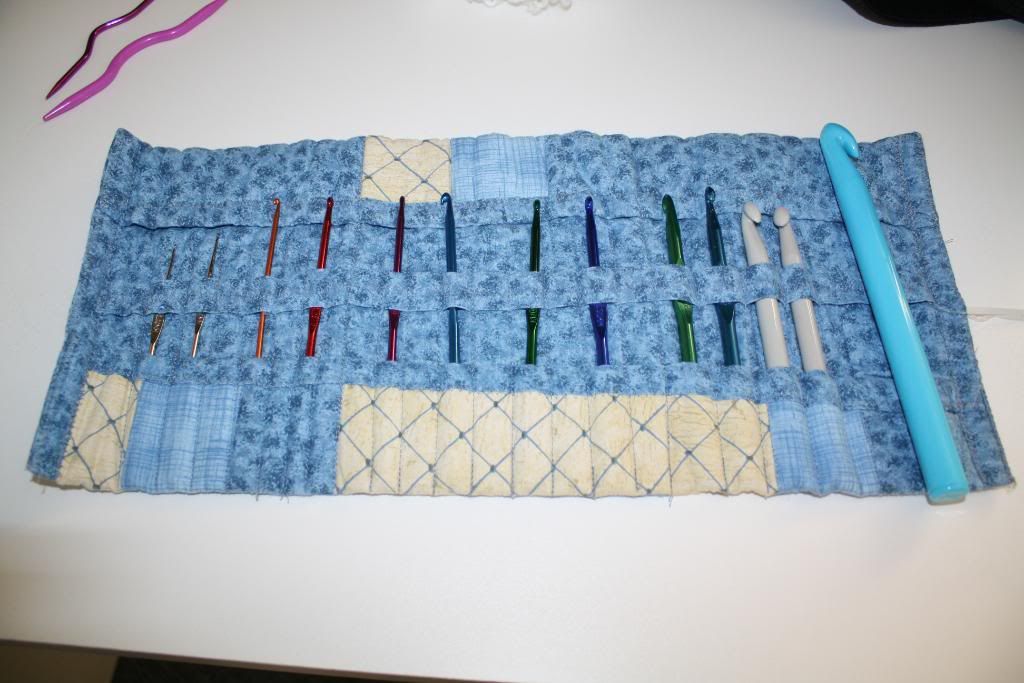 the back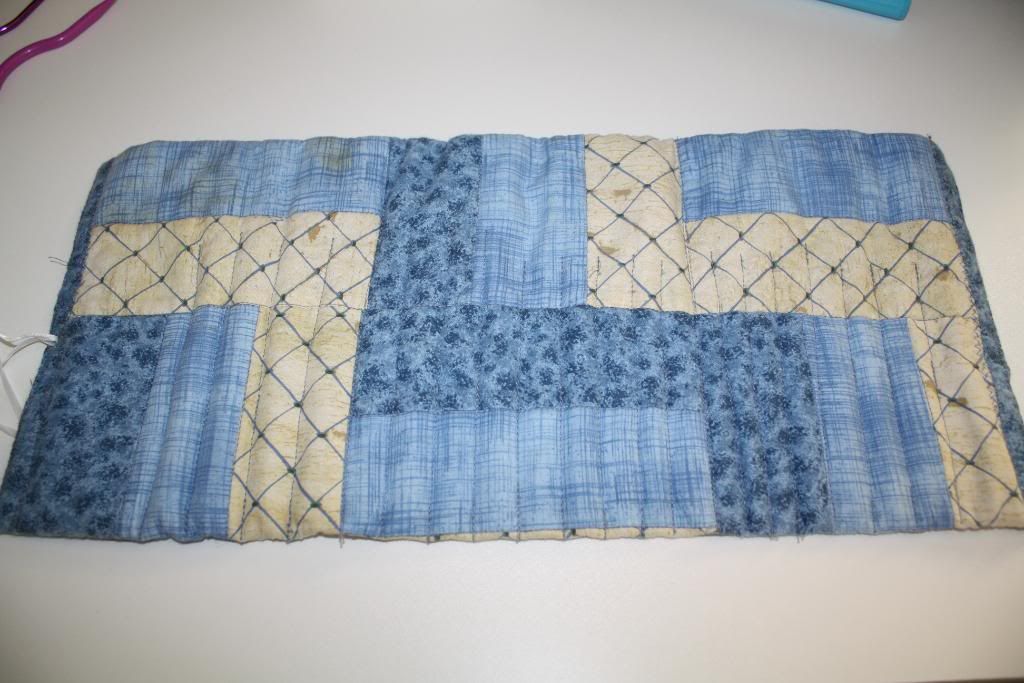 Rolled up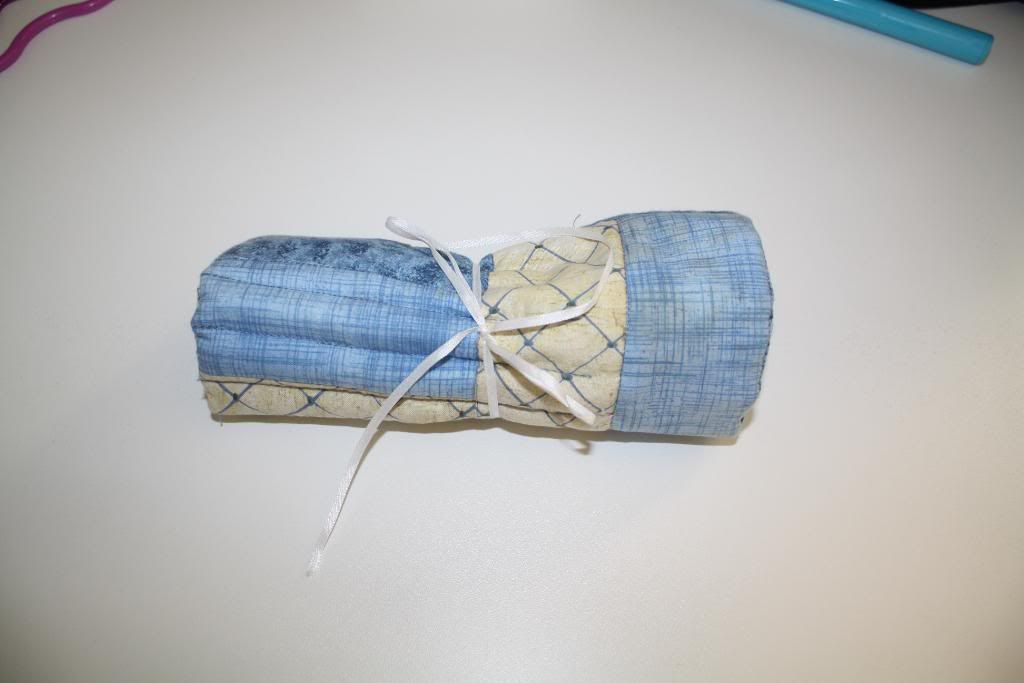 Anyway, I'll use the new bag to take my projects with me to work. It's really slow and that's where I do most of my knitting. I had made a few other bags just really quick, but they weren't interfaced or anything. They worked, but this will be much better.
Comments are appreciated!!!! HAPPY NEW YEAR!!!!