for me to make something to put on the handles of our new refrigerator. I like to cook and bake A LOT, and get my hands really messy. Thus, the handles of the fridge get dirty and they are kinda hard to clean. So I decided to make some covers for them! I used velcro so I can change them out when one set gets dirty and I need to wash them.
I even had food-themed fabric for one set!!! It was out of the stash of fabric that was Todd's mom's.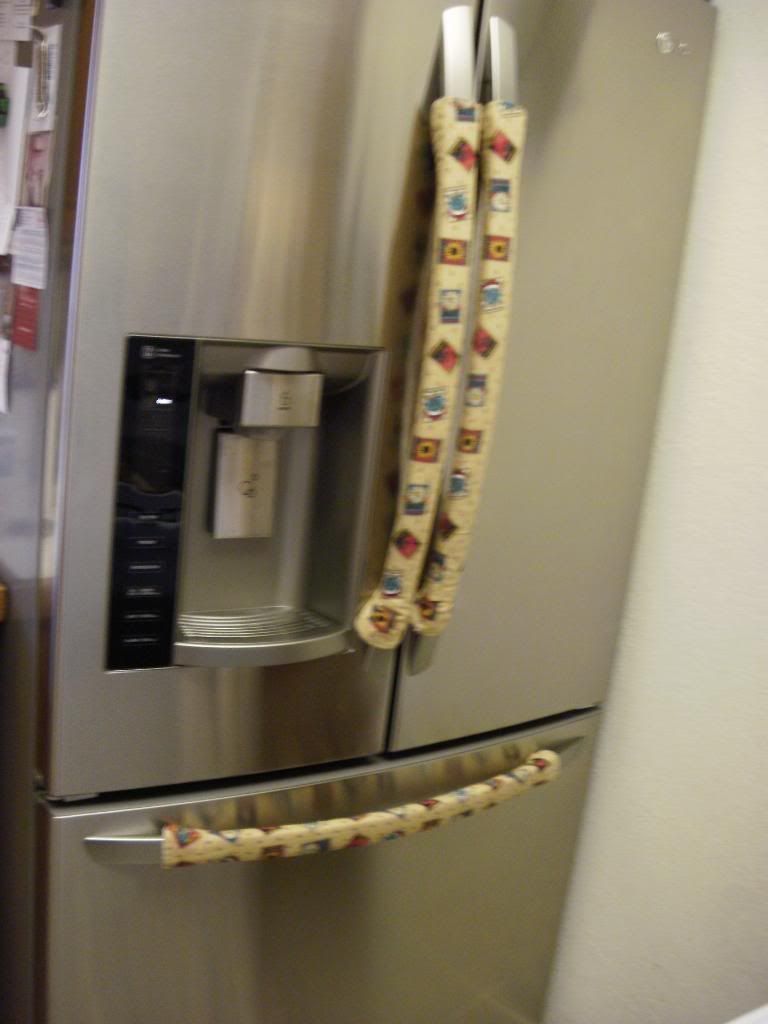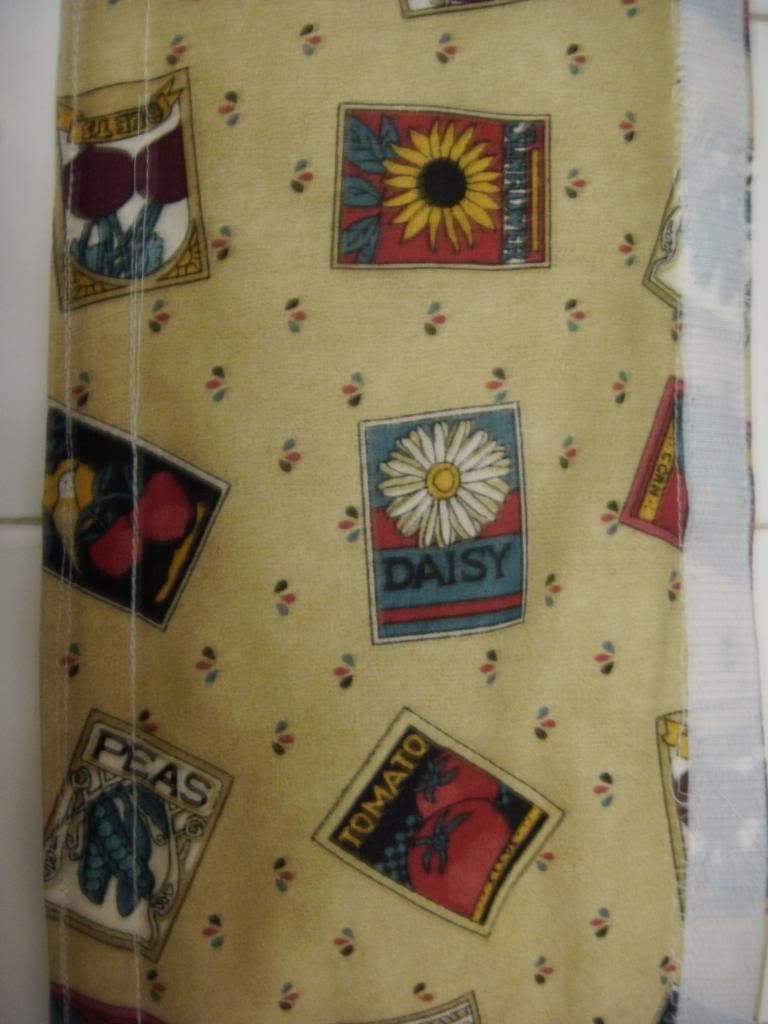 And the other set - not quite as long, but still works great!