And I used Alyssa for a model.
First I made the fingerless gloves. The pattern was on some yarn I bought. They had cables on them and I thought they were pretty. Then I decided to make a scarf to match, also cables. The patter for that I found
here.
I have a few other scarves I've made out of that pattern and it's pretty easy. The beret pattern I also found online. The first time I made the beret it turned out ok, but I wasn't very happy with it, so ripped it out. Then I decided to combine the beret pattern with the scarf pattern. It took me a while to figure it out, but I think it turned out pretty well. The beret is kind of small, though. I think it looks pretty good on Alyssa!!!
The whole set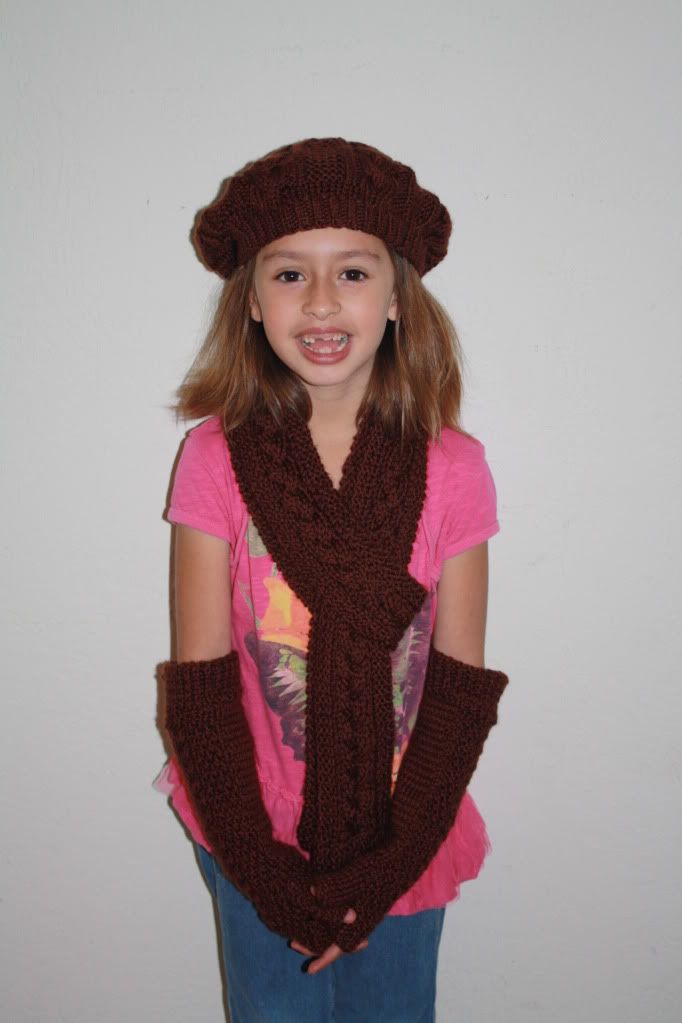 Better picture of the scarf and fingerless gloves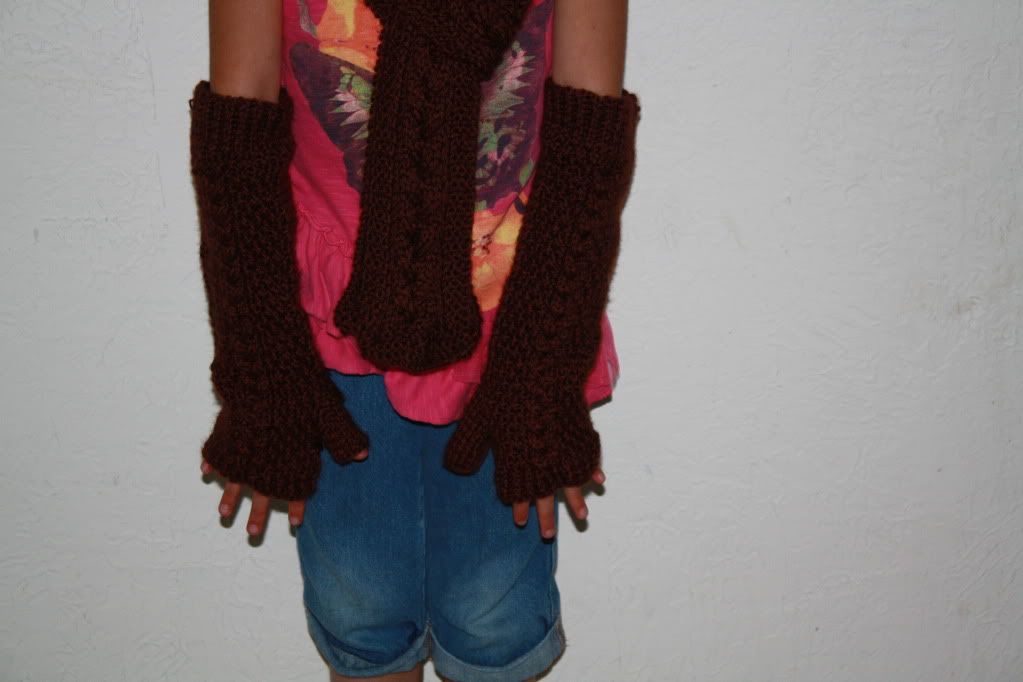 and a couple pictures of the beret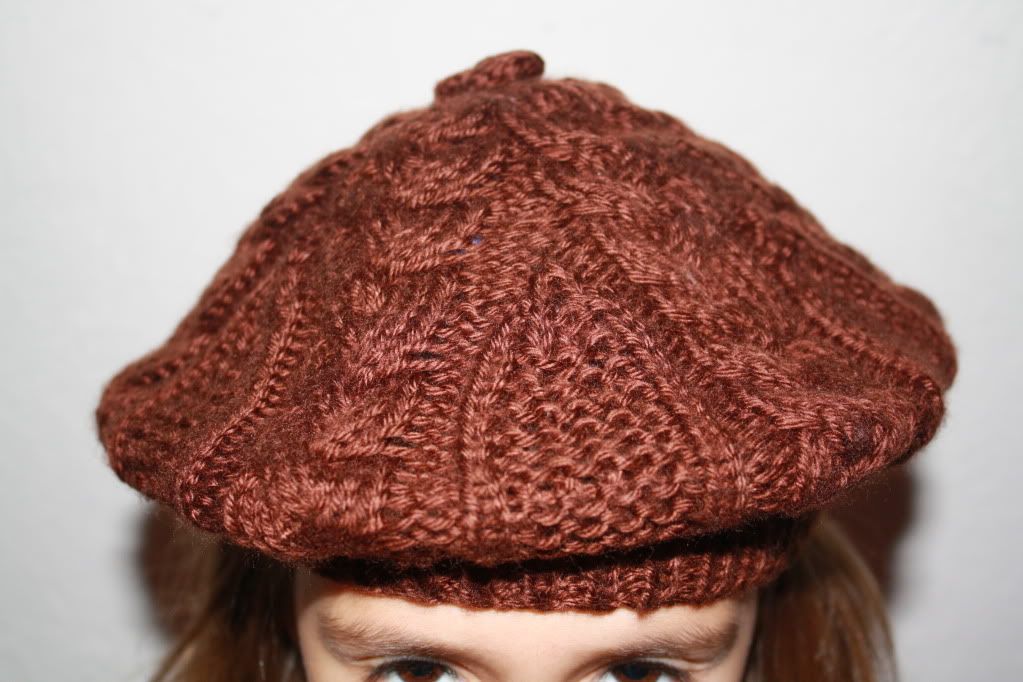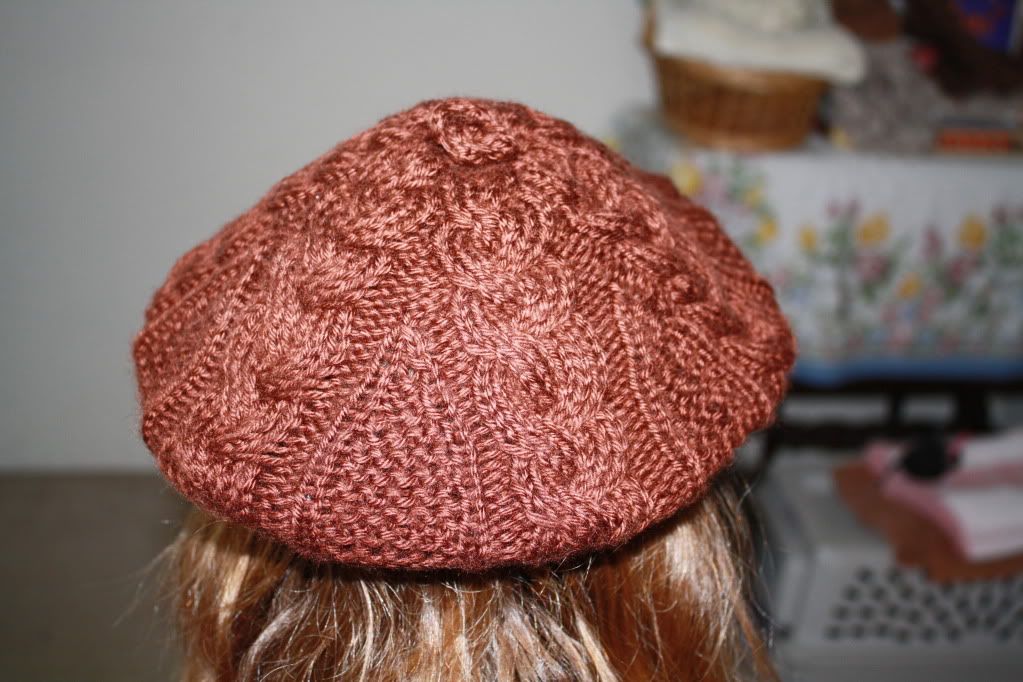 I finished one more sock this morning. I'm taking a couple knitting projects on our trip so hopefully I'll have the other one done when we get home.
As always, comments are appreciated!!!!!