We had some of the grandkids over yesterday to color Easter Eggs and do an Easter Egg Hunt. (See my other blog
here
.) I always have a bunch of Egg coloring kits because I go to Wal-Mart after Easter and buy the kits for really cheap. I try to be "thrifty" that way.lol So I decided instead of just throwing everything back into a white plastic bag, I'd sew some bags so I could tell what was in each one. I had already done it with Christmas fabric to keep cooking cutters, decorations, etc in it, so decided to do the same with some colored "egg" fabric I had, and while I was at it, why not use some Halloween fabric for the pumpkin carving stuff? So these are the bags I have now:
I'm lucky enough to have a pretty large pantry, so I put them on the top shelf so they are out of the way.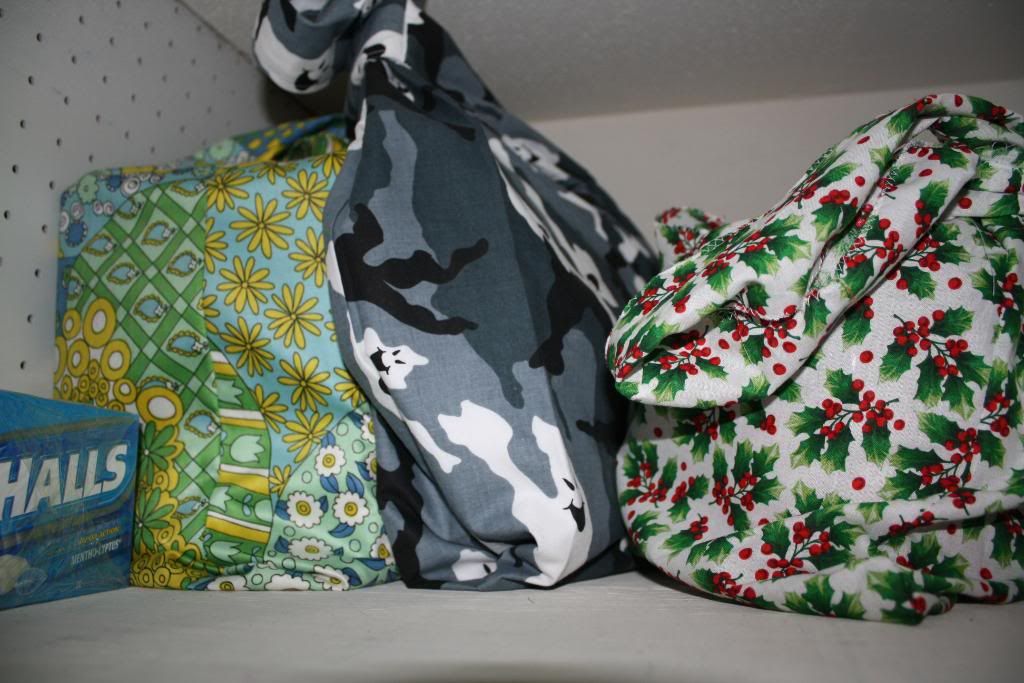 It will be SO NICE to just grab the Halloween bag when it's time to carve pumpkins again!!!!!!
The tutorial for making the shopping bag is on Craftster and can be found
here.
They are very easy to make and I get lots of compliments on mine when I use them to get groceries.
Here
is a link to the post with the shopping bags I use - they are the first ones shown. LOVE THEM!!!!!