I've been sewing a little and knitting a little. Since I'm not working right now, I always have something I'm working on. Todd left this morning and will be gone for a couple days, so I needed to find something to keep me busy. I've been meaning to take pictures of my latest projects and finally got it done this morning.
First, I found instructions for a knitted headband and decided to try it. The first one came out a little wider than I'd hoped for (but I'll probably be able to wear it over my ears), so I tried it again and adjusted the width. I used the same yarn as the beret, scarf and fingerless gloves that Alyssa models
here
. The buttons are some from Todd's grandma and not exactly straight, but I'll fix that later.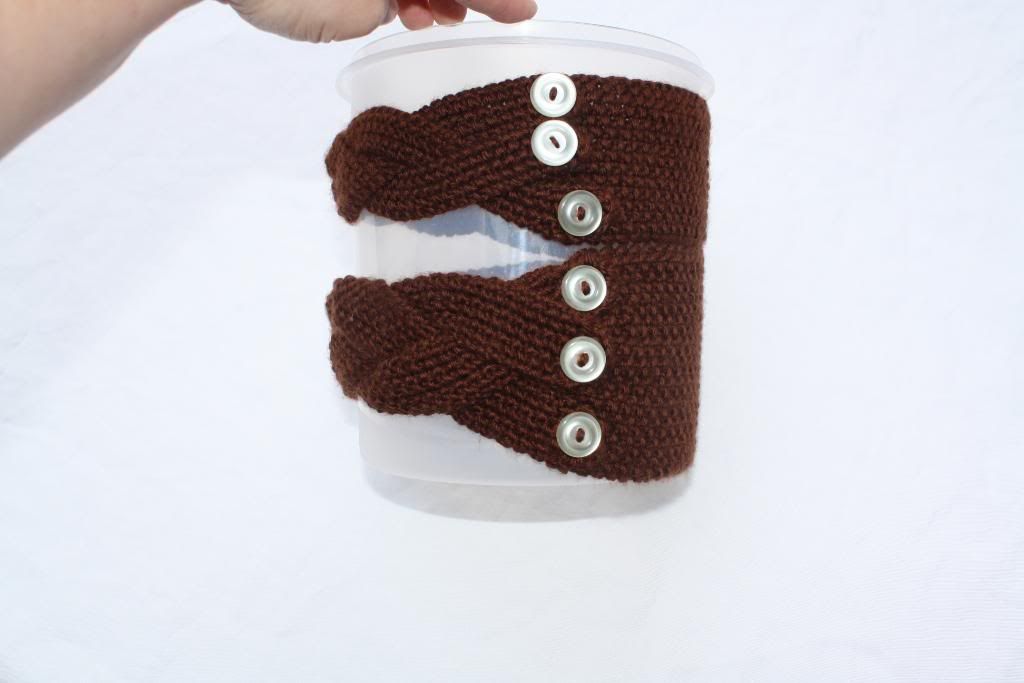 You knit part of it, then divide it up into three separate parts and braid them. Then attach them to the beginning and add the buttons.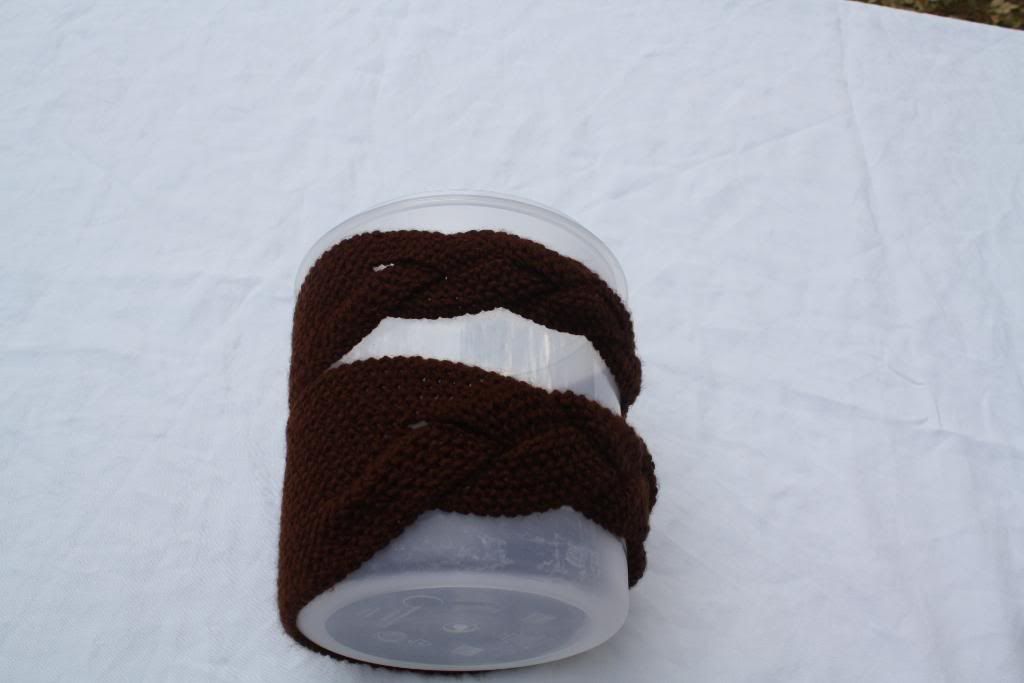 I also made a couple koozies for water bottles and drinking glasses. The yard I used is 100% cotton. LOVE THEM!!!!!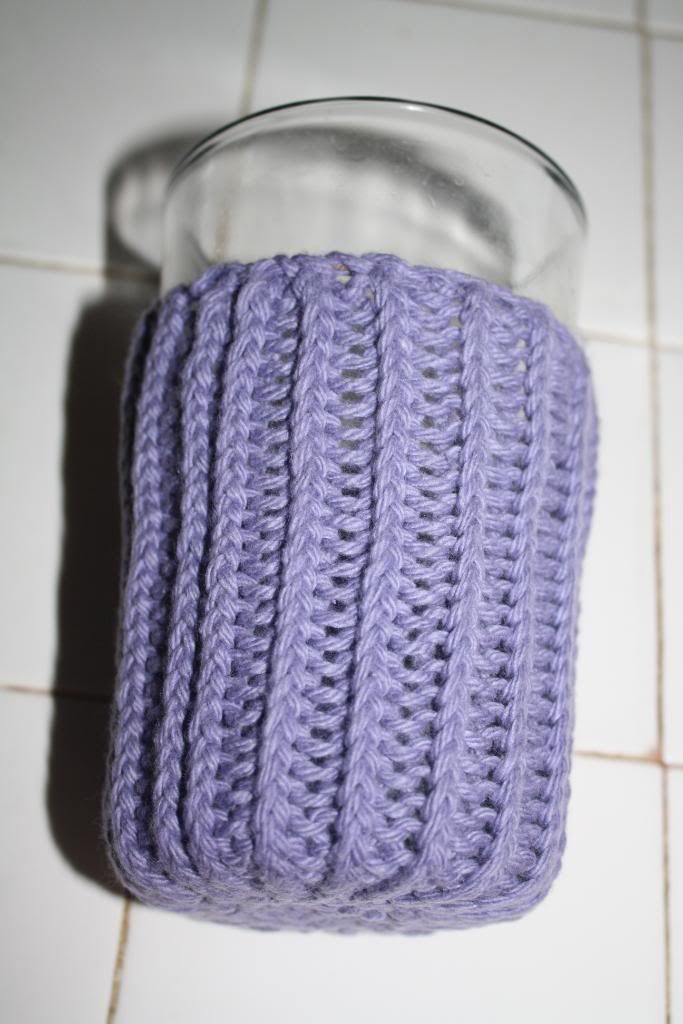 And I've also made a few more reusable shopping/grocery bags. We have a HUGE family reunion coming up in June and we always have an auction to raise money for the expenses, so I think I'll take them to be auctioned off.
I made them larger than the ones I use, which is nice because you can really pack them full. They will easily hold two gallons of milk. The other adjustment I made was making the handles a little longer. They are really great!!!!!
The first one I made was out of a vintage curtain we brought home from Todd's grandma's house. I really liked the fabric so wanted to bring it home. The bag is lined with the same fabric that the curtain was lined with.
I also added button holes and a slip on the back so it fits easily on the racks at the store.
I also used one of the vintage tablecloths that was large enough to make a set of reusable shopping/grocery bags!!!!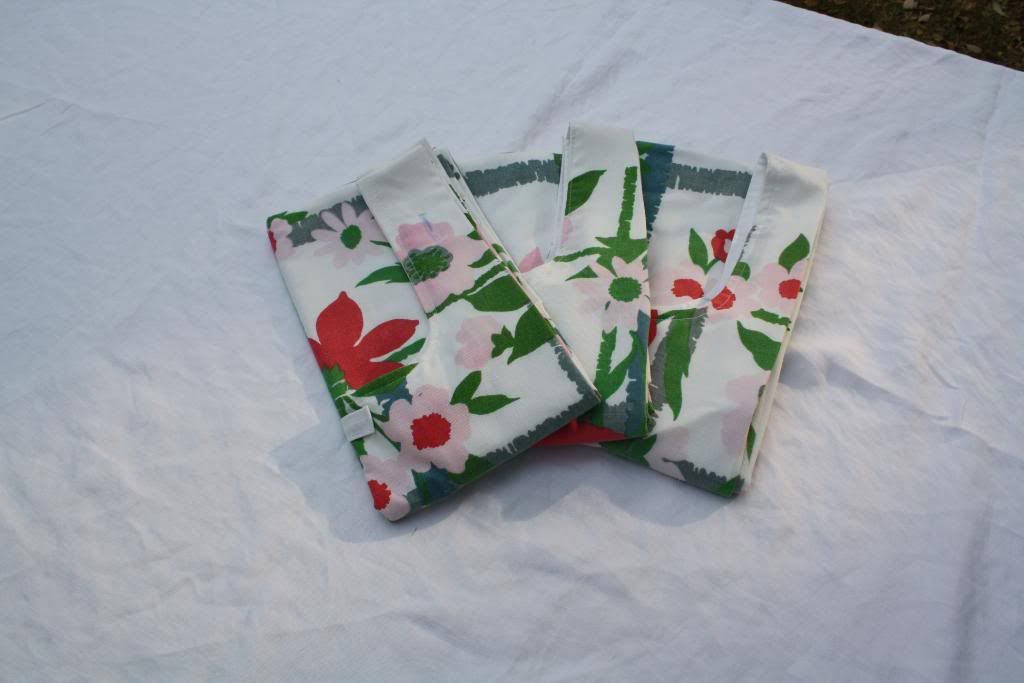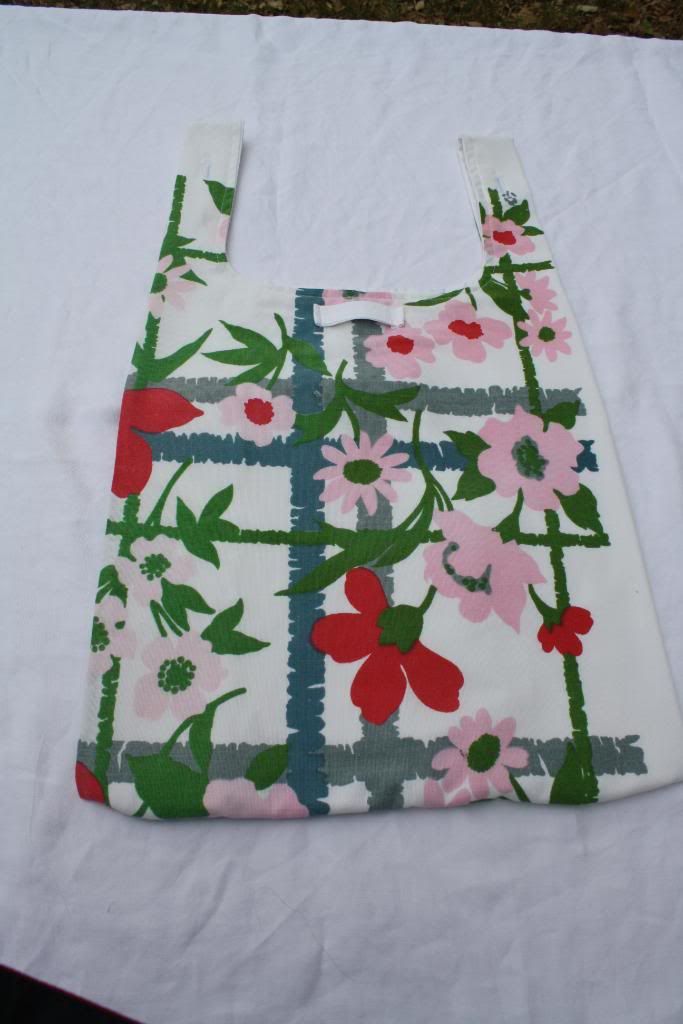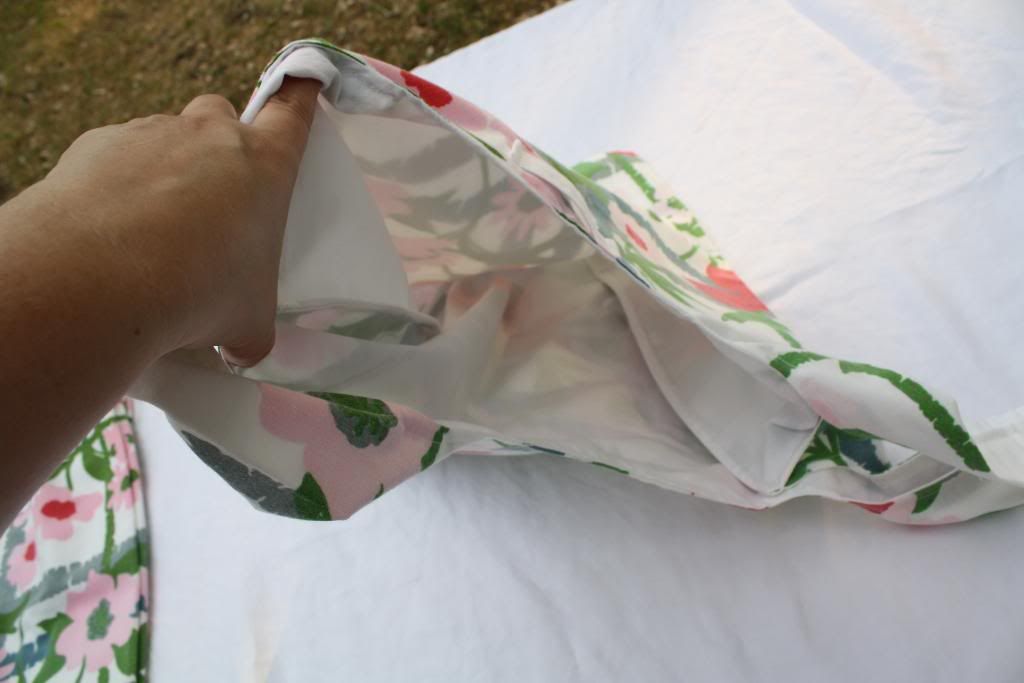 They hold A LOT!!!!