Inspired by
this post
on craftster, I decided to try a couple of "buckets". The first one turned out really bad, not surprising, so that one went in the garbaga, but the others I made were pretty good! Now just to find a use for them. lol
First (good) one - the green is a denim-weight fabric and the lining is a much lighter fabric. Would work fine if you had the right stuff in it, but alone it doesn't stand up very well. It was really tall, so I folded it over - I think I like that look!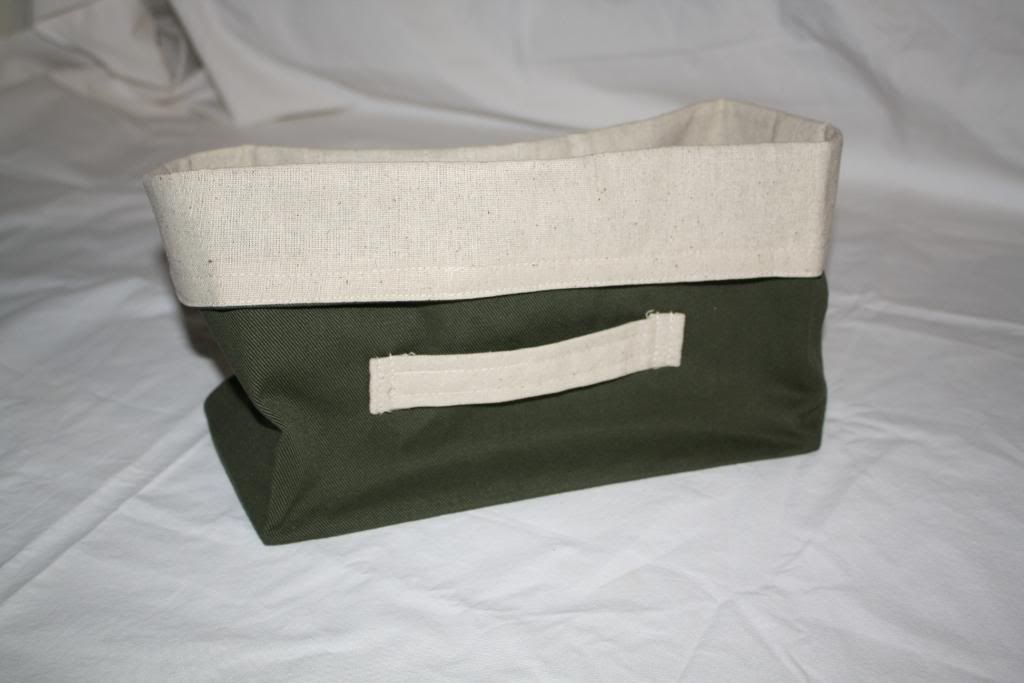 Inside: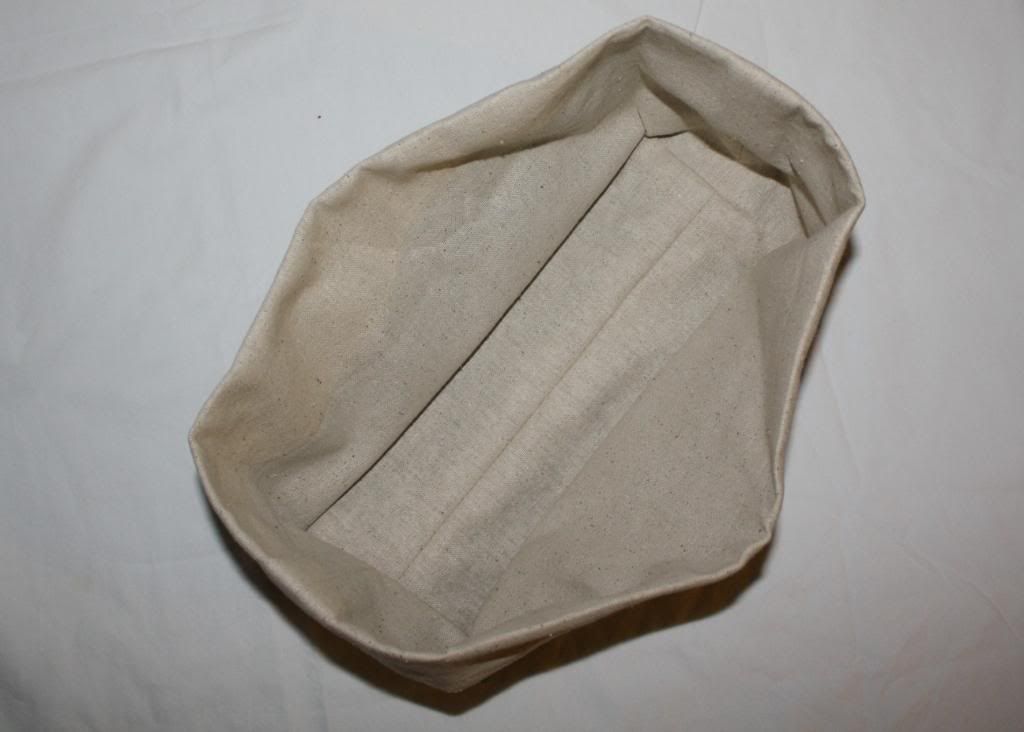 So I decided to do another one and add some heavy interfacing - that helped A LOT!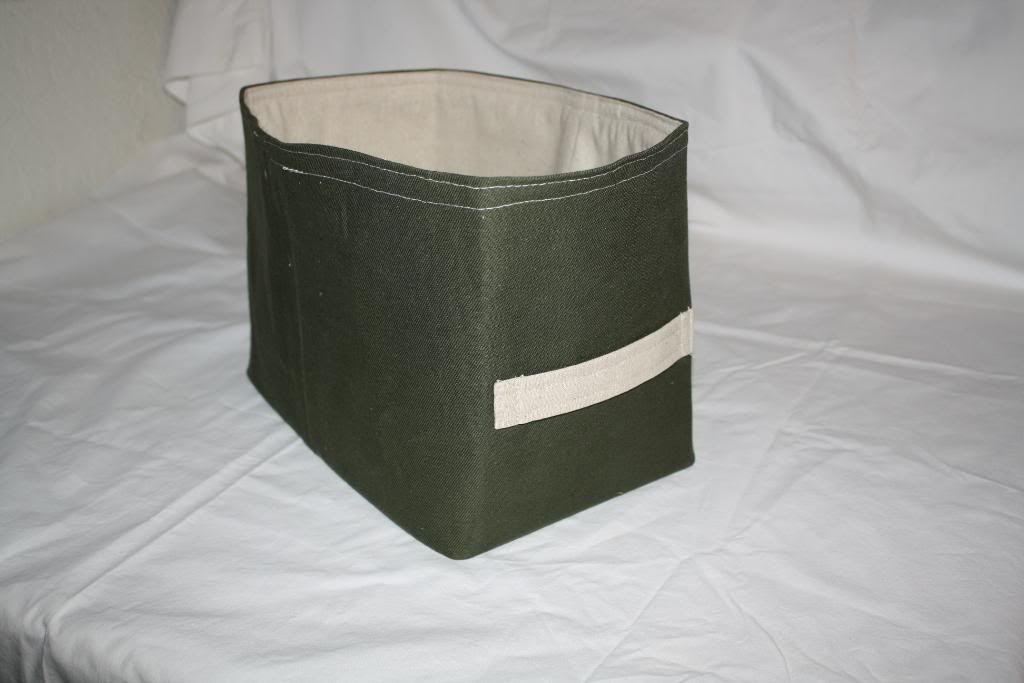 Keep in mind they were supposed to be square, but these didn't turn out very well, So I tried again!
This one is much better! I used actual canvas for both the outside and the lining.
I didn't have any regular brown thread, so tried to use some that was thicker - and that's why the top is funky. I had the heavier thread in the bobbin. But I was happy it stands up on it's own! Again, not sure where I'll use it, but we'll see if I can find somewhere. I'm also thinking of making some small ones to organize things in the bathroom (q-tips, cotton balls, etc.).