The first one was OK, but I had wanted it large enough to sew around the edges and I wasn't very happy with the closure. So, went to Hobby Lobby one day and they had this really neat travel fabric. We're planning to spend Christmas in Hawai'i this year to see Todd's oldest and her family, so this was perfect!!!!
Here's the front: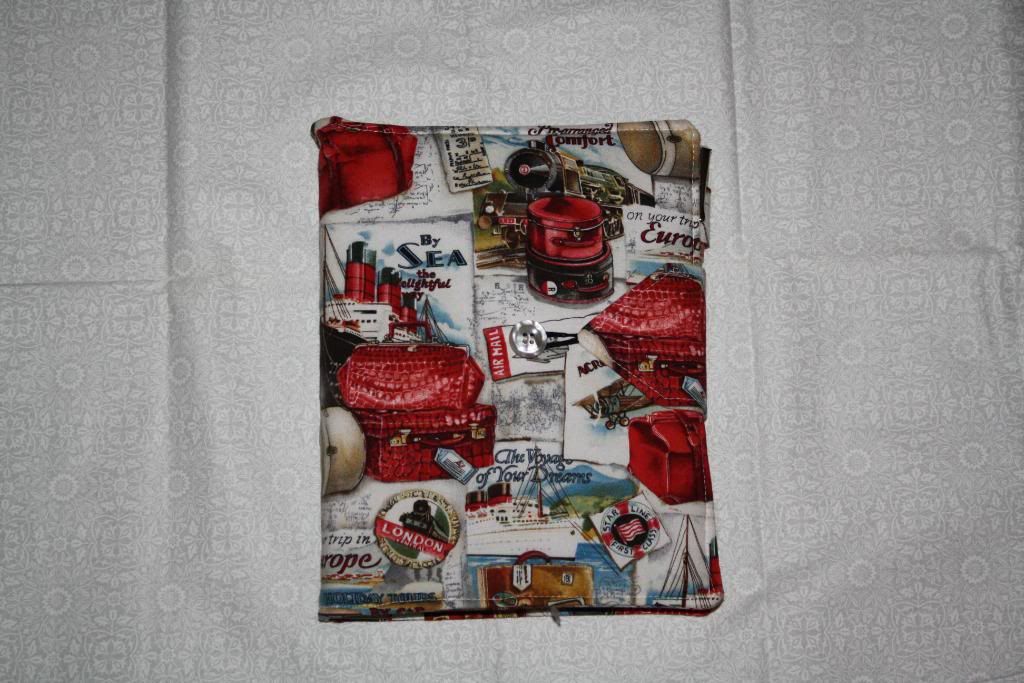 Open and inside the front cover - added an extra layer so I could use it to store paper in, and also a couple slots for business cards.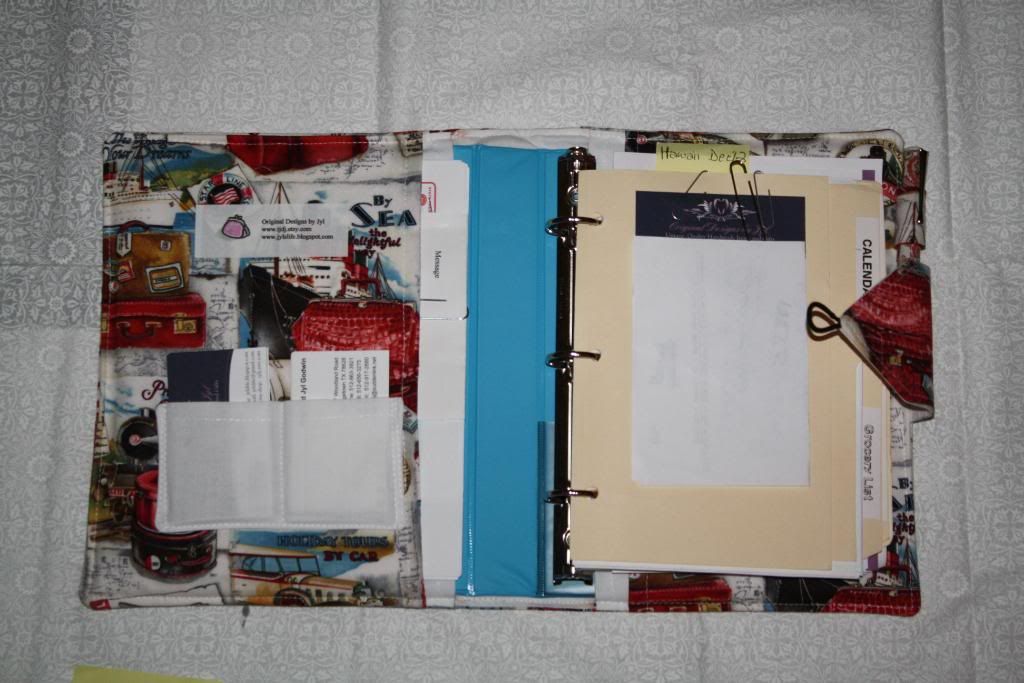 Inside the back cover - storage for extra papers and a slot for sticky notes!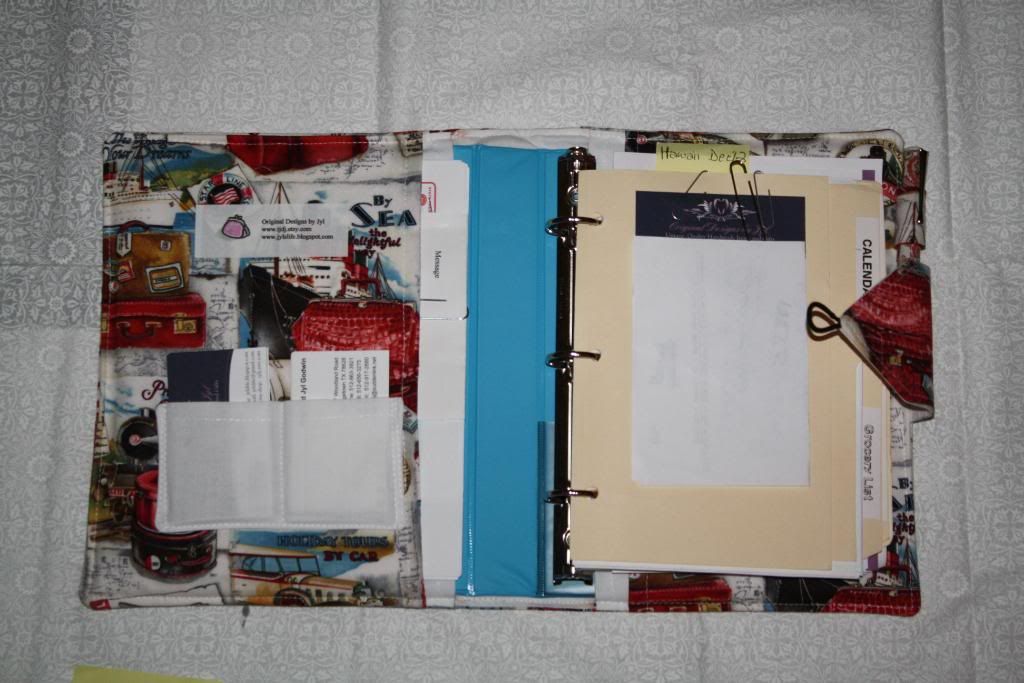 And the back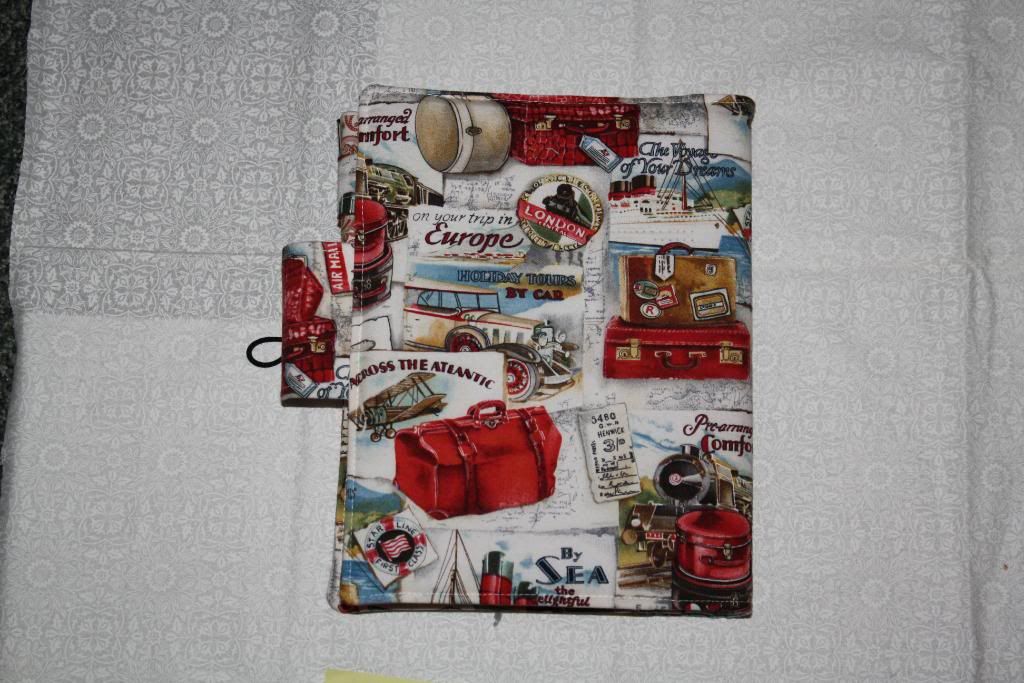 Unfortunately, that's about all the sewing I've done for a while. I'm back to work minimum 33 days a week, sometimes more. Plus, we built a garden enclosure and I've been planting vegetables!!!! You can see the post about it
here
.