It's good, but I know I can do better. lol I bought some more fabric this week and whenever I get time, I'll start on another one.
In the mean time, here are the pictures: (I have reusable shopping bags made out of this fabric.)
Front - the flap for the magnetic closure is kinda off center. I think the next one I"ll use velcro. And a little piece of elastic to keep a pen.
Inside front cover: Two places for business cards and a place to slip paper. Next one I may make room for some more business cards - I need to order some for Todd's trucking business.
Inside back cover: another place to slip paper, and also a little pocket to keep post it notes.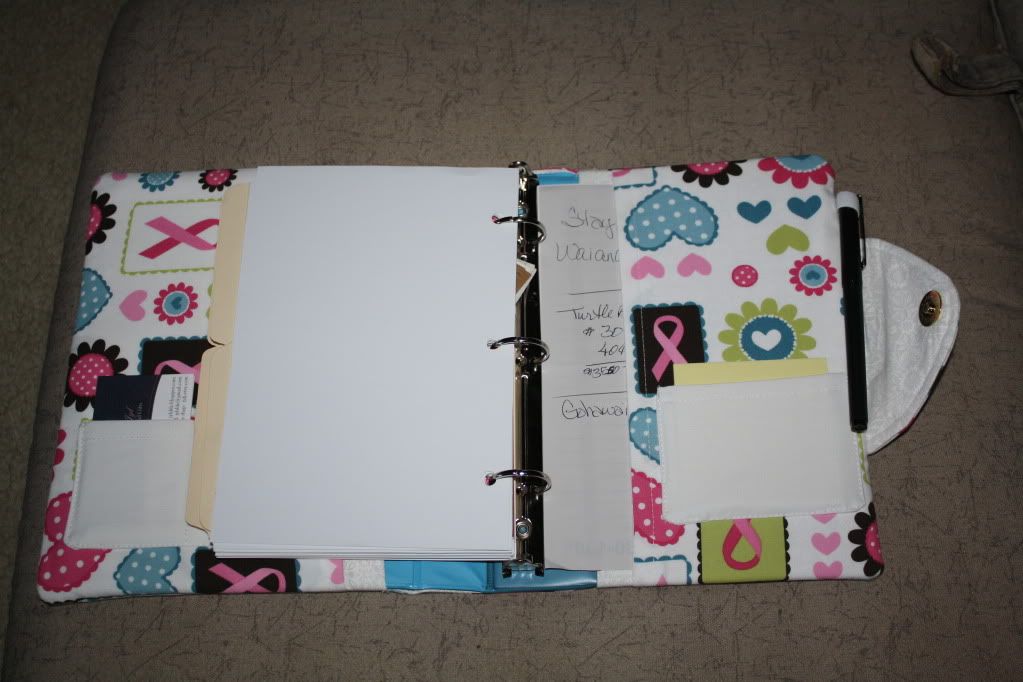 And the back: