But it's only been since last July. Not as bad as I thought it was.
I've been busy the last year - I made seven or eight trips to Nebraska to help Todd's dad with doctor appointments and surgeries. He had surgery for his aortic aneurysm in April (after finally getting his blood pressure medication right), then also had a couple minor procedures on his eyelids later in the year. My last trip was over Thanksgiving. Since we were in Hawaii for Christmas 2012, we decided last Christmas we wanted to be home. We have a couple more trips scheduled for this coming summer, so it's nice to have something to look forward to.
The time between trips last year was spend working on the garden and sewing. I've made LOTS of stuff and didn't always get pictures, but here are some:
I found this fabric on clearance at Hobby Lobby. It's similar to the curtains I made for the living room, so couldn't resist buying it.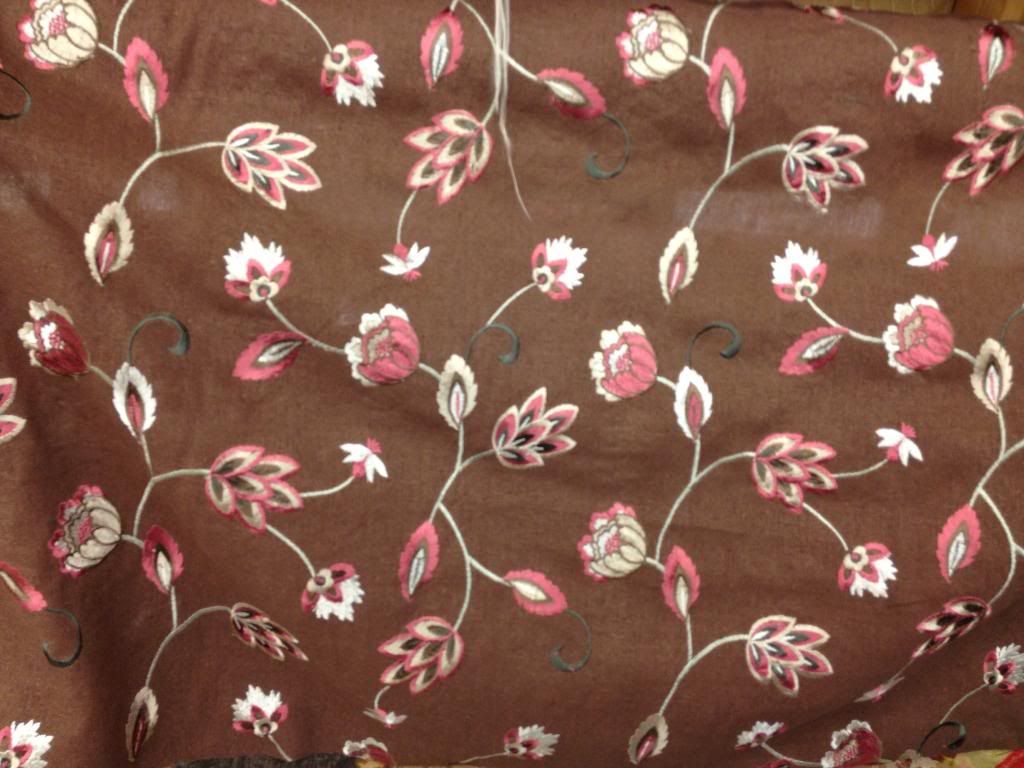 Since we had new windows put in last year, I still needed some curtains for the front windows. So this is what I came up with. I used my serger for most of it. I'm still kicking around the idea of putting a lining on them, but if I do, the sun won't come through.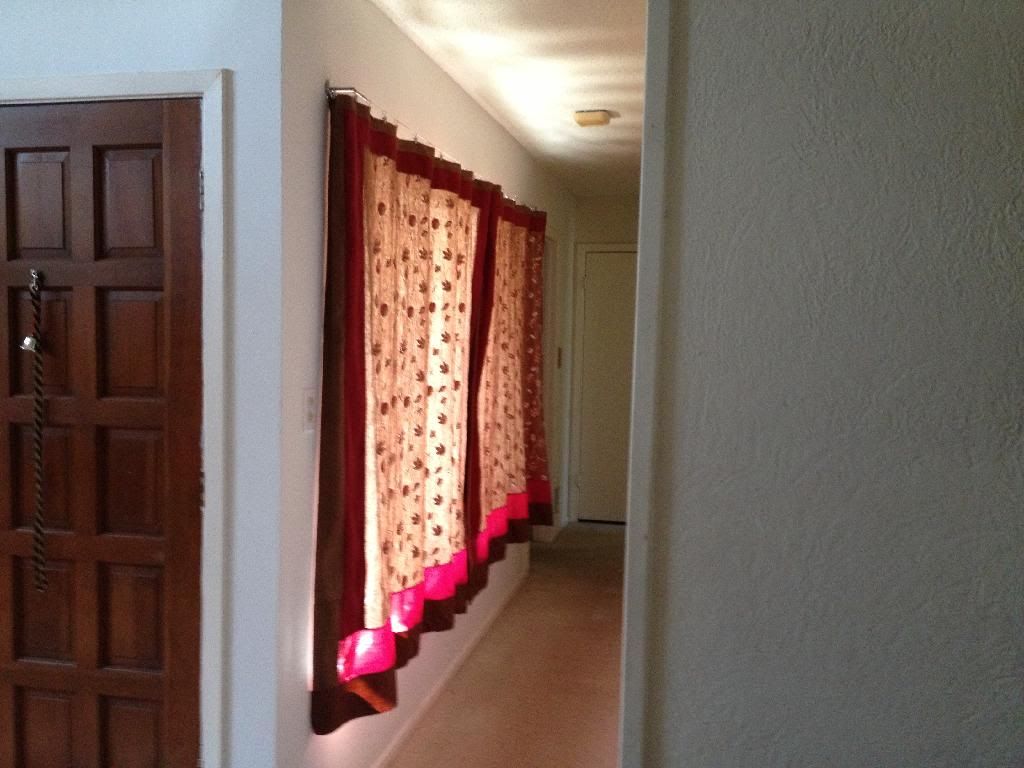 I already posted the pencil bag I made for Alyssa, so I also made one for Angel.
I find TONS of things to make on Pinterest, and one was a car trash can!!!! It's designed so you use plastic bags for the lining making it really easy to switch them out and you don't have to worry too much about what you put in it. Made a BUNCH of these!
One of my last trips to Todd's dad, I also took time to go see my family. My sister had just gotten a new car and asked if I could make some seat covers. We took one of the seat covers off my car to see if it would fit, so I made them pretty much the same. These are hers - the inside of her car is black, so we wanted to stay with the same color. Their initial is in the middle.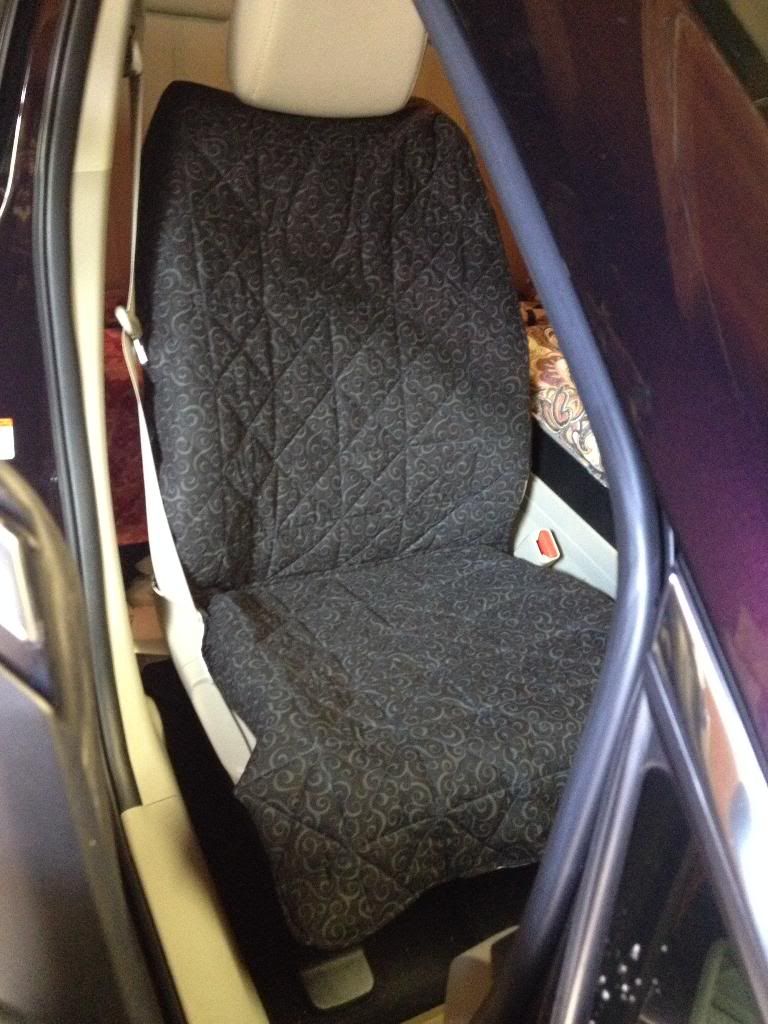 These were Christmas presents for McKenna. Another Pinterest project. They are reusable snack bags. I made her five and she seems to like them. I had made me a couple to use during my trips in the car and Megan said they would be a good gift for McKenna.
This is Hudson's faux Chenille quilt. I make one for each grandchild.
I had made a checkbook cover for me and when Todd's dad saw it, he said "you could make me one of those". lol I always look for "Nebraska" fabric when I'm up there and this was the prefect project to use some if it on! (also found pattern on Pinterest)
And finally, after make tons of stuff to give other people, I got to make something for me!!!! I've been collecting fabric of things I love - sewing, baking, wine, coffee, travel, etc. Intermingled are scriptures. We've been having lots of cold weather, so started out making it for me to use in the living room while I'm watching TV, but then it got a little bigger and now it fits on our bed. It also has denim on the back, so it's very heavy (which means it's very warm).
I decided to put a label on it - you can't read it, but it says "Favorite Things by Jyl Godwin January 2014".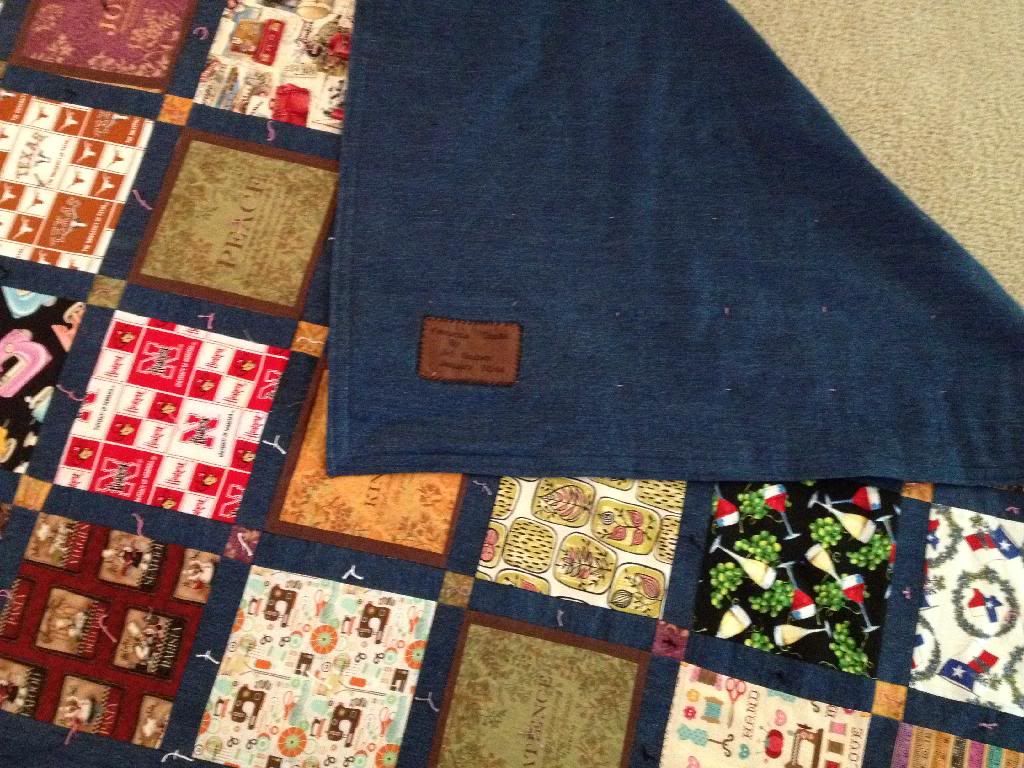 Each fabric on it has it's own meaning - I used some I brought home from Nel's, a piece or two that I brought home from Rena's, and used scraps of the dress I made for our trip to Hawaii.
Well, I'm going to try to keep up with my blogs a little better. I have another new sewing machine that does embroidery, so that's what the next post will be about. But before that, I'll jump over to my "personal" blog to update it on our Guest Bathroom Remodel.
Take care!!!!
Jyl