So I'm at work, but the company's computer system is totally down so there's no work to be done.
So I'll update my blog!!!!!
I took some pictures of the bags I'm sewing for Church. So far there are 19 done.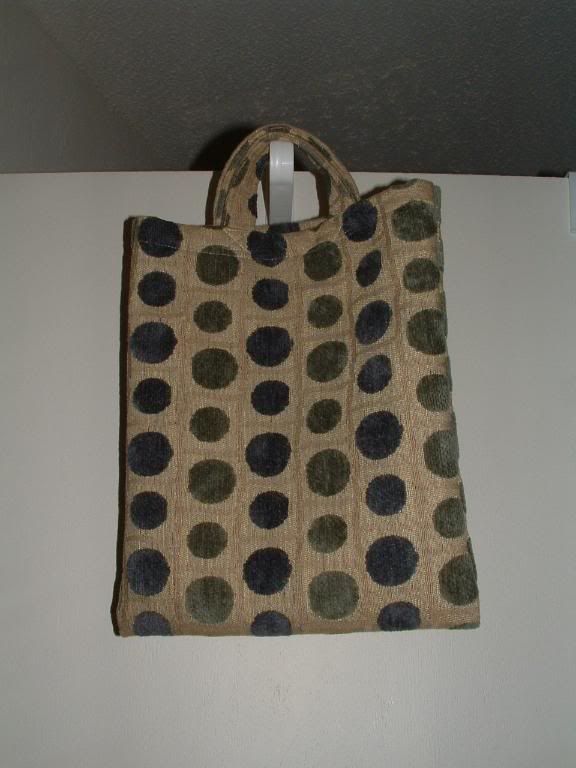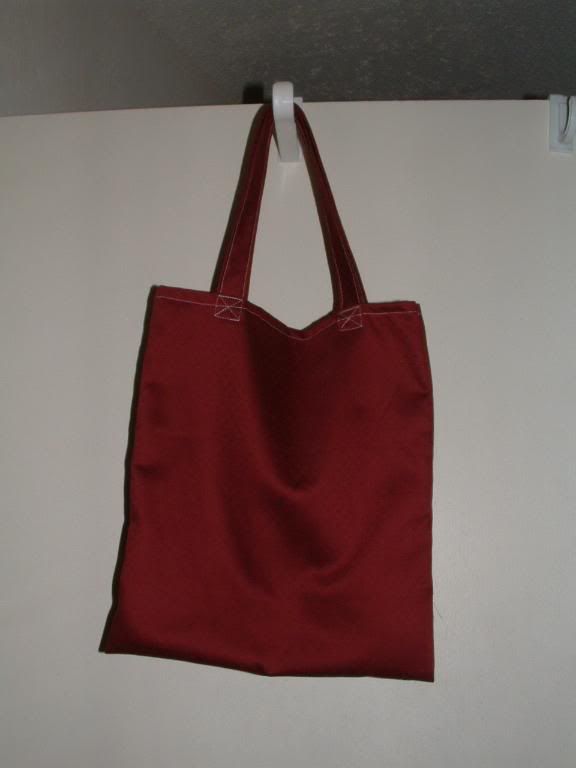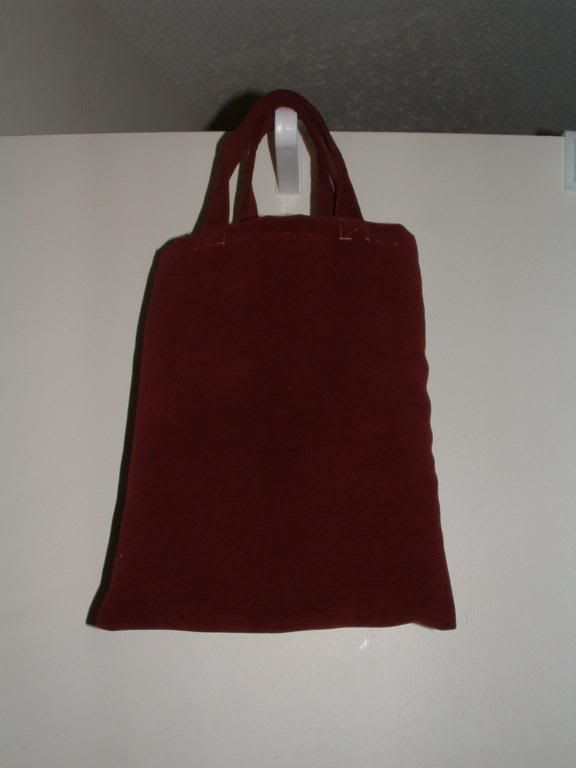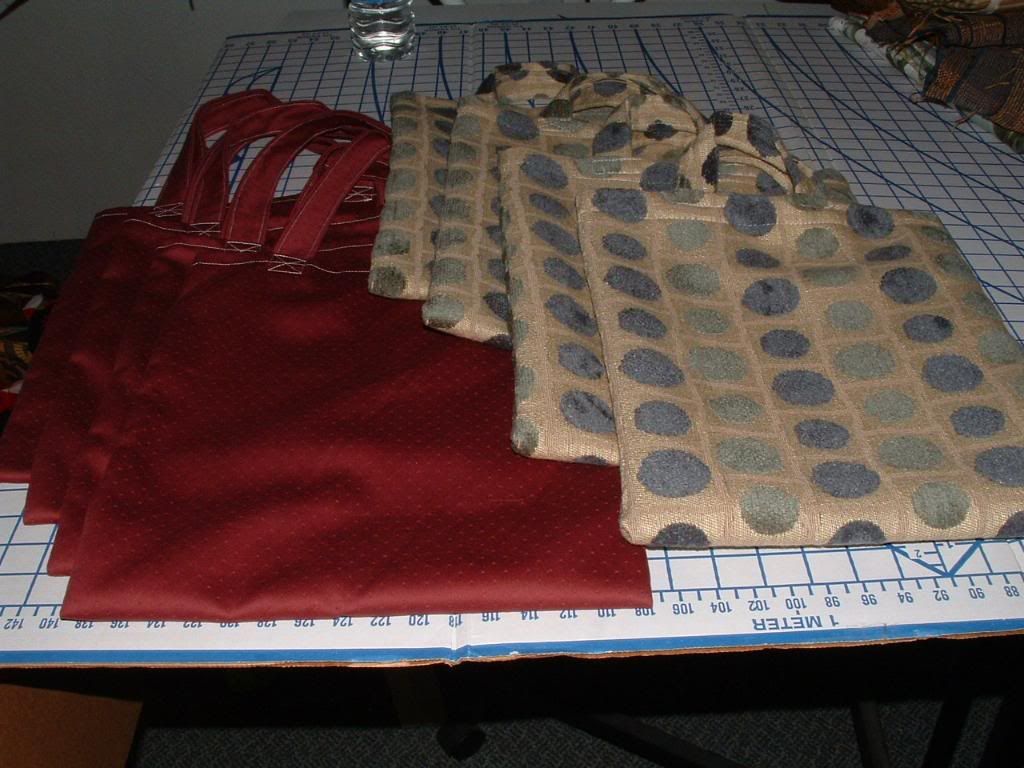 I still have at least 6 more to make, but if they buy more supplies, we'll have to make more bags. I'm actually not making them exactly as the pattern they gave me. Just a little change on the handles. They are pretty easy - I could sew one - cutting the fabric and everything in probably an hour. I usually try to get an assembly line going so do them in batches depending on how much fabric I have.