I've been very busy getting ready for Thanksgiving. I'm doing a huge meal: Turkey (of course) and stuffing, green bean casserole (Sam will be happy), hash brown casserole, sweet potatoe casserole, a couple new salad recipes, pecan and pumpkin pies (making from scratch) and maybe pumpkin bars (if I have enough time). We should have 9 people there so there will be TONS of left overs. I've already got the table linens washed and folded, this morning I got up and mixed up the green bean and hash brown casseroles. (It's a good thing we have an extra refrigerator in the garage.) Tonight I need to get some more Crisco for the pie crusts, and I'll make the pumpkin one tonight. I also need to get the good plates out and wash them, in addition to cleaning the house. I have a feeling I won't be getting much sleep before Thursday.
However, last night I had another quilt class. This is a beginner class, so a little below my level, but it's a good way to get to know other ladies from our church. Before the quilt class, I met with the lady who is coordinating the school bag project and gave her the 42 bags that I had done.
Here they all are: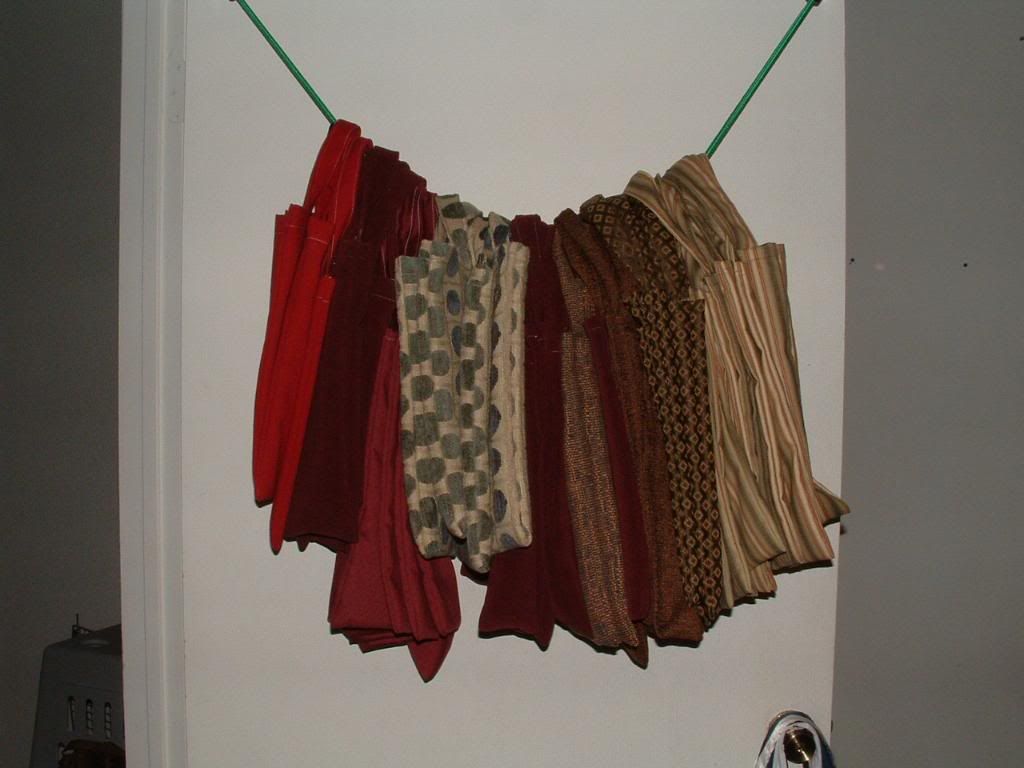 These are the new ones since I last updated: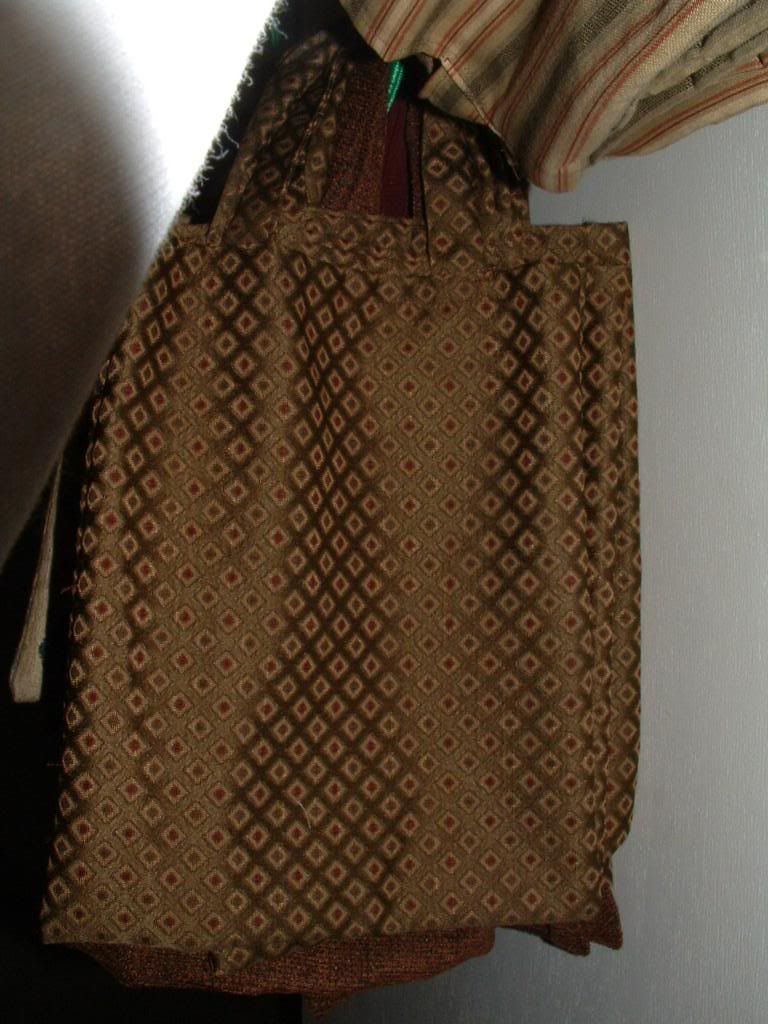 When Mom and Dad were here, I told Mom I wanted to make her a purse for Christmas. She picked out two fabrics and told me a few things she wanted on it. She liked the really big bag I made before (see October 9 entry), but didn't want it that big. OK, a few days after they left I started on her bag and finished it a few days ago. The problem is, it's almost as big as the other bag. So, :D I used it to haul all my quilting stuff to class last night and it was GREAT! I'll make Mom another one and make sure it's not as big. ;)
So this is the bag that
was going
to be her Christmas present: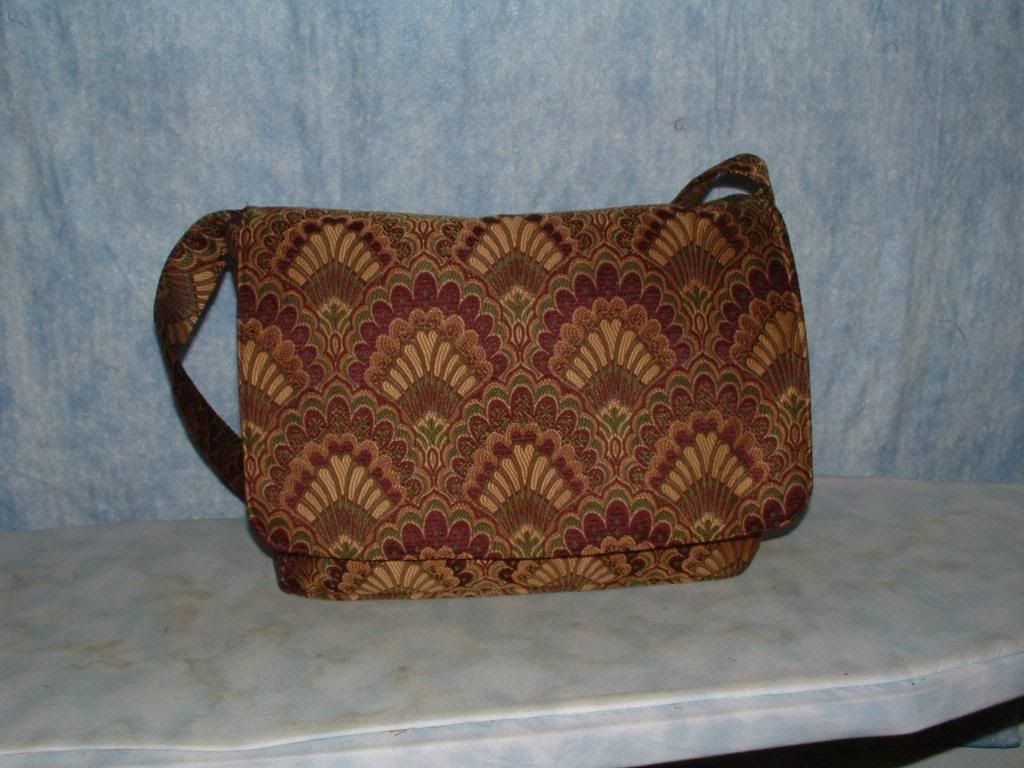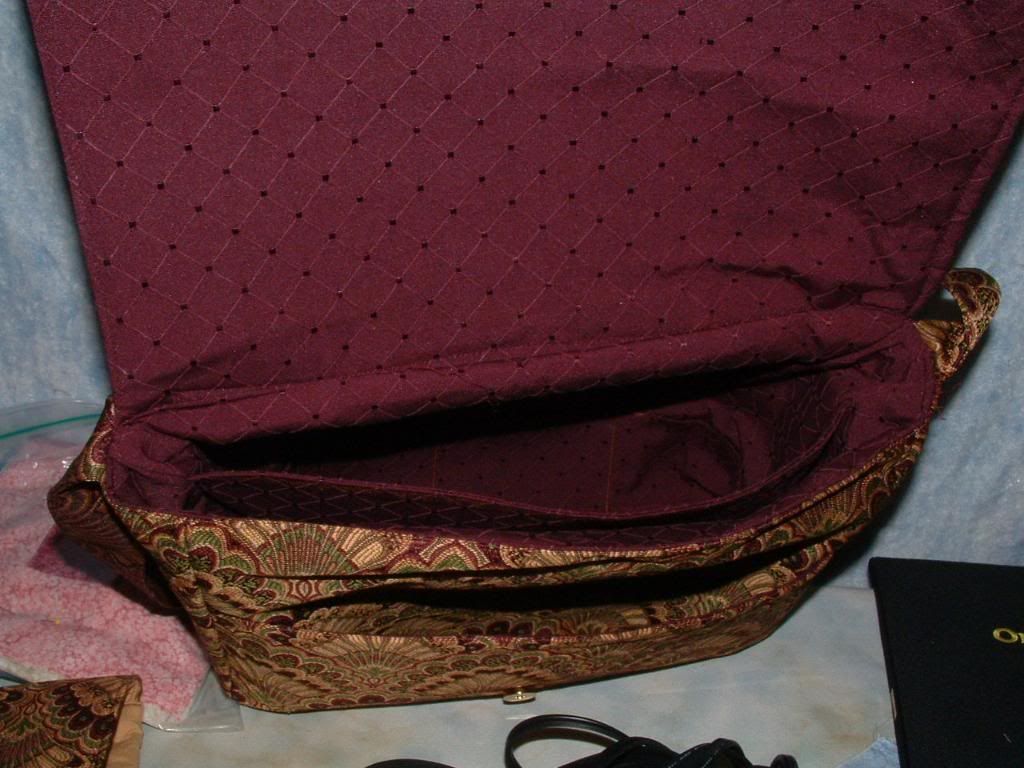 I wanted to make something to carry my supplies for the class, but didn't want to use any of the fabric I still have left over, so decided the first bag was too HUGE and used it to make this (yes, I cut it apart and used the material to make this):
The back has a pocket that my smallest ruler fits in: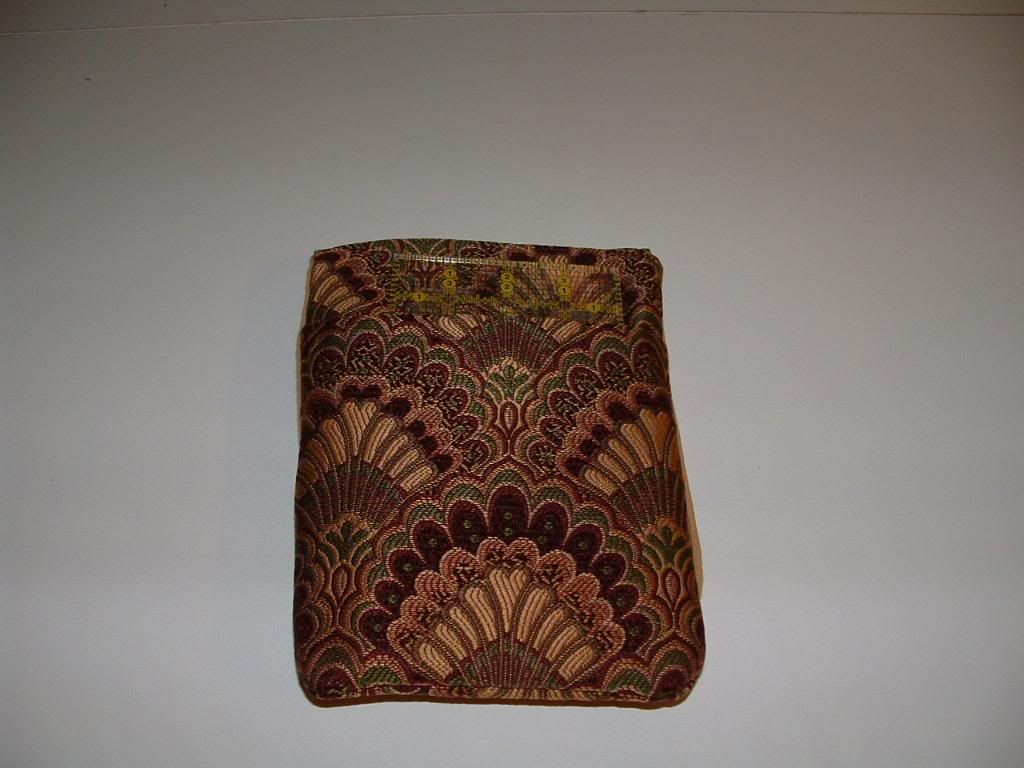 Here are the two together: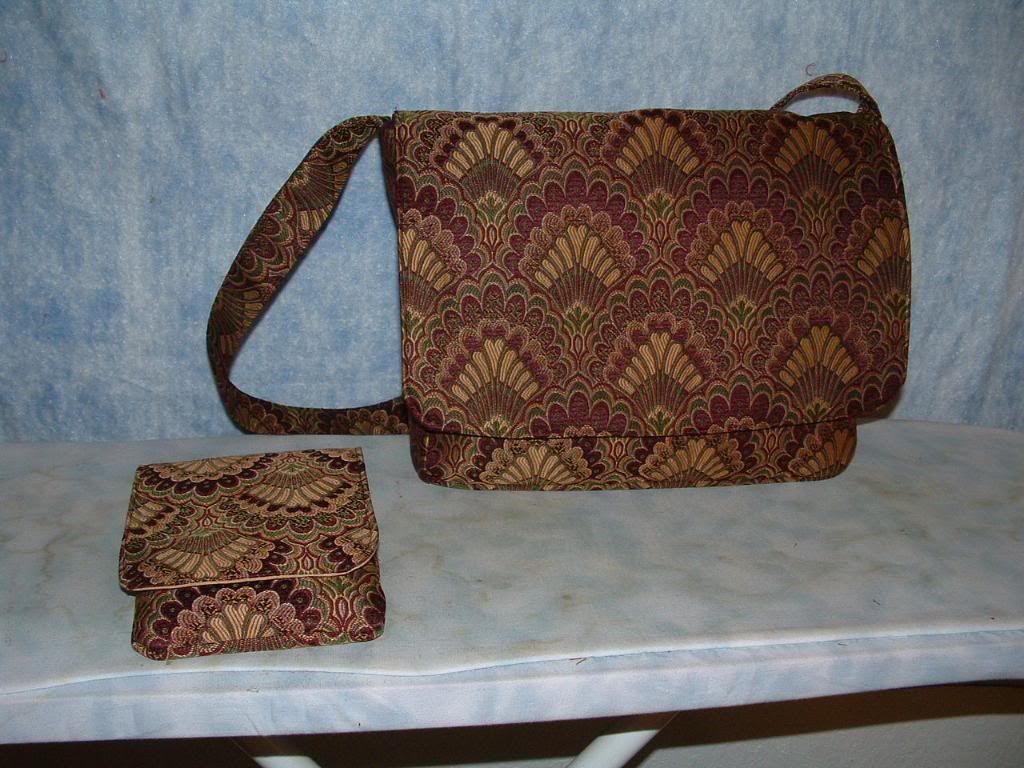 The large bag fit all this stuff:
Anyway, the quilt class is going well. I am way ahead of most of the people, but this will be the fourth quilt I've made. (Haven't taken any pictures of the quilt squares yet, but will when it gets down to deciding the layout of them.)
We are not meeting again until December 15.
In the mean time, I'll start working on Mom's other purse, and hopefully it will be the right size this time. :D