Our Thanksgiving went very well. All the food was delicious. My new electric roaster exceeded my expectations! And it was nice to get together with Tab, Sam and their families. It would have been nice to also be able to see Megan and Kate. Todd and I are STILL eating leftovers! Most of the new recipes will be in my recipe book from now on.
Yesterday and today I worked on my quilt. I decided to make it the size of our bed, so we can actually use it. Todd helped me with the design and this is what we came up with: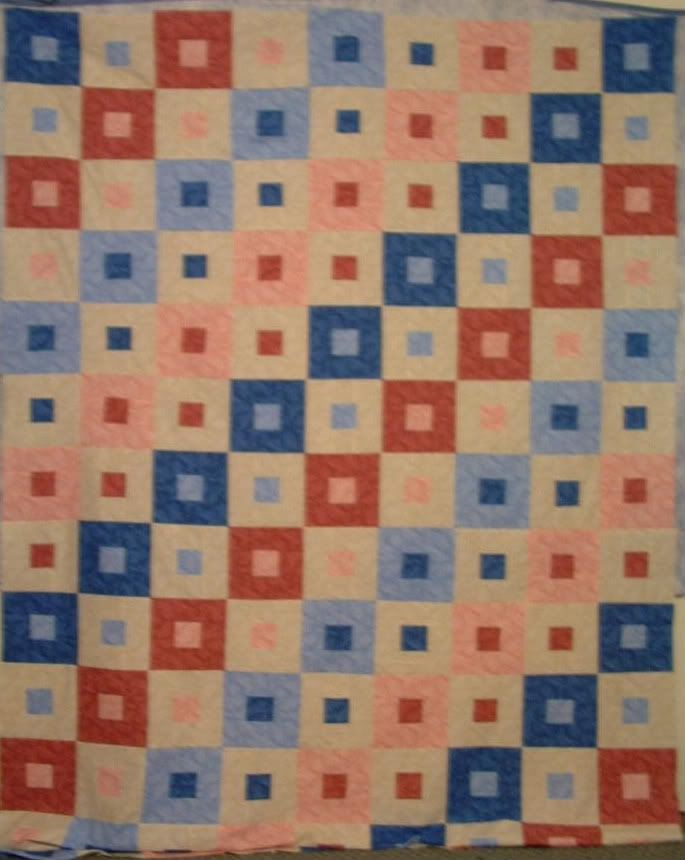 Here it is on our bed, I think I could have made it with one less row on the bottom, but I've got time to decide if I want to take a row or two off. :D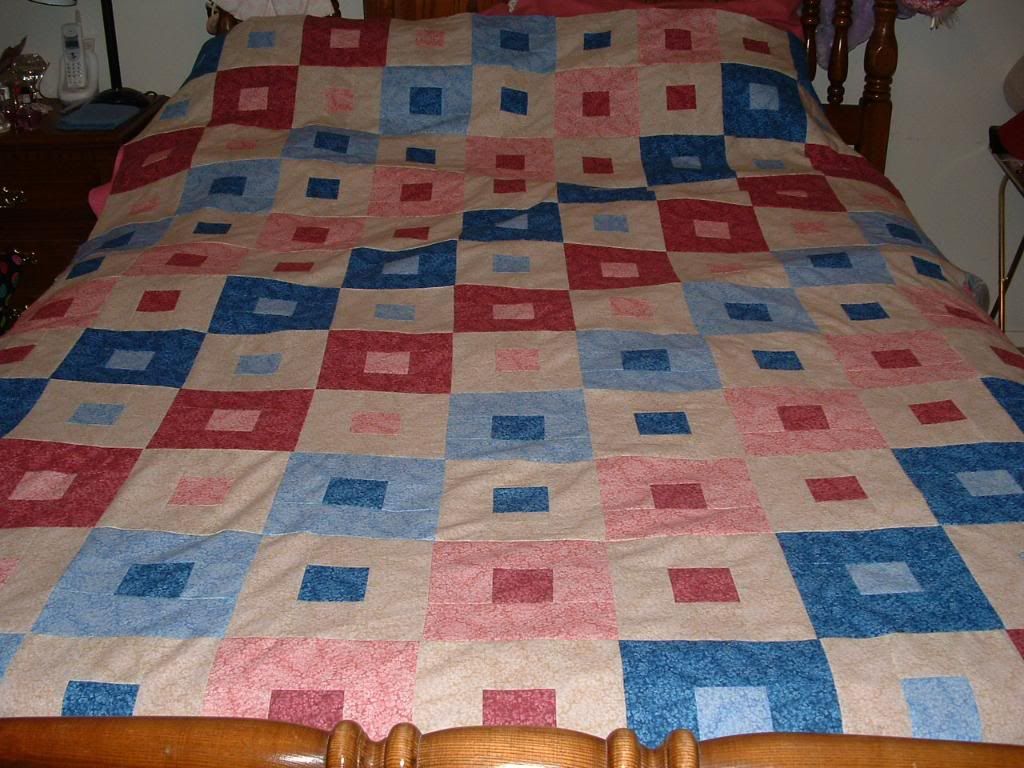 I need to add the boarders, then make the sandwich (quilt top, batting and backing), then it will be ready to quilt! That will be done later, first I need to make Mom's purse and get it in the mail for Christmas.
Our next quilt class is on December 15 (I think). I may go for a little, then skip the classes until they get to boarders, quilting and binding.