I decided to machine quilt the quilt I made at the quilt class. LOL I had to really clean up my sewing area since I needed the whole table to be empty except the sewing machine because the quilt is so BIG. I ended up taking everything to work to put the sandwich together. We have an empty room there that has a tile floor and our house is almost all carpet, so the tile floor worked better to pin (baste) it. I did it in a hurry late Sunday afternoon and found out later I didn't do a very good job. I didn't get the back (muslin) as flat/tight as I wanted to. You'll see why later.
I started quilting it on Sunday night. I have all of the long straight lines done, but still have to do the small squares, then I have to figure out if I want to put any "designs" on it. I have a few stencils that I could use in the borders. Then put the binding on and it will be done. I think the squares are going to take a long time to do, though.
Here are the pictures so far:
On the bed (it looks like I could have shortened it by a couple rows):
Close up: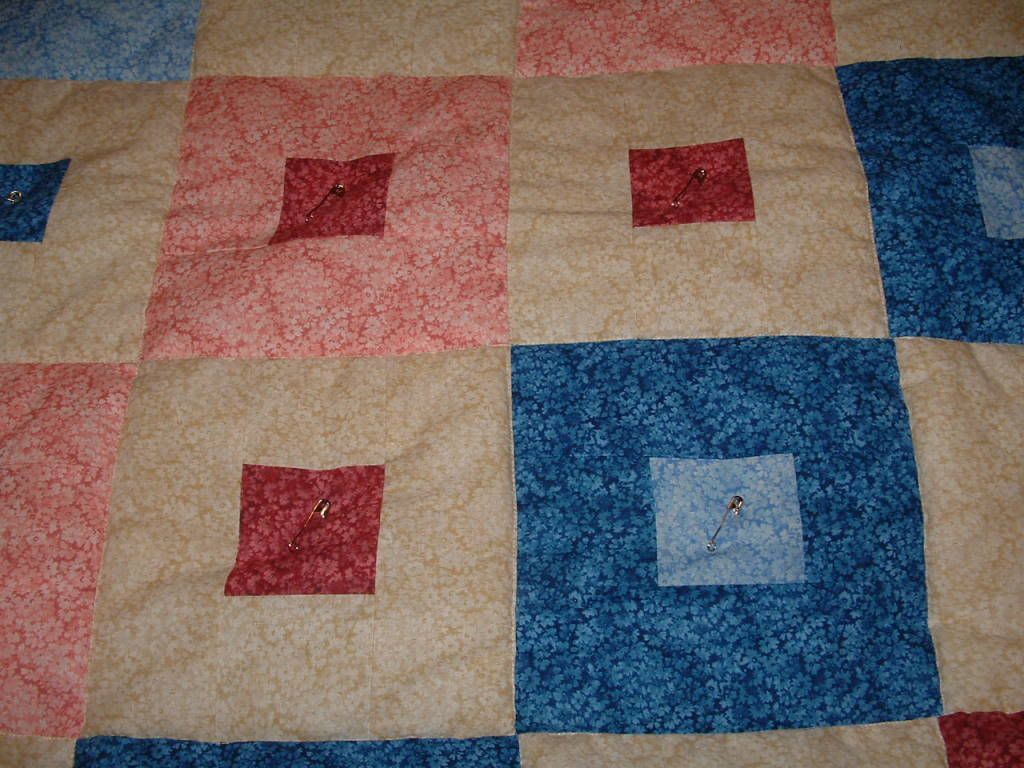 The back:
I have a few of the small squares done: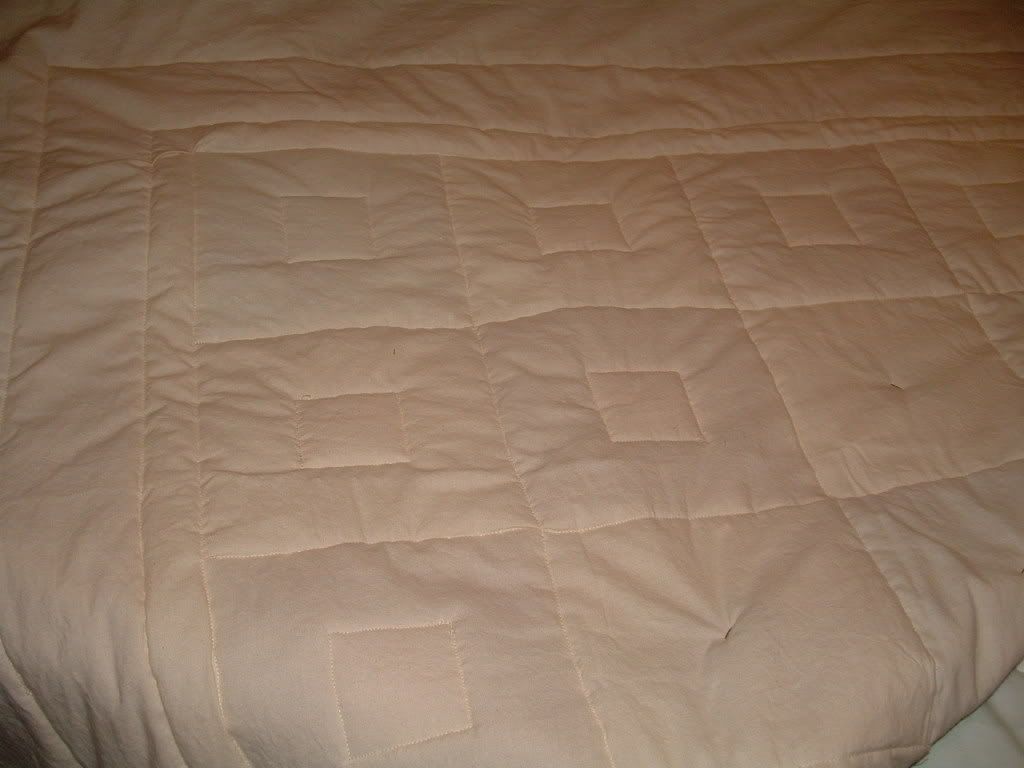 This corner is all bunched up because I didn't do a good job in my basting. Next time I'll need to take more time..... I need to rip a little of the seam out and re-do it, I hope that will fix it!
I haven't worked on it the last couple of nights, but hopefully this weekend I'll get a chance to.
Tomorrow night we are going to the Travis County (or is it the Austin) Rodeo to see Kellie Pickler. I haven't been to a concert in 20 years!!!!! And NEVER with Todd. It should be fun, if we can stay awake long enough. We're usually in bed by 9 pm.