Todd's Grandma REALLY liked the last purse I made for her friend, and when we spoke to her Saturday she said she has another friend that really liked it, too, so could I make one for her? OF COURSE!!!! :D (She's my best customer!!)
I thought about sending her the other brown one (that has one handle), but she didn't know if her friend would like just one handle. So I had some more fabric left that I made my sister's purse out of and used that instead. I have a "vague" pattern that I use for this design ("Samantha"), but something is different about each bag. [
I hate to harp on it, but please don't steal my designs!
!]
Anyway, this is the finished bag - the flap for the snap is larger than Jerolyn's purse: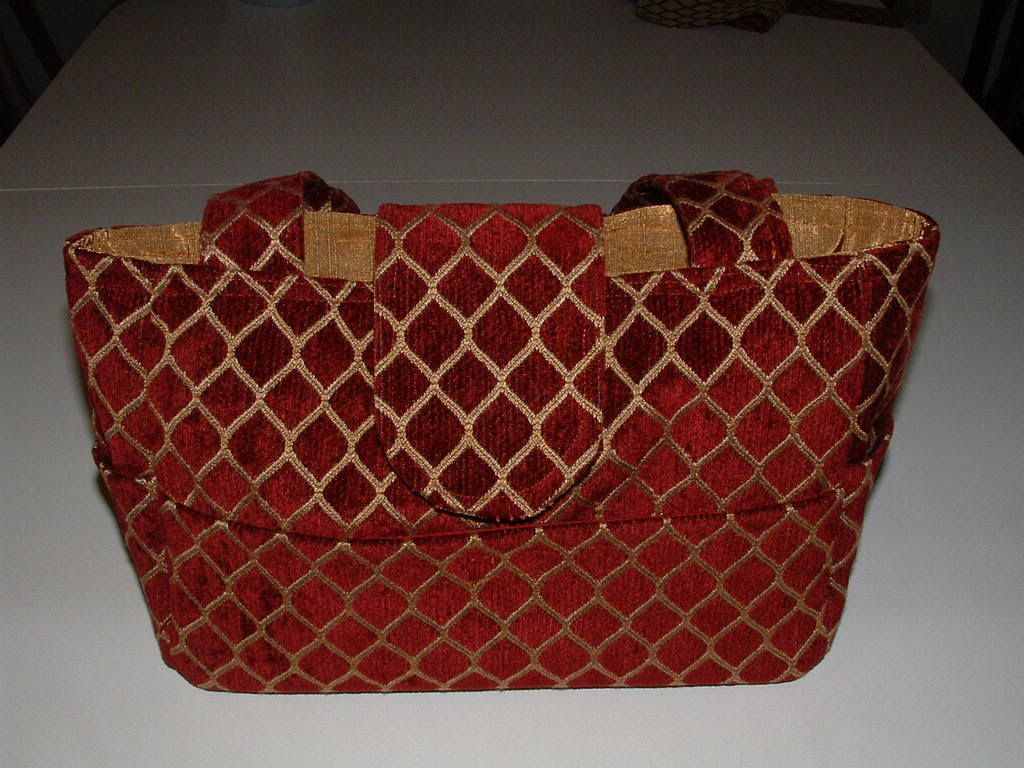 Inside:
Corner:
Opposite Corner: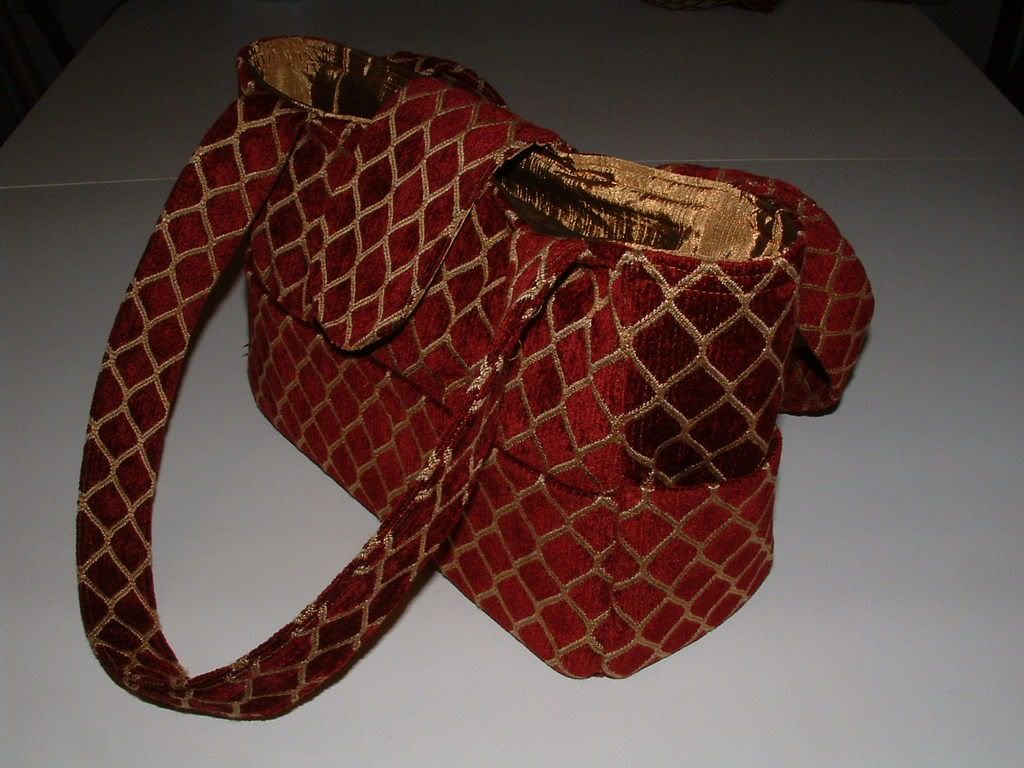 I also decided to use different lining for the pockets: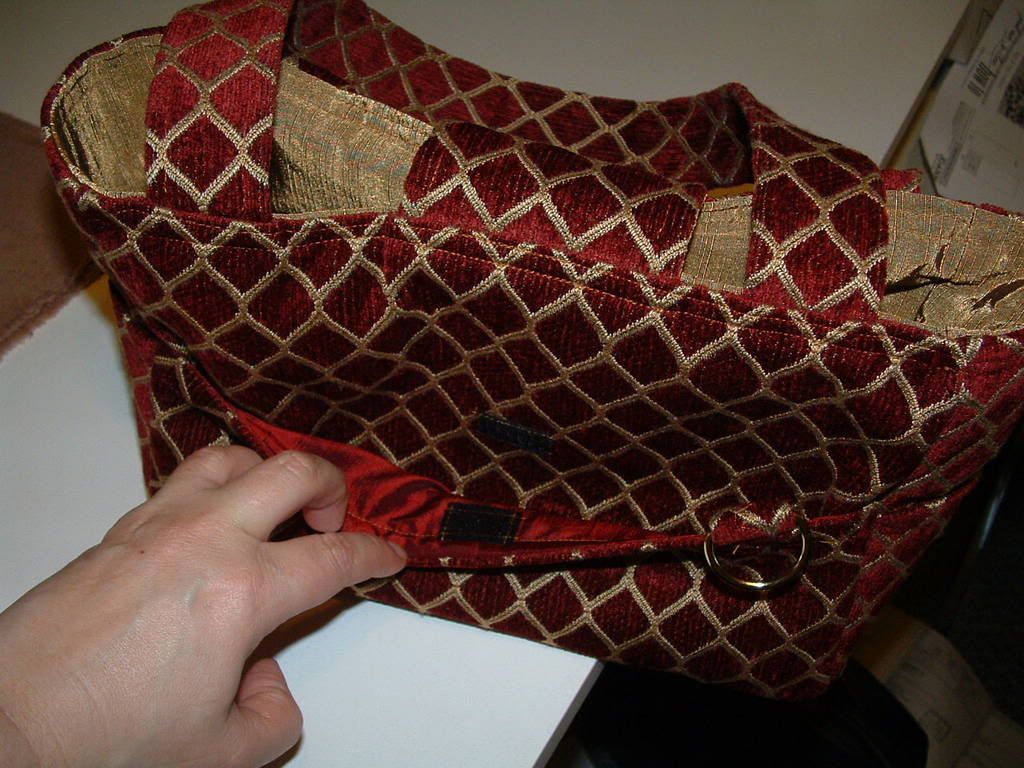 I briefly thought about using the red fabric for the lining inside the purse, but I've found that when you have a light-colored lining, it's easier to find things in it, so decided to use the same lining as Jerolyn's purse.
This week I went shopping at
http://www.kinseyinteriors.com/
and found some more fabric that will be great for lining purses. Soon I'll need to get some more fabric for the outsides......
In other news, our computer is acting up. Suddenly Monday morning I went to put in a CD to make a card and it no longer sees our CD Drive. We are trying to figure out if it can be fixed or if we need to get another one. If we get another one, I'm hoping it will be a laptop. I did go buy a USB Storage stick and put all 1254 photos on it so in case Todd totally trashes it, I'll still have my pictures.
That's all for now! I hope you like the new purse!!! Feek free to leave comments! :D