I stayed up a little later than usual last night to finish it. It turned out OK, but I still need more practice.
Front:
Back: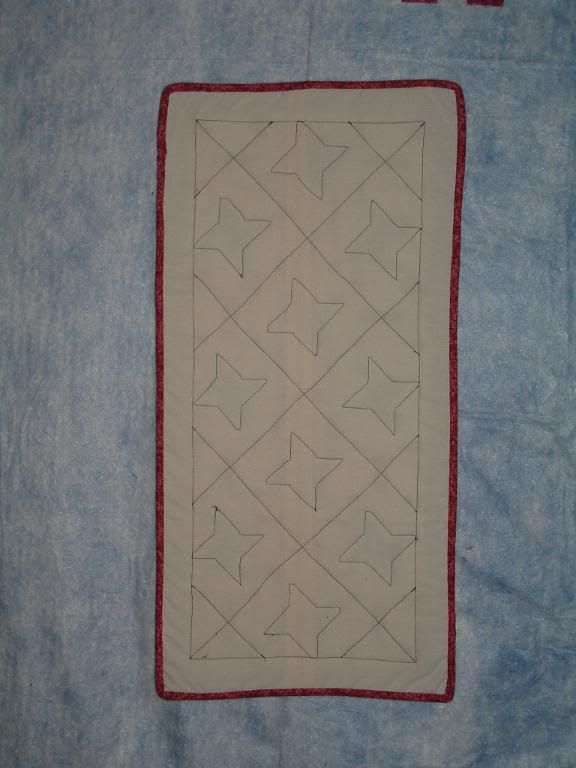 I decided to use the red for the binding since I already had cut strips. I also should have used an off-white thread in the bobbin, but the problem with that is if you don't have the tension set right, you can see the colors on the opposite side. Next time I'll try that.
Now on the the next project (not sure what it is yet, maybe work on the laptop bag).