We had our quilt class on Monday night again. We put all the squares together and I got the boarders on mine. I'm not too happy with the stars - I made them too small so I don't have nice crisp points showing. I only have two corners to finish - I mitered them this time and it worked pretty well.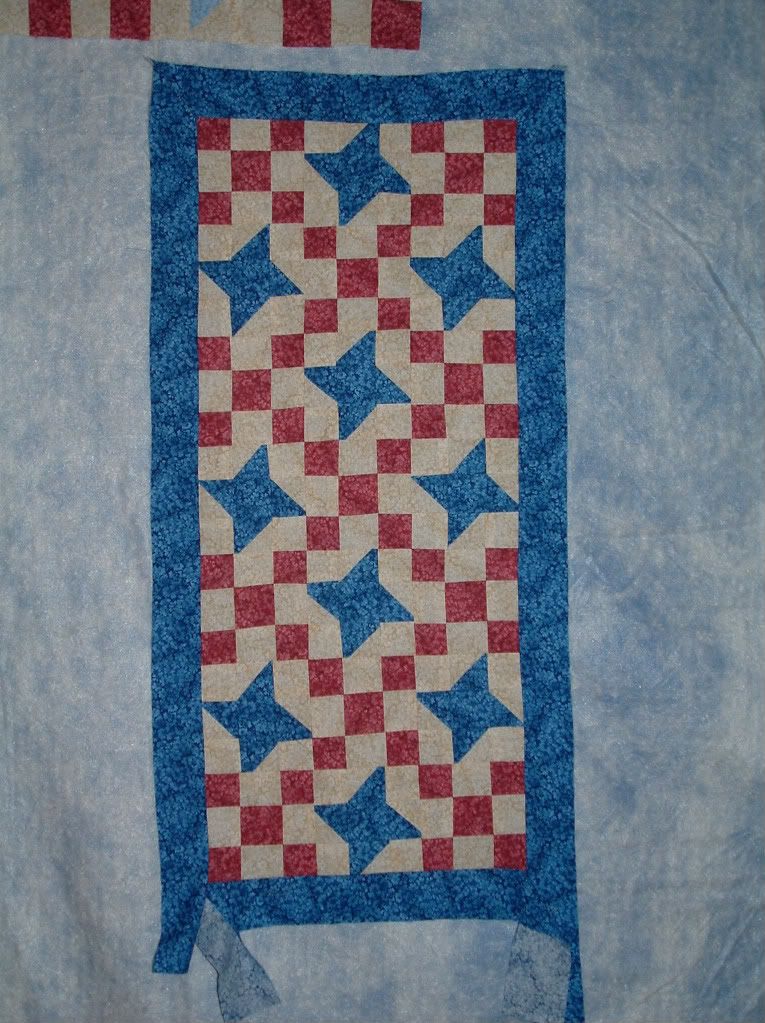 Next I have to make the sandwich, then machine quilt it. I bought some thin batting to use at Hobby Lobby this morning, along with some blue machine quilting thread that I'll use on it.
For the back I'm just going to use some off-white muslin since I have a bunch of it in my fabric stash, and will use the blue for the binding, too.
Not sure if I'll get to it this weekend, but next week I should be able to get it done.