I love this fabric - it's semi-heavy upholstery fabric. I had lunch with one of our clients on Friday, and she is going to try to help me find a shop to sell my purses. She asked if I had another one at home, which I did. But when I got home and looked at it, I wasn't very happy with it. One of the corners is kind of wonky, so I decided to use this fabric to make another one. This one turned out really pretty! I've been making my "Samantha" design a lot, because, well, just cuz I like it the best.
Here are the pictures - I just finished it 30 minutes ago.
Front: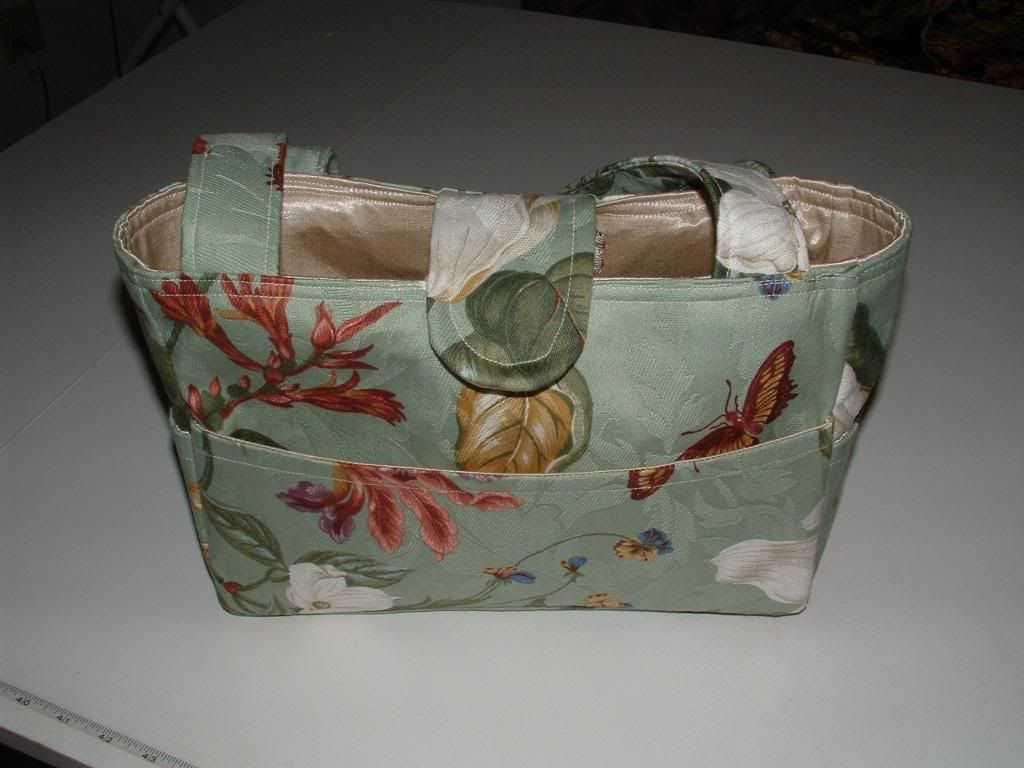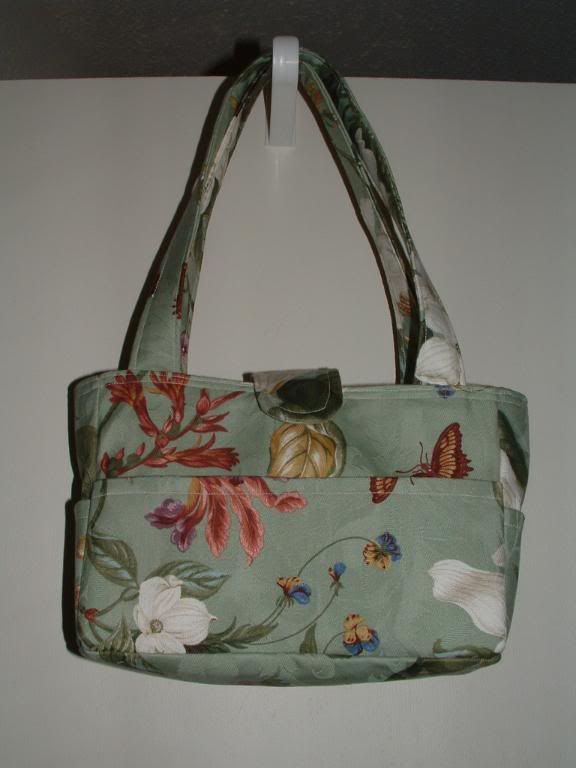 Back: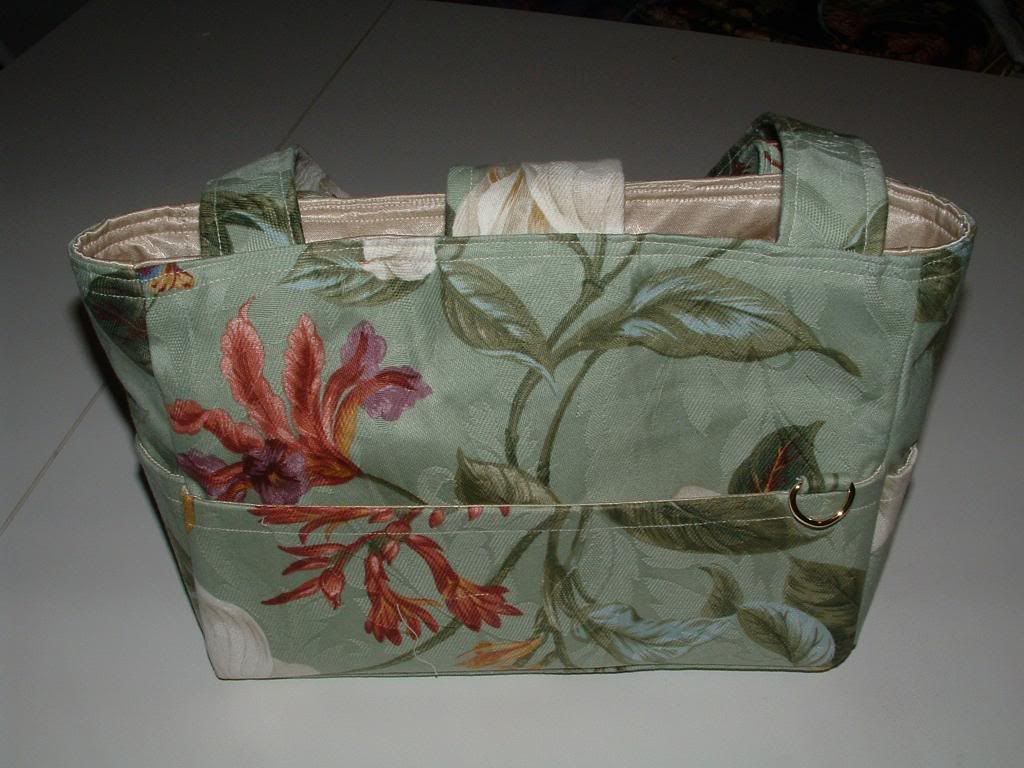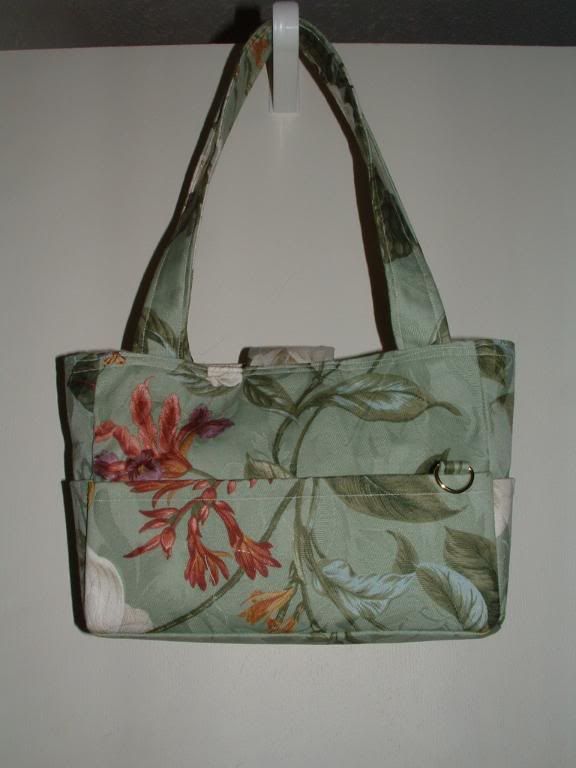 Inside:
Todd's grandma is still in a nursing home, but she wants me to make her another purse, so I'll start on that sometime soon. This one will be a made from a spring-y fabric. I did already start on my laptop bag, but there's no hurry for that.
I think Todd's mom wants a purse, too, so I need to find out if she picked out a certain fabric. She was at Todd's grandma's house and saw the swatches I sent of the fabrics I have.
Anyway, I can't believe tomorrow is JUNE already! I have another quilt class, so that will be my entire evening tomorrow night. Next Monday(the 8th) is our 11th wedding anniversary. I'd REALLY like to go away for the weekend, but Todd doesn't want to, so we'll just go eat somewhere nice.
Have a great weekend, everyone!!!!!!!!!