After deciding to change to the dark blue fabric, and making 6 of the blocks that I later decided were WRONG, I finally finished all the blocks last night. Today I squared all of them up, so after the next class on June 1, I'll start sewing them together. After that the boarders will be added, then decide what to use for batting and then quilt it and it will be DONE!
Here are the pictures of the finished blocks:
The Nine Patch: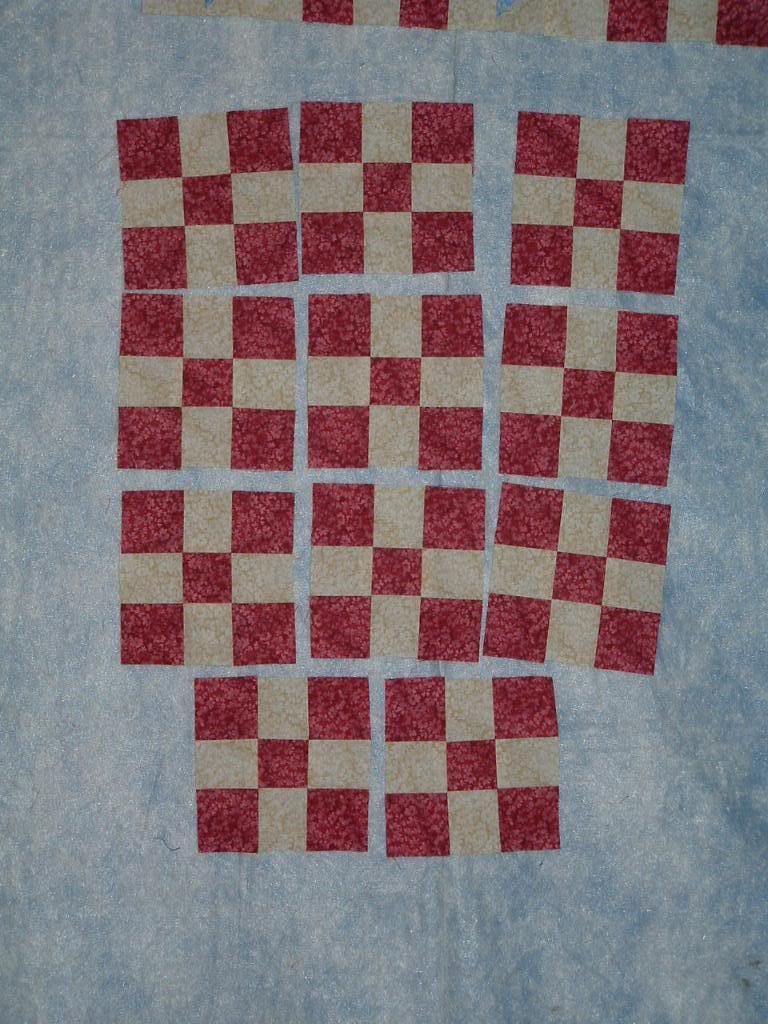 The Friendship Star: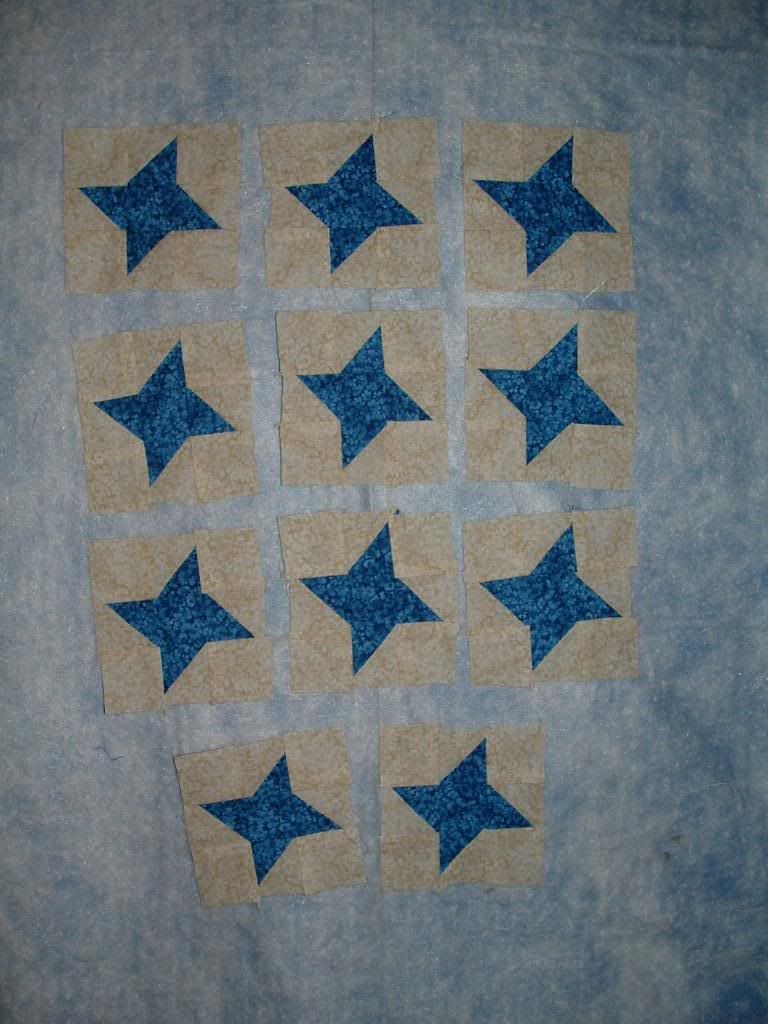 This is how they will be put together: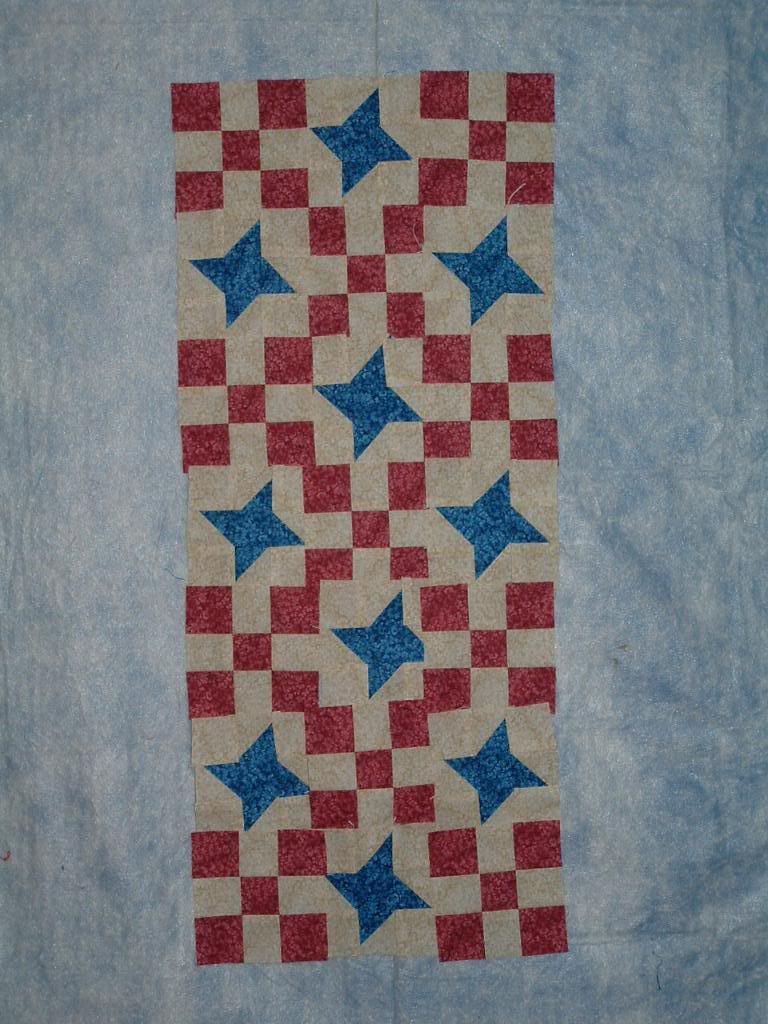 Hopefully this weekend I'll be able to finish a few projects that are started and have been sitting around for a while. Then I want to make a laptop case for my computer. I found a leather one (American Tourist brand) at the Caring Place (Thrift Store) for $3 last weekend, so that will give me an idea of how to make mine.
I'm taking my last day of vacation on May 29 (I guess I'll celebrate my brother's birthday by myself - lol). Not sure what I'll do, but I'm sure I'll find something.