While my parents were here last weekend, they had a craft show thing in downtown Georgetown. Mom and I found a lady who makes bags you can use in the microwave to make baked potatos - and they taste like they came out of the oven! COOL! Especially since I've never liked baked potatos in the microwave - they just don't taste the same to me.
So Mom did what I usually do at craft shows, ask a few questions and look at it really good and we ran home to make a few. :D We found a tutorial online, bought some remnants at WalMart and off we went! We made three that day, one for Mom, one for Me and one for Mom to take home to my sister. I forgot to take pictures of Moms, and my sister's looks just like mine: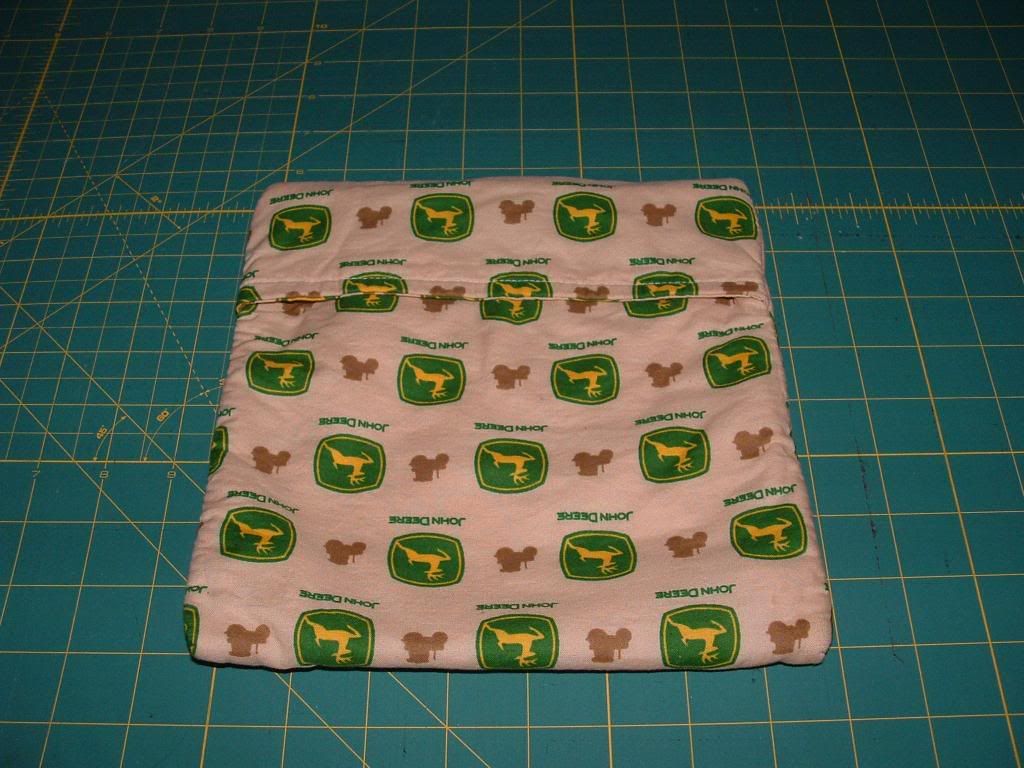 Except my sister's has the John Deere logo right side up on the top. Mom also found some John Deere fabric - she liked it since they live on a farm and they used to have a very old John Deere tractor - I liked it the fabric I picked out because my hubby works at a John Deere dealership as a mechanic.
Anyway, I whipped another one up this week. Just worked on it a few minutes while I was home at lunch. It's bigger than the others I made, but I have someone in mind to send it to. I also have a few more fabric remnants to make a few more.
Front: (it hasn't been washed yet)
Back:
Showing flap: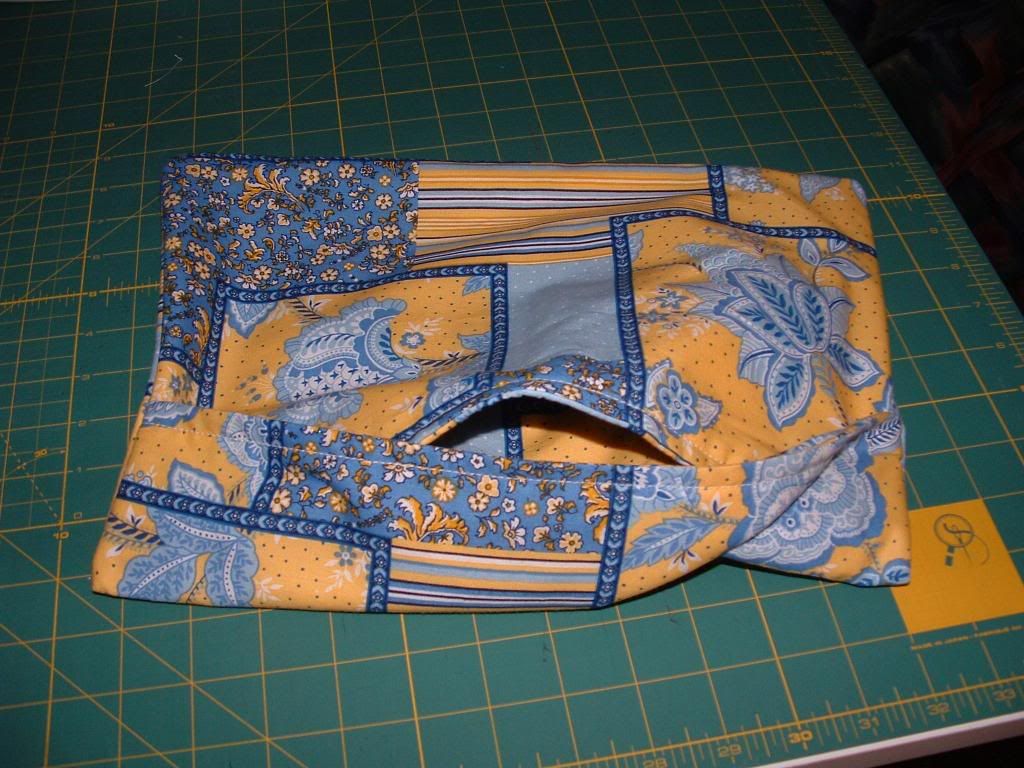 The bags are made out of 100% cotton fabric and thread and totally washable. We washed ours last weekend and had to try one out before Mom and Dad left. You just wash and dry the potatos (don't prick them or anything), put them in the bag, and microwave them. We did a large regular potato and a large sweet potato. It took a while, probably 12 minutes total, by they were PERFECT!!
I did a small potato earlier this week and it only took four minutes and it was just like it came out of the oven!
My boss gave me a gift certificate for a pedicure for my birthday last week. I decided to use it Monday since I wasn't going to work. It was nice, but I'm VERY tickelish, so parts of it was hard for me to sit still. I brought my own nail polish so that I could do my nails to match later. Here are my fancy toes: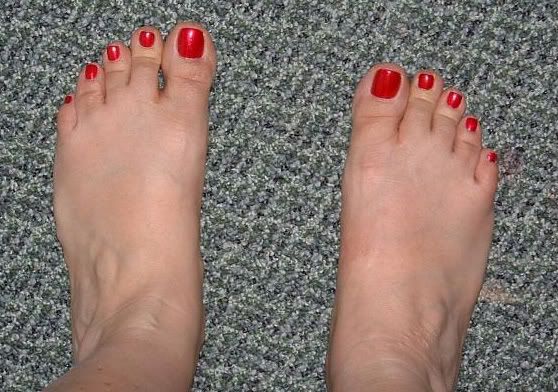 Feet are one of those things that other people's just look odd, aren't they? Alyssa told me last weekend that I have really long 2nd toes.... If you look really close, you can still see the scars on my right foot from when I broke my left leg when I was 14 months old. Just a few years ago.... ha ha ha!
On my agenda for today: do a little laundry, there is a new Goodwill store opening in the shopping center where I work, so I want to go there this morning, then off to Sam's to watch Tyler for a couple hours while she goes to a baby shower and her hubby has a meeting for work, then it's off to get groceries and come home to get the rest of laundry done and a little cleaning.
Happy WEEKEND!!!!!!!!!!!!