So while organizing more fabric yesterday, I found some more dark blue fabric that I used for our quilt. Since it matches what I'm using for the tablerunner, I thought I'd make a few star blocks with it to see what I like better for the tablerunner.
Here are the first ones with the light blue fabric:
Here are the ones with the dark blue fabric: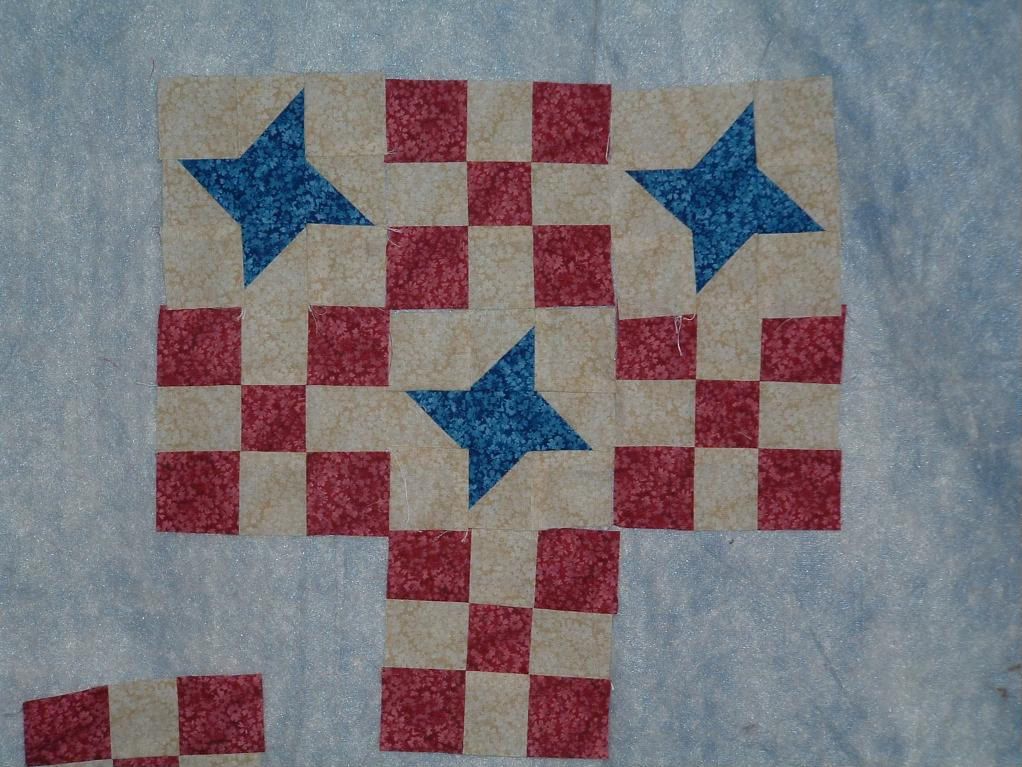 Todd likes it with the lighter fabric, but I like it with the darker fabric. So please tell me what you think! Leave a comment and we'll see what everyone thinks - tell me light or dark blue!
BTW, here are the new shelves Todd put up for more fabric stash...... :D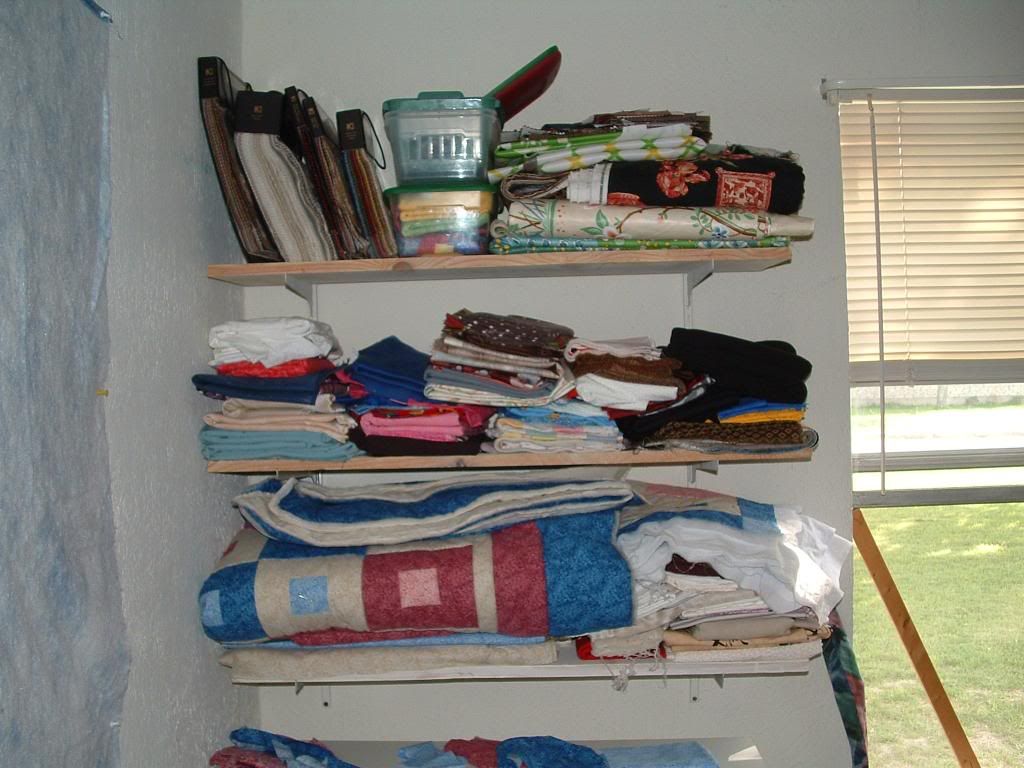 I spent the weekend cleaning. Really accomplished a lot, but still have a lot to do. I'm really glad I'm only working Monday and Tuesday. I have my lists (yes, if I don't write everything down, I'll forget) of what needs to be done. I shouldn't have a problem getting everything done and still have some time to relax - hopefully on my birthday on Wed.
Todd is mowing the yard, and found some footings left from a privacy fence that was apparently up when our house was first built. He and the neighbor used the pickup and a chain to get them out. Luckily we had almost three inches of rain last week, so the dirt was soft.
I'm still working on laundry. I did really good on it yesterday, but today I slacked, so need to finish two loads tonight.
Anyway, please vote for the fabric! It will be fun to see comments on my blog!
Have a great week!!!!!!