I was so happy to get a sale on my etsy shop! Anne in New Jersey purchased my "Funky Flowers" purse that came with matching wristlet. I put it in the mail on Monday. Here's the purse and wristlet: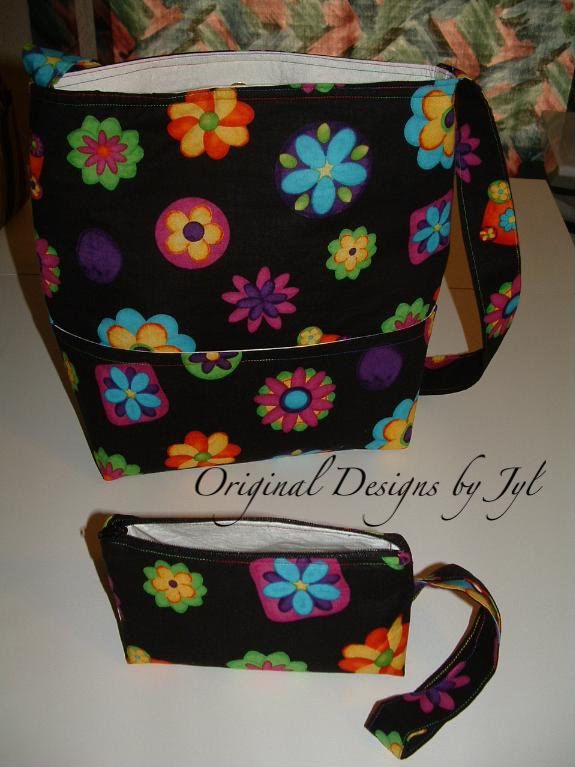 And while I'm at it, here are a few more pictures I took this weekend while Mom and Dad were visiting:
Todd put the water mister out so Alyssa and Angel decided to get wet
Angel & Tyler messing around on the swing
Alyssa had fun with the sidewalk chalk
And finally - My parents with their Great Grandchildren
The few days they were here really went fast! I must admit, it was nice to get back to work yesterday and to get back into a normal routine.