So our quilting class continued last night. We learned how to applique - something I've never done! So I was excited. Jean was nice enough to make kits for us, so all we had to bring was thread and our machines. We practiced on some other scrap material before working on our projects, just so we could get the hang of things.
Here is the finished pillow Jean brought: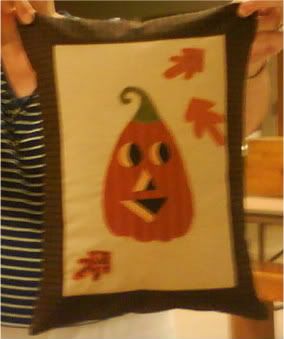 It's the size of a travel pillow - she said she makes hers all the same and just changes out the pillow in different cases for various holidays - what a great idea!
Here is what I got done at class last night: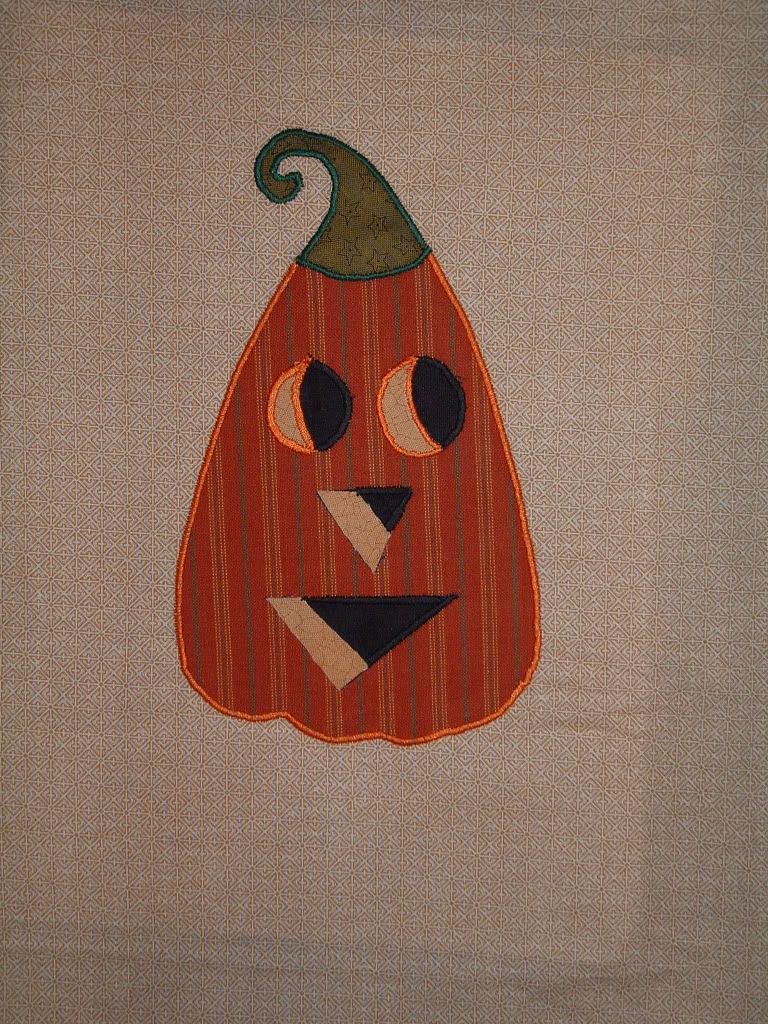 I still need a lot of practice, but it was really fun! I'm not sure when I'll finish it, but it won't take too long. I just need to work on the nose and mouth, then add the leaves, do the boarder and then the backing. (That sounds like a lot - it may take me a day.)
I ahve Friday afternoon off for the 4th, so maybe I'll be able to work on it then.
I worked on my laptop bag a little bit last weekend, but it's just not coming together like I wanted it to, so I'm back to the drawing board. Maybe I'll try to find a pattern online - or Todd says I should just buy one! We'll see. I just haven't been sewing much lately - ever since I signed up on facebook and became hooked on the games there............... lol