One of my friends on Facebook asked me if I could possibly make a "Belt Loop Bag". I researched a little bit and found a few online, could not find any patterns or tutorials though. I went to a Harley Davidson shop here in town yesterday morning to look at a few. I started one yesterday, but the design didn't turn out so well, so this one I made today. It worked out much better, but I'm still not totally sure I'm happy with it. I would add slots for credit cards/drivers licenses inside and a d-ring for keys, so I'm anxious to see what she says about it.
Here is the finished project: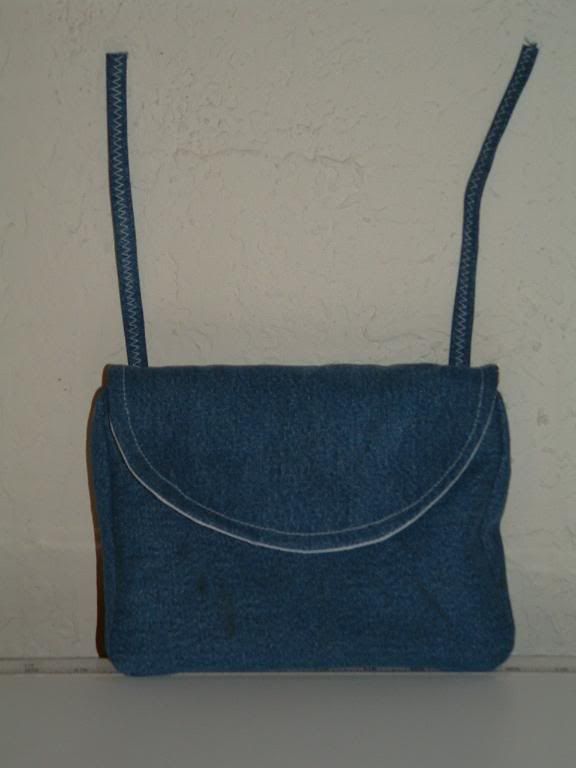 This picture turned out bad, but the bag is almost 9 inches wide and 6 inches tall (without the straps, which could make it as long as 13 inches if someone wanted it that long.)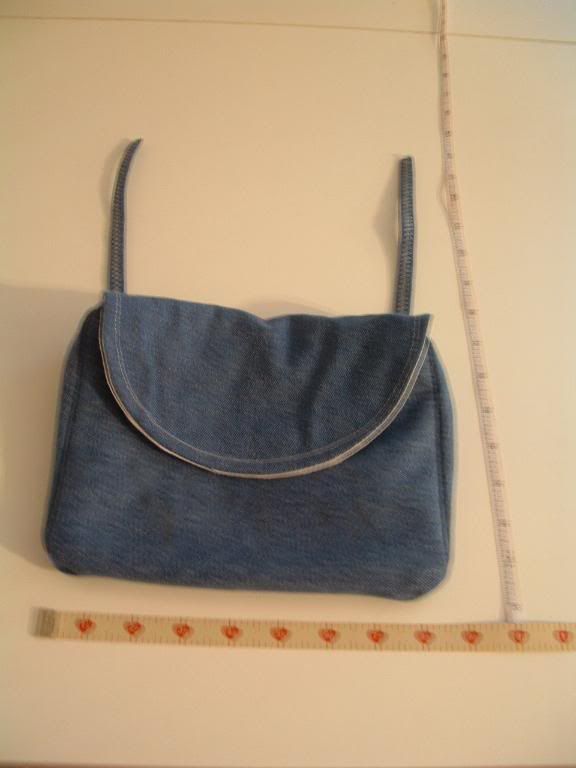 Top showing zipper under flap - I could possibly put the zipper on the outside seam instead if right underneath the flap.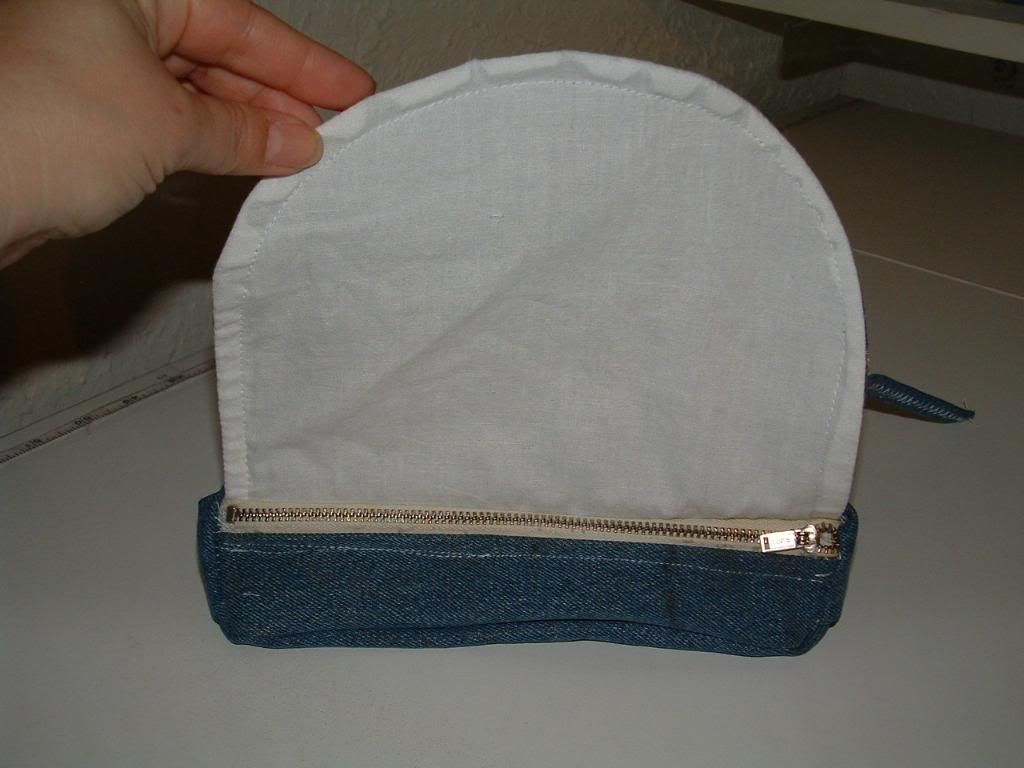 Open (and empty) - it would be hard to make a "divider", but I could definately add the slots for credit card/driver license and d-ring.
Inside - I put one of our old 35mm cameras and my cell phone to show how much room there is.
Instead of making the bottom flat, I made it go to a point so it would take up less room.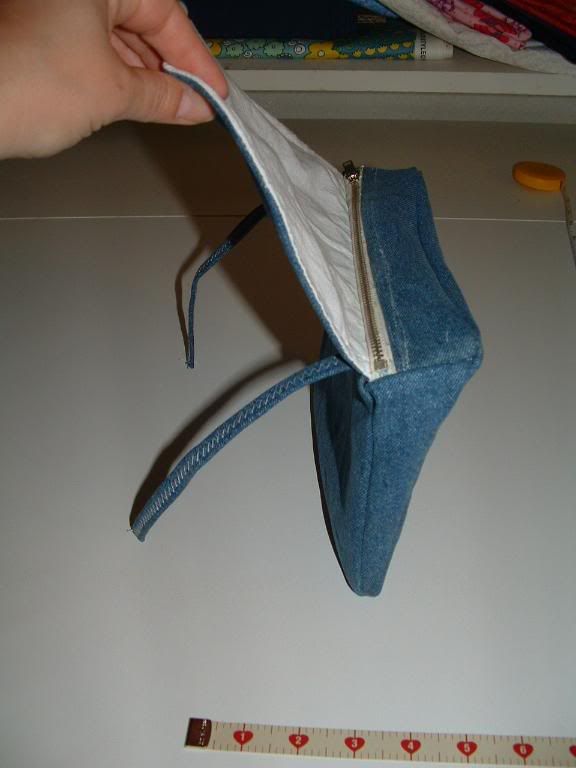 And this is what I would add to the straps to use to clip it onto belt loops.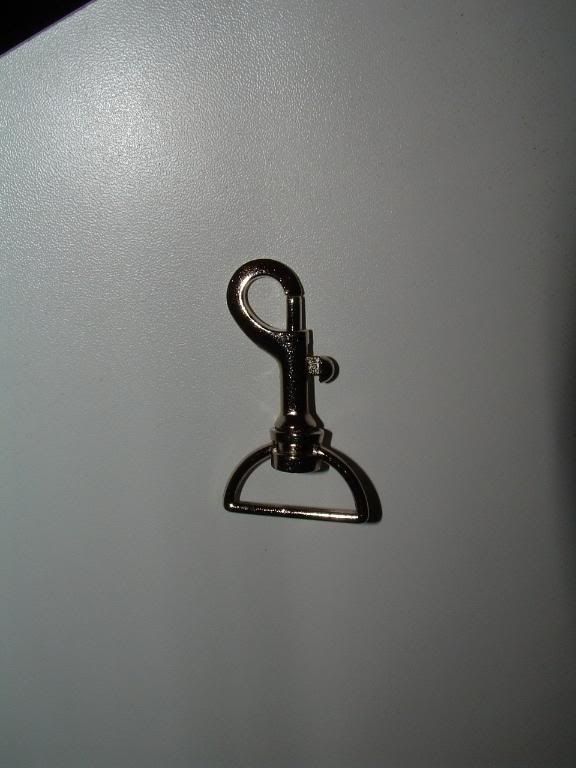 The fabric I used was an old pair of Todd's work jeans and muslin for the inside, so the finished projects would be made with better fabric and would be prettier. I could also customize them with different colored thread for the topstiching, etc. Oh, and just a little bit of velcro underneath the flap to keep it closed. And of course, I could make some that do not have the flap at all.
So I'm anxious to hear what you think, Madge!!!!