I went over the the Interior Design shop around the corner from where I work yesterday to see if they had some new upholstery fabric in. I think I need at least 5 yards for the chair. I have at least 3 (possibly more) of the black/floral I'm thinking of using. They still A LOT of that, but I'm not sure if I want to use it or not. They also have a lot of a brown fabric that I've made a couple purses our of, so that is also a possibility. I didn't buy any more fabric, I'm going to wait until I decide what I want to use. I did start taking it apart already, but it's been so terrible hot here, the best time to work on it would be in the mornings, but I work Monday through Friday, Saturday mornings I have to go to the bank and run errands (this week will be clothes shopping), and Sunday is church. So I guess it will sit until it cools a little - which could be OCTOBER!
But this is how far I've gotten so far - took everything off the bottom and started on the back: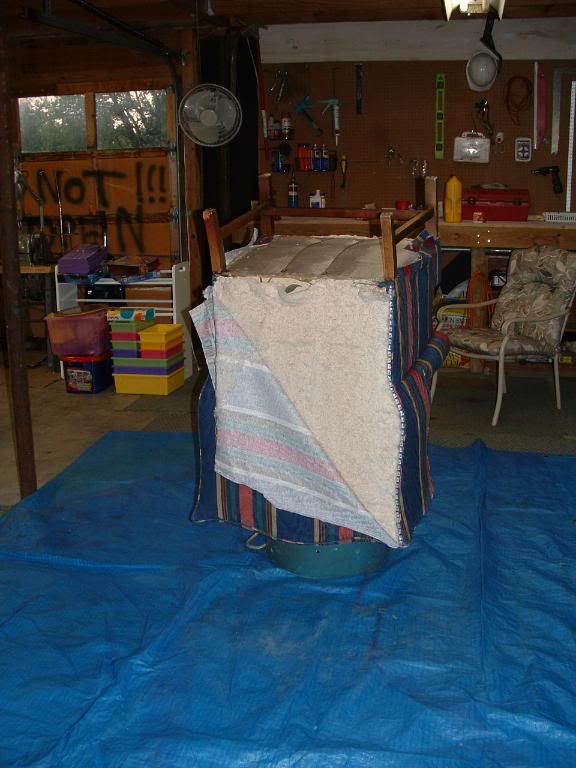 This stuff really puzzled me: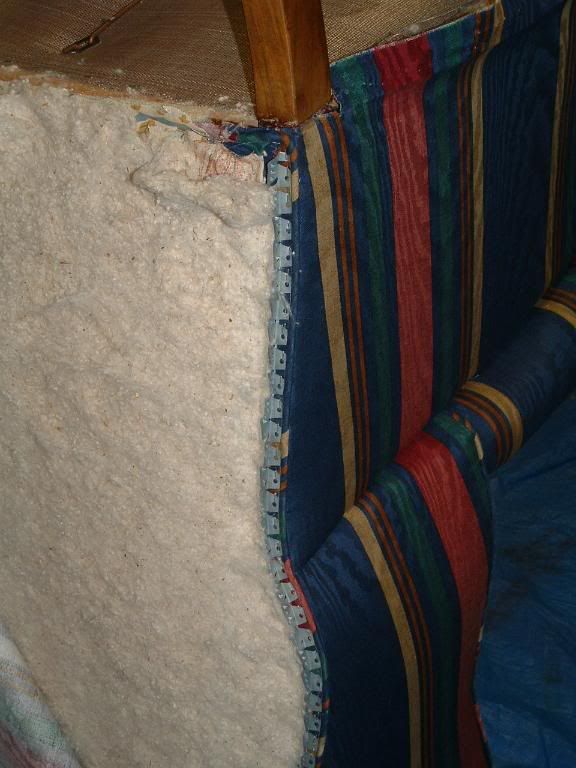 Yesterday I got home at lunch and went in the office to get my laptop, and the shelves that Todd put up for me a while ago pulled out of the wall so everything fell down. Most of it fell on my table, but it's a mess and that will need to be cleaned this weekend. We'll need to get some better anchors and put them back up because I definately need the storage room!
This is what it looked like before: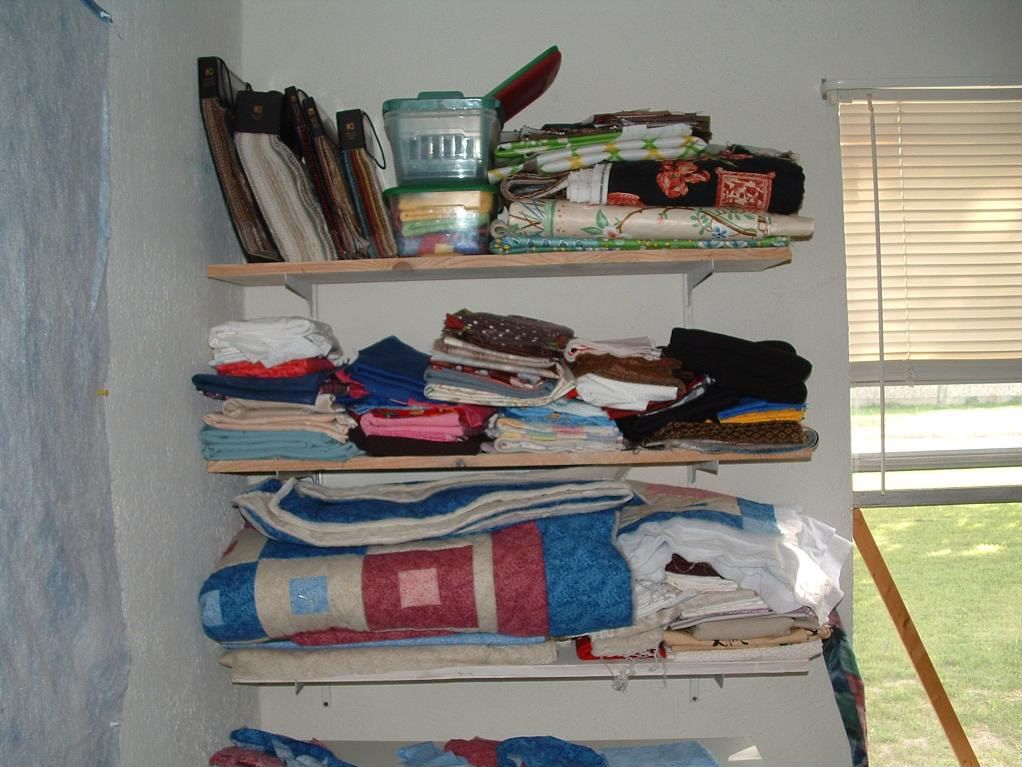 This is what it looked like yesterday:
(OK, I'll be honest, it still looks that way. :D )
It's FRIDAY!!! I'm so glad. Work has been extremely slow and I'm not liking my job much. Need to decide what I want to be when I grow up (a funny thing to say when you are 43!!!!!). Todd and I have ideas, but going out on our own scares me financially. We'll see what the next six months brings us.
Have a great day, everyone!!!!