I received a request for a belt loop bag, so I worked on it yesterday. The main bag is done, and I went to find the last piece of hardware to make the strap adjustable, but couldn't find the exact piece I'm looking for at WalMart, JoAnn's Fabrics or Hobby Lobby. I did find them online, so ordered them but don't know exactly how long it will take to receive them. Anyway, here are the pictures:
Hanging: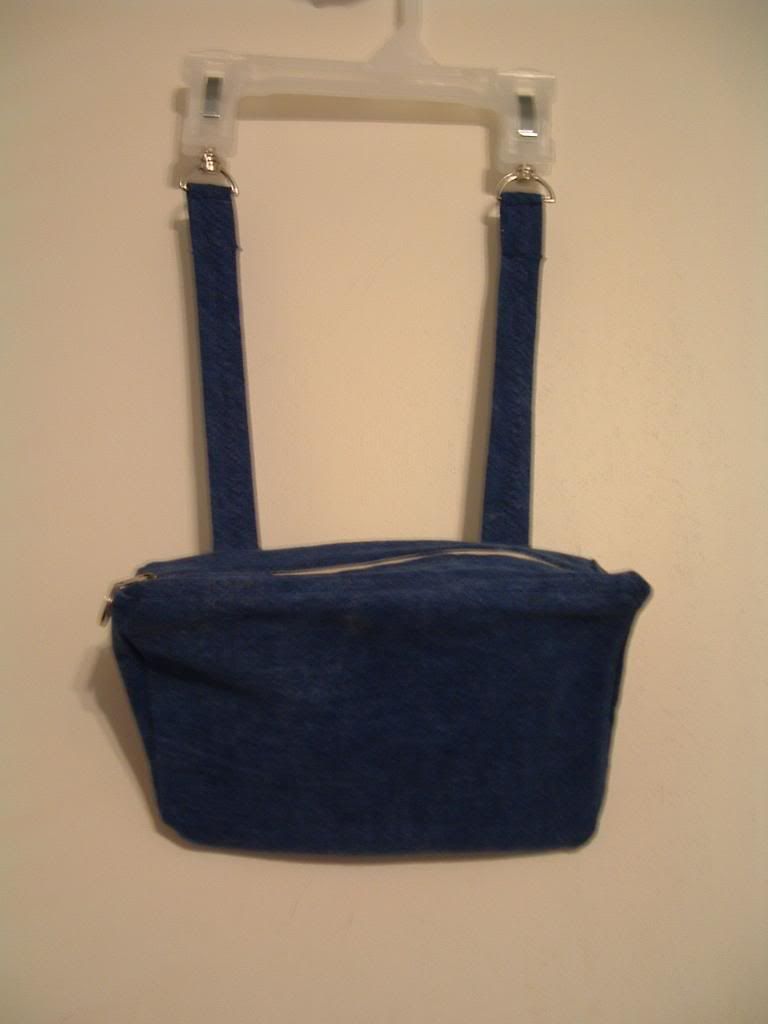 Top (no flap):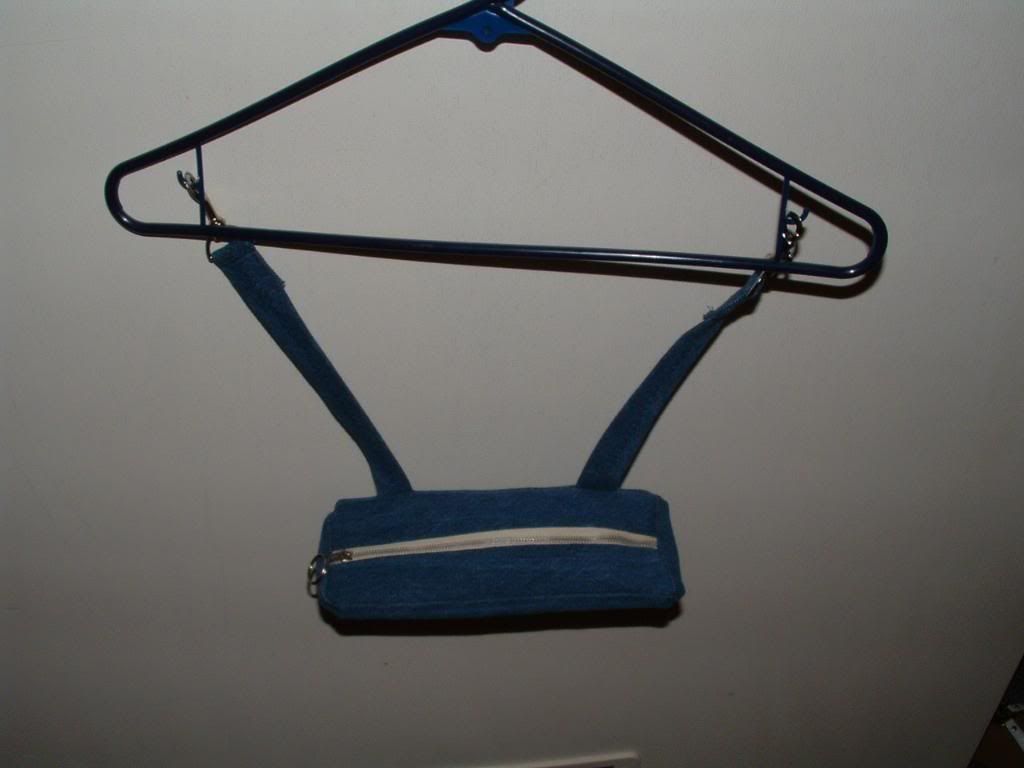 Inside empty- there are two pockets and I also added a d-ring:
Inside - I added my wallet, phone and camera so show the room in it: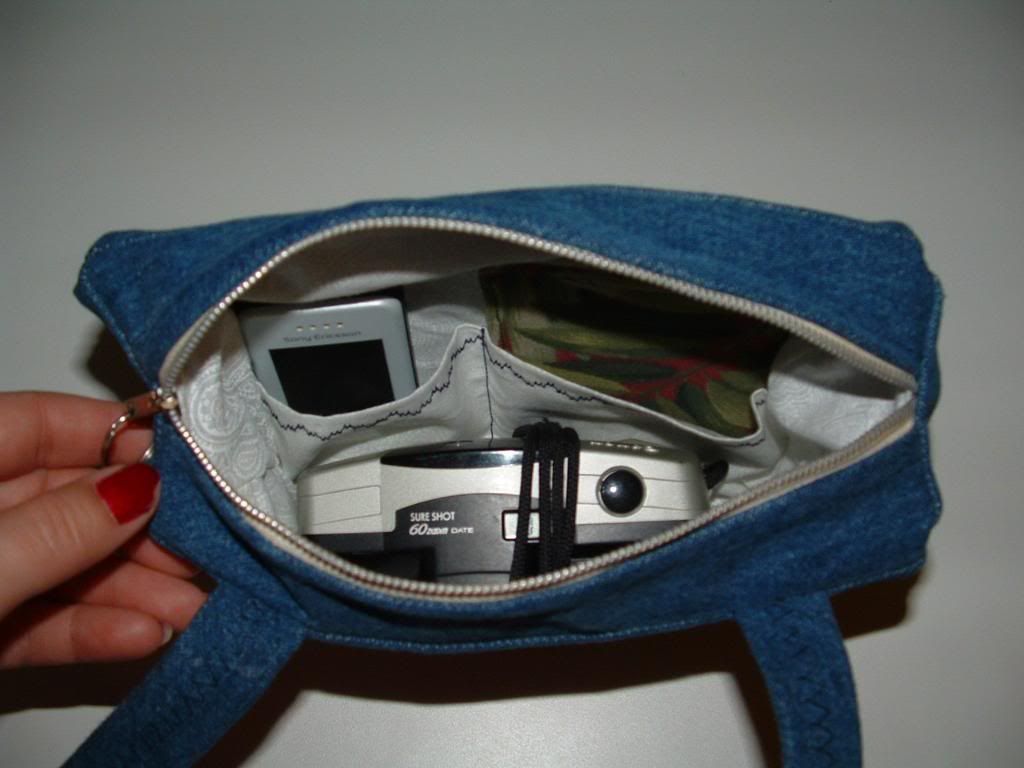 The length from the top of the hooks to the bottom of the bag is 15 inches, width is 8.5 inches.