While I was out running around on Tuesday, I bought some more fabric to make some more belt loop bags. Someone asked me if I could make them out of leather, so I was looking for that, but the fabric stores only have poly-leather that they sell by the yard. The only REAL Leather piece I could find was about 18"x18" and the cost was $26.99 - not very practical for my bags. If I want to make a profit, I'd have to charge a lot of money.
Anyway, this was my first try - again, I didn't use a pattern, just made it up as I went along. The one thing I did forget to do was to add a label! UGH!
So this is made out of some of the poly-leather (brown, I also bought some black), with this fabric as the lining: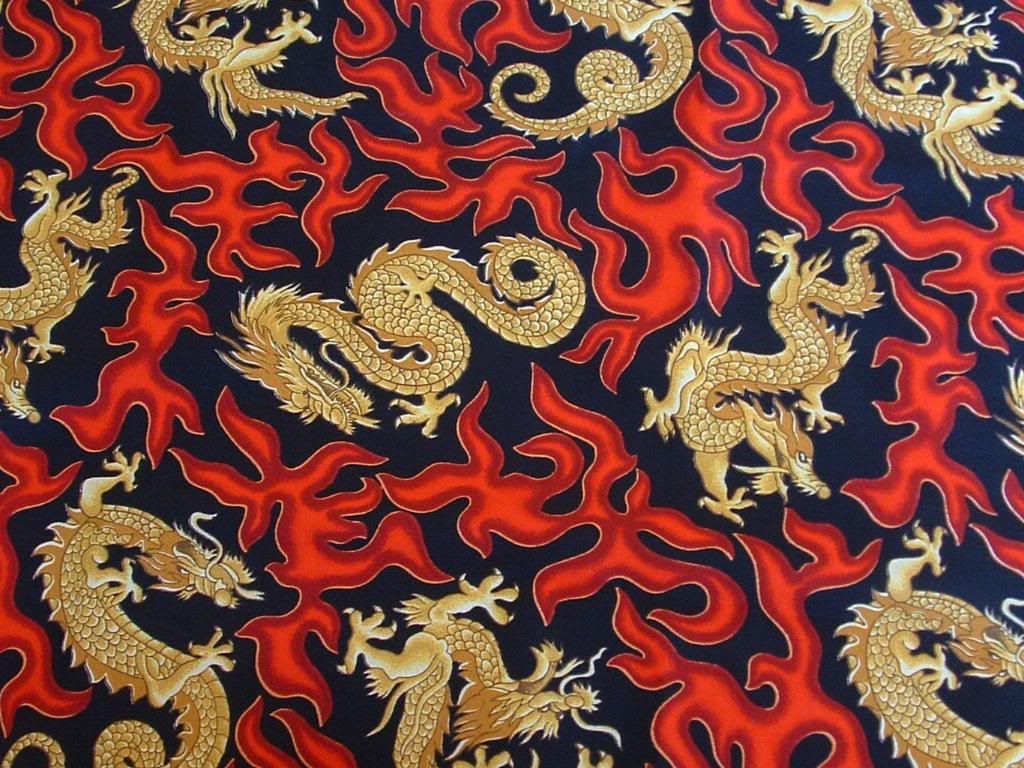 Here is the completed bag: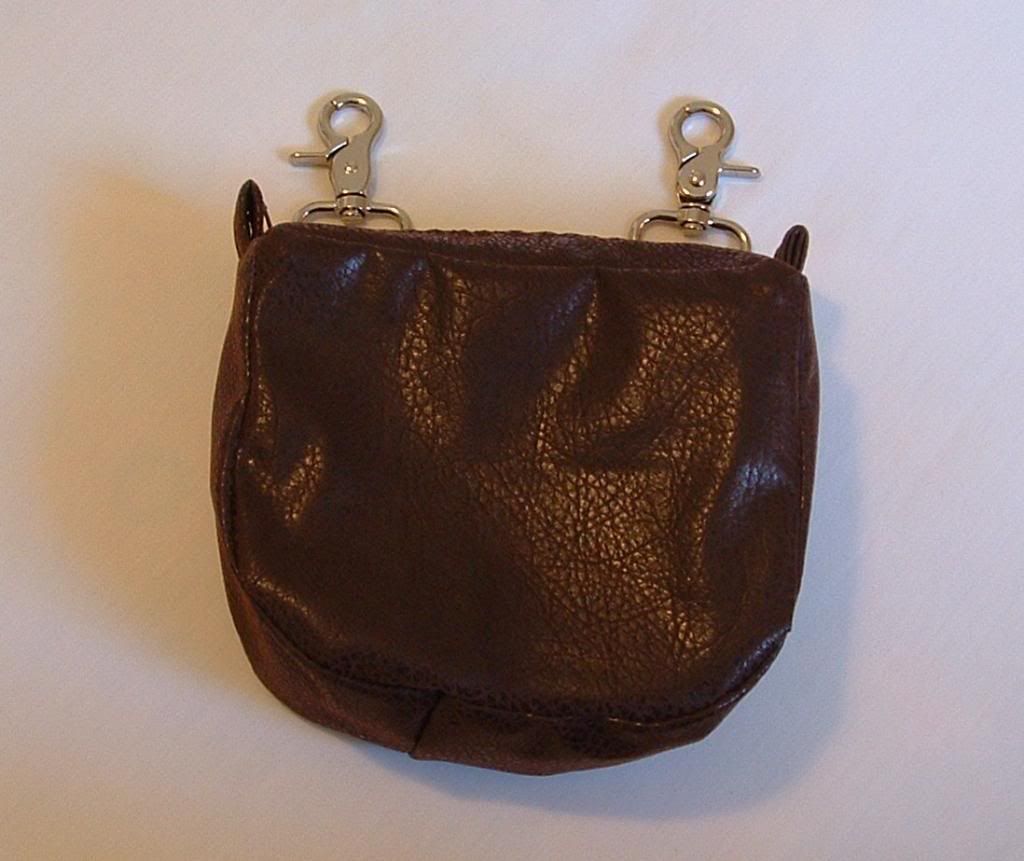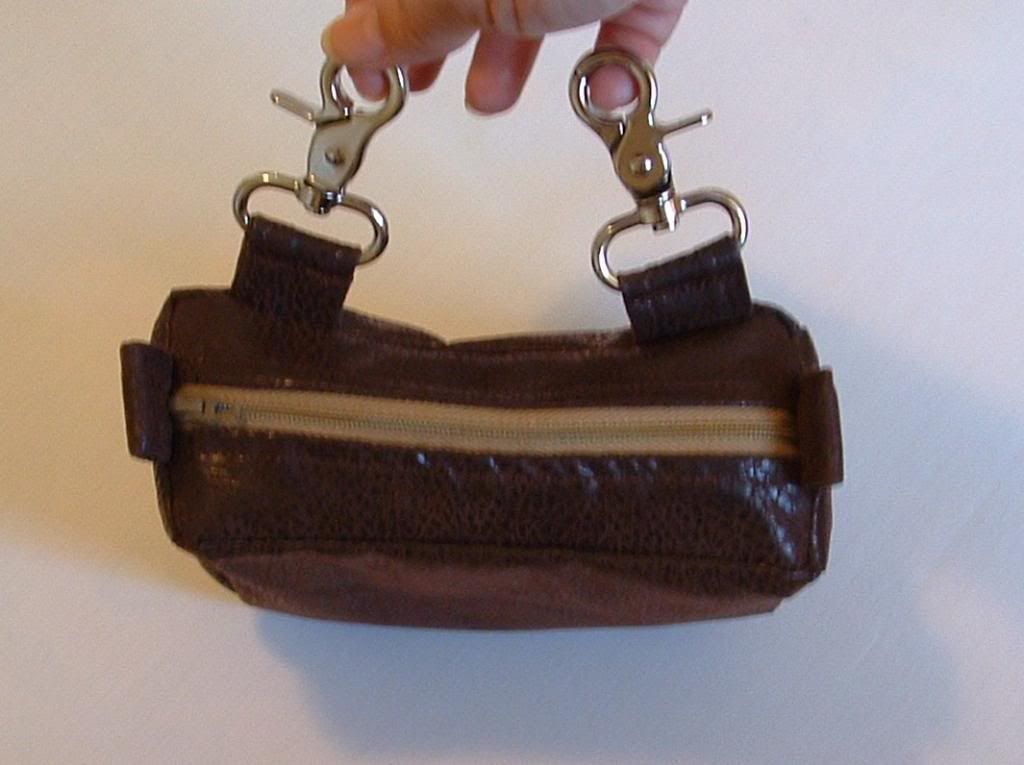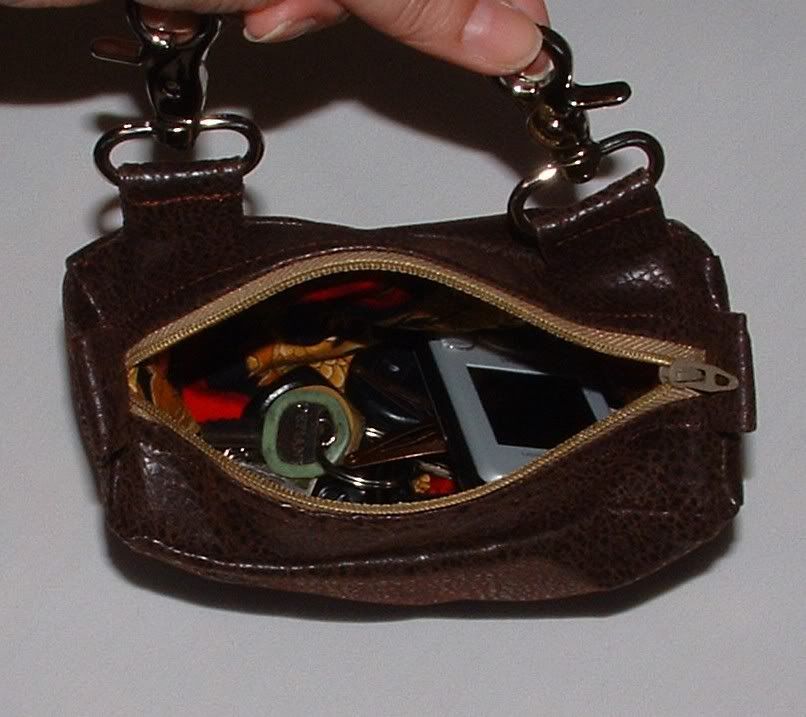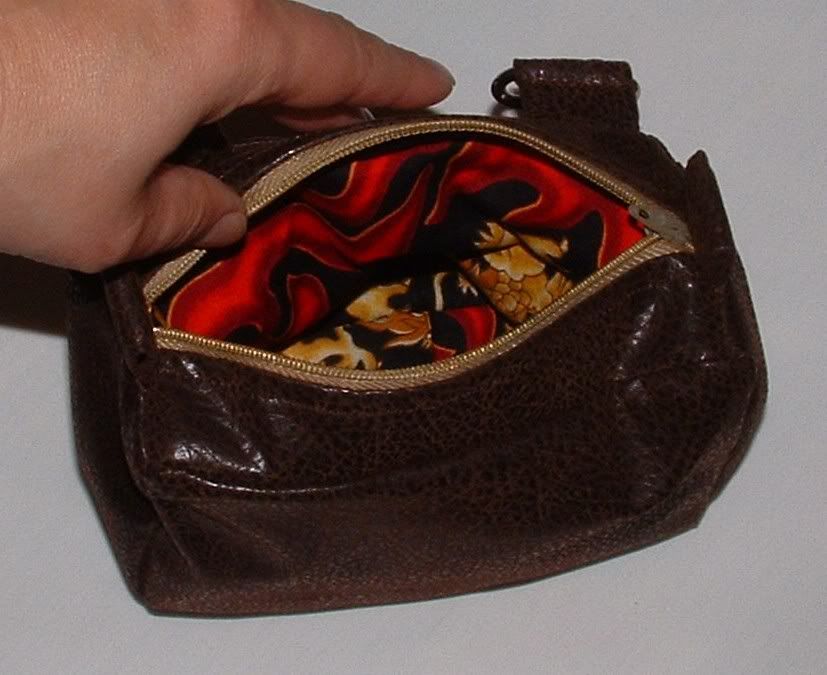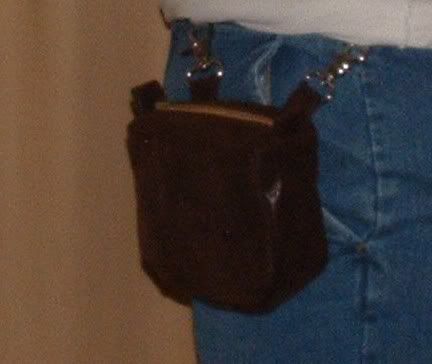 As always, comments are appreciated!!!!! :D
Have a great weekend, everyone!!!!!!!!!!!!